Game Notes: VMI Keydets open final home series Friday against Wofford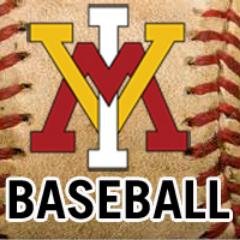 VMI baseball will return to action Friday, when the Keydets open a three-game series against the Wofford Terriers at 6 p.m. Games Saturday (4 p.m.) and Sunday (1 p.m.) follow, with Senior Day ceremonies to precede Saturday's contest.
How to Follow
Fans can see all three games for free on the SoCon Digital Network. Live stats and periodic updates via the @VMIbaseco Twitter feed will be available as well.
Probable Starting Pitchers
Friday: WOF LHP Adam Scott vs. VMI RHP Josh Winder
Saturday: WOF LHP Austin Higginbotham vs. VMI RHP Zak Kent
Sunday: Neither team has announced a starter
Leadoff Hitters
This weekend's crucial series with Wofford opens with perhaps the best possible pitching matchup the SoCon has to offer – Adam Scott vs. Josh Winder. Winder enters on quite the run over his last three starts (3-0, 1.85 ERA, 27/4 K/BB), while Scott, Division I's active strikeout leader, struck out 17 UNCG players just two starts ago. Scott leads the SoCon in both strikeouts and innings pitched, and is second among starting pitchers in ERA.
Saturday's starters both pitched in VMI's tournament win over the Terriers last year, a loss that ended Wofford's season. Austin Higginbotham gave up four runs in five-plus innings, while Zak Kent allowed just an unearned run in 3 1/3 relief innings.
This is a matchup of two of the top-20 teams in Division I in stolen bases, as Wofford ranks second (135) and the Keydets rank 20th (82).
Wofford is currently one game ahead of VMI for third place in the SoCon standings with two weekends to play.
Next Time Out
Following this series, the Keydets wrap up the regular season beginning Thursday in Birmingham, Ala., against the Samford Bulldogs.
Comments