Sports
Your game MVP for #16 UVA: Would you believe Jack Salt?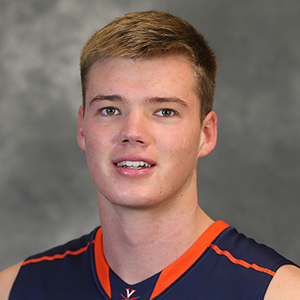 Remember when UVA center Jack Salt got two minutes at Pitt? Two minutes for the starting center.
That same Jack Salt couldn't get off the court Saturday. Literally.
"There were some great stat lines, but I don't think there were any better than the way Jack impacted the game," UVA coach Tony Bennett, the guy who couldn't get Salt off the court in the second half, told reporters after the Cavs' 62-49 win over Georgia Tech.
Might sound odd to say this about a guy who had five points, including one on a banked free throw, and six rebounds, but it's not even arguable that Salt was the game MVP.
It was for what the 6'11 redshirt sophomore was able to do in containing Yellow Jacket center Ben Lammers, who was averaging 14.5 points per game (on 53.1 percent shooting) and 9.6 rebounds a game coming in.
Lammers keys the Georgia Tech offense, with a number of the Jackets' possessions beginning with a pass to the 6'11 center in either the high or medium post.
A traditional back-to-the-basket finisher, Lammers is a tough guard for many at the college level.
Salt, averaging 16.3 minutes per game in ACC play coming in, held his own in 16 first-half minutes, limiting Lammers to two points on 1-of-5 shooting.
With Tech coach Josh Pastner keeping Lammers on the floor for 19 minutes in the second half, Bennett rode the hot hand in Salt, who logged all 20 minutes, holding Lammers to five points on 2-of-7 shooting.
Sum total for Lammers: seven points on 3-of-12 shooting, seven rebounds.
Salt said after the game that he just got "locked in" early with the assignment, and conceded that he was "pretty tired" after all that time on the floor.
"I hadn't played this much in a long time, but I was very happy to be out there," Salt said. "It was so good to be out there and guard a good player. I was excited for the challenge, because his offense means a lot of one-on-one defense."
To Bennett, the key was that Salt made Lammers "earn everything" that he was able to get.
"He played with his hands free, he fought his position and showed his strength, and that was impressive. I love seeing that, and it was a huge key for us in the game because that guy can score and make some big plays."
Story by Chris Graham