Top News
Funds available to help control invasive species in 10 Virginia counties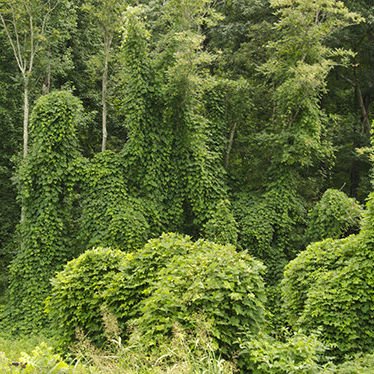 The USDA Natural Resources Conservation Service is now making $644,000 available for Virginia property owners interested in controlling non-native, invasive plants in their woodland and adjacent pastureland.
Offered in cooperation with the Shenandoah National Park Trust and Blue Ridge PRISM, this new Regional Conservation Partnership Program (RCPP) project targets funding and resources in the following 10 counties: Albemarle, Augusta, Clarke, Greene, Madison, Nelson, Page, Rappahannock, Rockingham and Warren. Interested individuals in these areas should complete an application by December 16 to be considered for FY17 funding. If all funds are not obligated, the next deadlines will be January 20 and the third Friday of each succeeding month through early summer.
Financial assistance is available for conservation practices such as Brush Management, Herbaceous Weed Control and Forest Stand Improvement. Participating property owners will develop a conservation plan to help control the spread of invasives with a focus on the following high-priority species:
Tree-of-heaven
Garlic Mustard
Oriental Bittersweet
Autumn Olive
Chinese Privet
Japanese Honeysuckle
Japanese Stiltgrass
Mile-a-minute
Kudzu
Multiflora Rose
NRCS conservationists will work alongside Virginia Department of Forestry staff and Blue Ridge PRISM volunteers to conduct outreach and provide technical assistance to property owners. You may be eligible for this funding if you own land in one of the 10 counties listed above. The following five NRCS Service Centers provide assistance to the 10 project counties: Culpeper, Harrisonburg, Louisa, Strasburg and Verona.
Created in the 2014 Farm Bill, RCPP empowers local leaders to work with a variety of partners to design conservation solutions that work best for their region. To learn more about this funding opportunity, call or visit your local NRCS office. Service Center locations and Virginia RCPP project information are available online at www.va.nrcs.usda.gov.
A five-step guide to getting technical and financial assistance through conservation programs can be found at www.nrcs.usda.gov/GetStarted.