Fritz Franke: From the Stands-June 13, 2011
---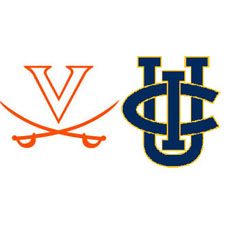 This game couldn't have happened on a better day. And what a birthday present. My cousin Jim calls me at 2pm on June 13th and asks if I want to go to the final baseball game of the Virginia Super Regional against UC Irvine with the winner going to Omaha. Was he serious? Since it was my birthday, I had taken the day off with every intention of watching the game on TV. As a 1983 grad, I consider myself to be a full blooded Cavalier and I'd never pass up an opportunity to go to any game.
Needless to say, I drove just to make sure we arrived at Davenport Field. My daughter joined us so the three of us entered the stadium not knowing we would see one of the greatest games in Virginia baseball history.
When we finally got in the stands, the place was rocking. You could sense that this game was going to be big. After the disappointing end to last year's Super Regional against Oklahoma, I could feel that the Virginia faithful were there to help cheer this special team on.
So let's cut straight to the excitement. It's the top of the ninth inning and the game was tied at one run apiece thanks to Kenny Swab's home run in the sixth inning. Our closer, Brandon Kline, was on the mound with runners on the corners and no outs. Everyone was on their feet.
A young teenager across the aisle from me, wearing an orange shirt emblazoned with 'UVa Forever" on the front, said, "We've got to stuff that runner on third. Gotta keep him there."
An older guy behind him who had taken off his UVa baseball cap and was hitting it against his leg responded, "Get him in a run down. They have to keep him from scoring." I had already seen that these two people didn't know each other but were on the same strategy page.
Kline delivered the pitch with Drew Hillman of UCI smacking a ground ball right to Chris Taylor, our shortstop. It looked like Taylor didn't pay any attention to the runner on third that was already racing towards home. Taylor threw the ball to our second baseman, Keith Werman, who cleanly stepped on the bag, turned, and fired a rope to Jared King at first base getting the double play. But the 'bang, bang' quickness of that was immediately followed by the collective gasp from the fans which was probably heard on the Downtown Mall.
"Why did he do that?" the lady festooned in bright blaze orange behind me exclaimed. Her husband said something that I will not repeat here but his frustration was duly noted. The kids that were lined up along the front rail at the bottom of the stairs all put their heads down in their hands and gave a synchronized groan.
Being a softball player, I totally agreed with the decision to go for the double play. Get two sure outs when you know you still come to bat in the bottom of the inning. That move shows what Coach O'Conner and his players think of themselves. They trust their offense.
Jim leaned over to me and quietly said, "Look at King's face. He's pumped up. They know they can win with their bats."
Well, I felt the same way. Whether I'm playing or watching, I never think I'm going to lose until the game is over and I've lost. And I've always felt that way about the Cavaliers. We just needed to come up to bat.
The Cavs got the third out and now it was our turn to bat. When the Anteaters started taking the field, we fans got into our white-knuckled state and awaited the Anteaters ace Matt Summers to take the mound.
My daughter Ryan, the eternal optimist, said, "We've got this. Danny is the next batter and Kenny is gonna hit another home run."
The fellow standing in the row in front of her quickly turned his head and blurted out," Ya got that right, girl. This one's a gimmie." He must have known what he was talking about. After all, he had on a Virginia baseball jersey just like the players had on and it had the big number 23 on it. That was Danny Hultzen's number.
Well, it turned out that this fellow and my daughter were a bit off. Hultzen struck out. Yep, that's right. Mr. Clutch slipped. But the stands didn't panic. We all knew that Kenny Swab was on a tear. After all, he had hit the game's only home run. Orange lady behind me yelled, "Smack it over the fence, Kenny!" After the ringing in my ear stopped, I watched as Swab hit the ball in an easy bounce to first and with that, there were two outs.
We were all stunned. It wasn't to the point of hearing pins dropping or anything like that. But the air had a sense of urgency to it now. While orange lady's husband said something that rhymed with 'hit', she sounded like someone's mother when she said, "Aw Kenny. Now what do we do?"
I responded with, "David Coleman will just have to get on base."
Hat banging guy across from me quickly pointed out, "He's batting over 300 you know."
Jim added, "Yeah. Everyone on the team is over 300 except for the Worminator." That's Keith Werman's nickname.
The teenager in front of Jim joined in with, "But Keith is the best bunter on the team." An older white haired gentleman in the seat in front of the teenager turned around and said something like, "That Keith is pretty consistent. He always comes through in a pinch."
"We can't bunt with two outs," replied hat banging guy with a loud voice.
I leaned over to Jim and said, "We've got a few batters to go before Keith comes up. A lot could change."
"We're getting way ahead of ourselves," blaze orange's husband chimed in. "Let's let Coleman hit first." Jim and I both looked at each other at the same time and smiled.
The fans were quieter now but as I scanned the faces I did not see the look of despair. This Cavalier team had cloaked itself in the persona of playing hard till the final out. During the season, we had seen the Hoos come from behind and win games at the last moment. Wahoo nation knew this and were obviously hanging onto that.
Coleman stepped up to the plate. I saw the same look in his eyes that he had in the 3rd game of the weekend series against Duke; confidence. It appeared that it didn't matter if we were ahead or behind, had a lot of innings or were down to our last strike. He always looked like he was focused on getting a hit. And he did just that. Coleman's shot up the middle missed going between the legs of the UCI pitcher by inches. The hit turned Matt Summers around on the mound. That shot was hit so hard that he had no chance of putting a glove on it. The expression on Coleman's face had not changed. He had the look of someone determined to get to second base.
Jared King now stepped up to the plate. He was '0-fer', which means he hadn't gotten a hit yet. But it was his time. You could feel the excitement rev back up in the crowd. Coleman had relit that Cavalier spark and it was flowing through the stands. I could barely hear orange lady behind me say something that sounded like, "Oh please Mr. King. Get a hit."
An interesting situation was happening in the on-deck circle. Keith Werman was there but was standing in the back of the circle leaning towards the dugout. Someone had his ear. It was O'Conner and Werman was listening intently.
I said to Jim, "Keith's a decoy. O'Conner is going to replace him."
Orange lady's husband heard me and quickly said, "He's not going to pull the Worminator. Keith is just too valuable for O'Conner to do that now."
I turned around and politely replied so as to not elicit any of the words from him that I have not been able to repeat, "O'Conner would never put a 200 hitter up there to bat with two outs and the game on the line. No coach would do that." Hat banging guy backed me up with, "He's right." Straight to the point. Thank you. Surprisingly, all the orange lady's husband came back with was, "Uhh, I guess you're right." The way he said it so sheepishly made my daughter laugh. But she quickly covered it up so to not disturb the bad word fountain.
Our attention shifted back to the field as their pitcher wound up to deliver his pitch. King must have thought Coleman had done such a good job of going up the middle that he smacked one there too. It looked to me that their shortstop, D.J. Crumlich had been cheating towards second base before the ball was hit. Once that ball came screaming off the bat, Crumlich barely had time to start to his left when the ball ricocheted off the pitcher's foot and went to the opposite side of the shortstop. No chance to get to the ball. Now we had Coleman safe at second with King safe at first and all of us waiting to see who was next.
Now the chess match started. O'Conner came out of the dugout and was standing next to Werman. UC Irvine's coach, Mike Gillespie, came out to the mound to talk to Summers. That didn't appear to faze O'Conner. Werman ducked into the dugout and pinch-hitter Reed Gragnani came up to the plate. O'Conner wasn't done with his trickery yet. He replaced Coleman at second with pinch-runner Mitchell Shifflett, the fastest guy on the team. Everybody in the stands knew this and they were pumped. The crowd energy was escalating. Now we were all ready for the next hit. Only Reed never hit the ball. He drew a 4 pitch walk to load the bases.
We were all cheering for Gragnani and how easy he made that look. Hat banging guy hollered in the direction of the field, "Suck it up Summers. It's yours to lose now." While that was true, I also thought it was ours to win. And so did the fans. Most everyone was now standing on their seats to get the best view possible. We had Shifflett on third, King on second, and now Gragnani was on first. What we then saw was O'Conner at his coaching best again. He sent Corey Hunt into the game to pinch-run for King at second. Cory is fast too. My oldest son played little league with him and I've seen that boy tear up the base paths.
So with bases loaded, here comes the top of the order to the plate, Chris Taylor. There was a deafening roar coming from every inch of Davenport field. If anyone had been keeping track, Taylor was having a good game. He had a hit and a walk. He was in one of the biggest games of his career; one run down and bases loaded with 2 outs. You couldn't ask for a better finish. Now he just had to get a hit. No pressure.
I wish I could have bottled up the energy that was being expended by those kids standing down along the rail. They were bouncing up and down, giving high fives, and talking some smack. "Y'all Anteaters need to head on home now. Game over," they yelled. Another one hollered, "Watch out Summers. He likes to hit pitchers."
I'm not sure if hitting pitchers is what Taylor focuses on, but I do know that he was a hitter. With Taylor at the plate, another little piece of drama was unfolding in the dugout. Jim had noticed something going on between Hultzen and O'Conner and alerted me to it. We watched as Hultzen began running around the dugout and looking on all the benches as if searching for something.
"He's trying to find his glove," Jim said. Sure enough, it looked like O'Conner had told Hultzen to get in the bullpen and start warming up. Finally finding his glove, he headed that way. It looked like O'Conner was going to be ready with the best pitcher in case we tied it. After all, if we lost, there was no tomorrow.
Summers wound up to pitch and delivered a strike to Taylor. The intensity of the crowd buzz died down somewhat. But those awesome kids on the rail never let up with their cheering. The mixture of those kids, some with and some without shirts on, tall and short, but all very loud, brought our area of the stands back into a frenzy. We watched as Taylor took some slow swings as he waited for the pitcher to deliver.
The next pitch from Summers looked like a fastball but Taylor was swinging this time and sent the ball right up the beaten path that Coleman and King had taken. This shot went into centerfield and the stands were shaking from the fans jumping up and down on their seats. Arms in the air, hands waving around, and loud screaming Cavalier fans drowned out the noise coming from the players surrounding home plate as Shifflett crossed with Cory Hunt rounding third. Coach McMullan was jumping up and down with his right arm spinning like a windmill telling Hunt to move it. With UVa players crowding around Shifflett as he crossed the plate, every eye was on Cory as he came in and did a popup slide on home plate. The stadium erupted.
The decibel level had to be the loudest it had ever been at Davenport field. People were double high fiving, others were jumping up and down, and I even had orange lady smack me on the back with both hands two or three times. I didn't care. I was screaming along with everyone else. All eyes from the stands were glued to the field as we saw the UVa players rush the mound to dog-pile near second base. Ronnie Shaeffer, the catcher for UC Irvine got mowed over by rushing players. He got up, and then was mowed over again. Poor guy. The rest of the Anteaters looked like the sky had just fallen. It had. They were slowly wandering towards right field as the Cavaliers were still dog-piling. My daughter screamed towards me, "I hope Brandon Kline is okay being under that pile."
We watched as Coach McMullan jumped on top of the pile. The players were ecstatic. I looked around the stadium and no one was heading out to the aisles to leave. The fans were still yelling, bouncing around, and clapping. High fives were still being slapped. Stranger embraced stranger now bonded together as faithful Hoos that had just witnessed the most dramatic baseball comeback in UVa history. The kids on the front railing continued the high pitch cheer that had begun with Taylor's hit and seemed to have no end.
We all saw our players, who had now risen from the pile; begin to run to the bleachers in left field carrying a banner with bold print that read, 'We're Going to Omaha.' Players jumped up smacking the hands of the Hoo faithful who leaned over the rail to touch their new heroes. From bleacher to bleacher, our players showed their appreciation to us, their fans, for supporting them and cheering them to victory. I was still covered with goose bumps, even in the heat.
So the three of us stood on our seats and watched everything around us. People were starting to leave. We all finally made the eye contact that said it was time to go. Turning around, we bid farewell to our new found friends, not knowing any of their names. "We'll see you here next season," orange lady said to us. Her husband smiled stuck out his hand, which I shook, and then he slapped me on the shoulder. I high-fived hat banging guy and we then edged out to the stairs heading down to the exit. Upon getting to the bottom row, we looked out on the field and were lucky enough to watch Coach O'Conner, doing a postgame interview in front of ESPN cameras, get totally drenched in what had to be the best Gatorade bath ever. More cheers erupted, but we couldn't stay any more. The game had ended some time ago and we had to hit the road. On the way down the stairs, I looked back at the field one more time and said to Jim, "Thanks, man. That was awesome. These memories will last a life time."
Story by Fritz Franke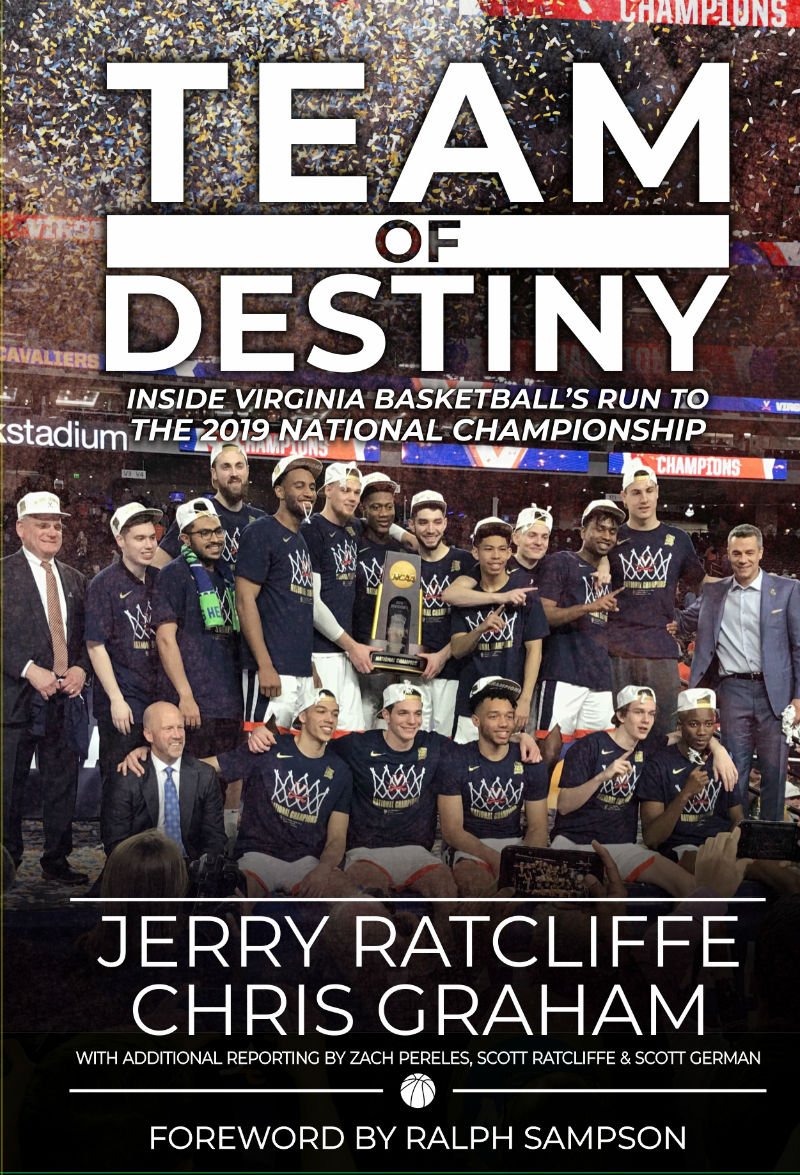 Team of Destiny: Inside UVA Basketball's improbable run
Team of Destiny: Inside Virginia Basketball's Run to the 2019 National Championship
, by Jerry Ratcliffe and Chris Graham, is available for $25.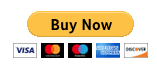 The book, with additional reporting by Zach Pereles, Scott Ratcliffe and Scott German, will take you from the aftermath of the stunning first-round loss to UMBC in 2018, and how coach Tony Bennett and his team used that loss as the source of strength, through to the ACC regular-season championship, the run to the Final Four, and the thrilling overtime win over Texas Tech to win the 2019 national title, the first in school history.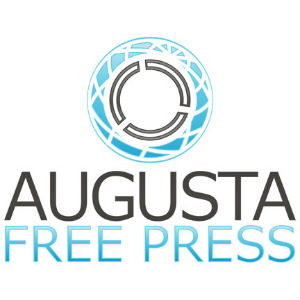 Subscribe
Augusta Free Press
content is available for free, as it has been since 2002, save for a disastrous one-month experiment at putting some content behind a pay wall back in 2009. (We won't ever try that again. Almost killed us!) That said, it's free to read, but it still costs us money to produce. The site is updated several times a day, every day, 365 days a year, 366 days on the leap year. (Stuff still happens on Christmas Day, is what we're saying there.)
AFP
does well in drawing advertisers, but who couldn't use an additional source of revenue? From time to time, readers ask us how they can support us, and we usually say, keep reading. Now we're saying, you can drop us a few bucks, if you're so inclined.