Free employer training for Virginia Values Veterans Program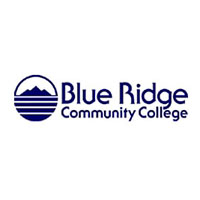 Shenandoah Valley employers are being invited to explore the many ways veterans can be the ideal solution to business talent needs at a free Virginia Values Veterans training event on March 20, 8:00 am – 3:00 pm at Blue Ridge Community College's Plecker Center at 1 College Lane, Weyers Cave.
The training covers nationally recognized best practices in recruiting, hiring, and retaining highly-skilled and dependable Veterans, as well as provides information on qualifying for the V3 Program $10,000 Veteran Employment Grant. All courses required to become V3 certifies are included.
The V3 Program is an official Commonwealth of Virginia Program, authorized under the Code of Virginia (§ 2.2-2001.2). It is organized under the directorate of Veterans Education, Training, and Employment (VETE), within the Virginia Department of Veterans Services (DVS), an agency of the Secretary of Veterans and Defense Affairs.
Space is limited, so all interested businesses should register at Bit.ly/CVAMarch2018. Free parking and lunch provided.