Fredericksburg Nationals explode in seventh to win fifth straight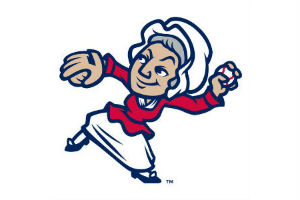 The FredNats scored seven runs on seven hits in the seventh inning, and the team won its fifth straight game against Delmarva 9-2 tonight. The bottom three guys in the FredNat lineup each had two hits, and the team has now equaled its longest winning streak of the year at five.
A throwing error by Delmarva allowed the first run to score for the FredNats in the 2nd, but Delmarva's Heston Kjerstad homered to left field to tie the game at 1. In the bottom of the 4th, Yoander Rivero drove in J.T. Arruda to give the FredNats a lead they would not squander.
Neither team scored until the 7th, when Leandro Emiliani broke the seal with a two-run double. Then, last night's hero Steven Williams narrowly missed his first homer of the year with another double off the wall to score another run. RBI singles from Geraldi Diaz and T.J. White scored more runs, and J.T. Arruda had a sacrifice fly as well. 7 runs eventually scored, and the FredNats held on for a 9-2 win.
Mason Denaburg started and pitched 4 solid innings with no walks and 4 strikeouts. Marc Davis then came in and was electric, pitching 4 relief innings, allowing just one hit and striking out three. He earns his first win of the season.
The FredNats are 6-1 in the 2nd half and are in first place in the Carolina League North Division. The two teams will be back at it tomorrow at 6:05 p.m.