Sports
Former UVA women's hoops coach Tina Thompson lands job with Portland Trail Blazers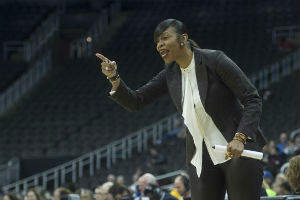 Former UVA women's basketball coach Tina Thompson has landed a scouting job with the NBA's Portland Trail Blazers.
Thompson was fired with a year remaining on her contract after her Virginia teams went 30-63 in her four seasons in Charlottesville.
She took the job in 2018, the year that she was inducted into the Naismith Memorial Basketball Hall of Fame.
Thompson was a nine-time WNBA All-Star, four-time league champ and two-time Olympic gold medalist who retired in 2013 as the WNBA's all-time leading scorer.
Diana Taurasi broke the scoring record in 2017.