Former Trump Virginia director endorses Ben Cline for Congress in Sixth District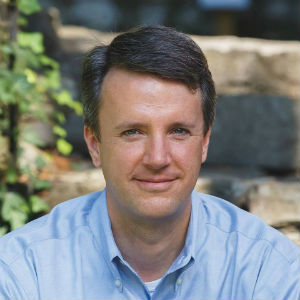 Ben Cline, Republican candidate for Virginia's Sixth District congressional seat, announced today that Mike Rubino, the Virginia State Director for President Donald Trump's campaign, has endorsed his candidacy.
Speaking about the endorsement, Rubino said, "As President Trump's Virginia State Director during the campaign, I know who supported us and who hindered us and it's important the President has folks in Congress he can rely on. The best candidate to replace Bob Goodlatte, who will help President Trump achieve his agenda, is Ben Cline. Ben is a winner who has a record of actually fighting for the issues we care about, not just talking about them."
Rubino continued, "The stakes are just too high in this election to risk picking someone who hasn't repeatedly shown they're willing to fight for what's right, even when it's inconvenient. Whether he was sponsoring legislation to ban sanctuary cities in Virginia or demanding drug testing for welfare recipients, Ben Cline has repeatedly shown that he can be counted on. I'm proud to endorse Ben Cline for Congress!"
Cline said, "Tonight, during President Trump's State of the Union address, we will hear about the many victories he has already accomplished, including our recovering economy and major tax reform that is putting more money in the pockets of hard working people like those in the sixth district. We will also hear about what's next for his America First agenda: the fight to secure our borders, as well as the need to invest in our nation's infrastructure – something we are seeing right here in the sixth district along I-81. This district needs a representative who will work with Trump to continue to make America great again. I'm excited to have Mike on my team and honored to have his endorsement. It shows that I am the candidate in the race that will work with our President to get things done."
Cline is an attorney working in private practice and represents the 24th District in the Virginia House of Delegates, where he serves as Chairman of the Conservative Caucus. Cline has championed legislation to increase transparency in government, protect Second Amendment rights, and fight higher taxes and out-of-control spending. Prior to opening his law firm in 2013, he served as an Assistant Commonwealth's Attorney where he prosecuted domestic violence cases, an issue he continued to fight in Richmond. Cline grew up in the Shenandoah Valley and lives in Lexington with his wife, Elizabeth, and twin daughters.