Top News
Former BRCC instructor arrested, charged with embezzlement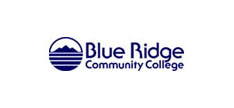 A Staunton man has been charged with eight felonies following an investigation into allegations of him scamming young men into thinking they were receiving legitimate instruction through a local community college.
Virginia State Police arrested Richard M. Eller, 65, of Staunton, Va., Wednesday on seven felony counts of embezzlement in excess of $200 and one felony count of unauthorized use of a vehicle.
Eller is the former head of the commercial driving program at Blue Ridge Community College.
The Virginia State Police Bureau of Criminal Investigation's Appomattox Field Office initiated its investigation into the matter in June 2014. The charges stem from Eller instructing unregistered students seeking their Commercial Driver's License (CDL) through BRCC.
Eller was taken into custody without incident. He was released on a $2,500 bond.