Forbes applauds committee passage of Visa Integrity & Security Act of 2016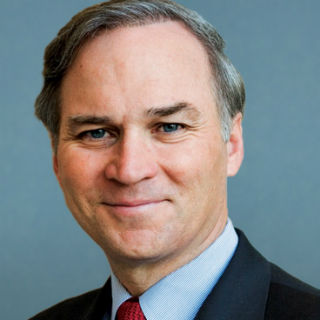 The House Judiciary Committee approved H.R. 5203, the Visa Integrity & Security Act of 2016 (VISA Act).
The VISA Act, authored by Congressman Randy Forbes, would strengthen the United States' visa screening process to combat immigration fraud, utilize social media to detect threat indicators, and better identify terrorists who may be plotting attacks such as the one that occurred in San Bernardino, California last December.
"Over 10 million immigrant and non-immigrant visas were issued in Fiscal Year 2015 alone. In the hands of terrorists, these visas become weapons," said Congressman Forbes. "That is why it is crucial that Congress act immediately to strengthen our visa security vetting process, help prevent efforts to manipulate our immigration system, and protect national security. I applaud the House Judiciary Committee for moving swiftly to pass this critical legislation and urge its timely consideration on the House floor."
"Terrorists have made it clear that they will exploit our nation's immigration system to harm Americans and our interests," House Judiciary Committee Chairman Bob Goodlatte said. "Visa security is critical to national security and we must address gaping holes in our immigration system that allow those who wish Americans harm and fraudsters to game the system.
"The Visa Integrity and Security Act takes a number of steps to strengthen visa security, curb fraud, and enhance the integrity of our nation's immigration system. Notably, it expands a critical visa vetting program to ensure all visa applicants receive additional screening and requires the government to examine publicly available Internet postings to determine if a visa applicant is a security threat. I thank Congressman Randy Forbes for his work on this bill and urge House Leadership to bring this bill swiftly to the floor."
"When it comes to our national security, we cannot afford to take any risks. As we have witnessed, the failure to properly vet all foreign nationals seeking entry into the United States could result in the loss of innocent Americans,"said Immigration and Border Security Subcommittee Chairman Trey Gowdy. "The Visa Integrity and Security Act will close security gaps in our current immigration system and ensure our embassies and consulates have the tools necessary to determine whether a visa applicant presents a potential risk to the United States. I applaud Congressman Forbes for his dedication to improving our visa processing procedures and hope this bill will quickly advance through the House so Congress can move swiftly on strengthening our national security."
The VISA Act of 2016 would help ensure more effective security screening for all individuals seeking to enter the U.S. Specifically, the legislation:
Requires the completion of a Security Advisory Opinion (SAO) as part of the comprehensive security check process for nationals from certain countries of concern, including Iran, Iraq, Libya, Somalia, Syria, Sudan, and Yemen.                        
Requires the Departments of Homeland Security and State to utilize social media and other publicly available information to help determine if the visa applicant is eligible for a visa and if they are a security threat to the U.S.                      
Requires the DHS Secretary provide the House and Senate Judiciary Committees a plan for U.S. Citizenship and Immigration Services (USCIS) to use advanced analytics software to ensure the proactive detection of fraud in immigration benefits applications and petitions, and to ensure applicants are not a threat to national security.                     
Requires visa applicants fully complete the application for it to be considered.                   
Requires any document written in a foreign language and submitted as part of the immigration benefits adjudication process be accompanied by a full, certified, English translation.                  
Requires that any request for additional documentation or evidence to substantiate the applicant's eligibility for a visa must be fulfilled; otherwise the application will be denied.
Comments