Top News
Food Bank kicks off #GivingTuesday with $5,000 matching pledge from donors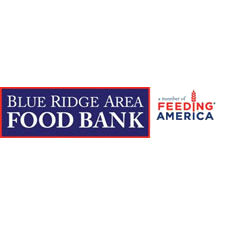 This year, the Blue Ridge Area Food Bank hopes residents in central and western Virginia will think of #GivingTuesday as an opportunity to help nourish their hungry neighbors in need and make the day a GivingFoodDay.
#GivingTuesday, a movement to celebrate generosity and encourage philanthropy, always takes place on the Tuesday after Thanksgiving, Black Friday and Cyber Monday. It aims to inspire people to take collaborative action to improve their local communities, give back in better, smarter ways to the charities and causes they celebrate, and help create a better world.
This year a group of BRAFB's most faithful friends have pledged to match the first $5,000 donated online on GivingTuesday, Nov. 29. This means every dollar contributed could double in impact to provide 8 meals towards the Food Bank's goal of 56,000 meals in one day.
The Food Bank hopes Blue Ridge area residents will think of their hungry neighbors in need during the holiday giving season. Although wages grew among middle and low-income Americans in 2015 according to the U.S. Census Bureau, that statistic isn't reflected in the number of unique visits to food pantries, soup kitchens and shelters across central and western Virginia. The Blue Ridge Area Food Bank recently reported that the number of visits to food providers in its 25-county service area didn't budge in 2015 compared to 2014.
"We hope to inspire people to be a part of the GivingTuesday charitable movement locally," said Michael McKee, CEO of the Blue Ridge Area Food Bank. "Financial instability and food insecurity remain a problem for thousands of people in our service area."
About the Blue Ridge Area Food Bank
Founded in 1981, the Blue Ridge Area Food Bank is the largest organization alleviating hunger in western and central Virginia. Headquartered in Verona, VA, the Food Bank serves 25 counties and eight cities through distribution centers in Charlottesville, Lynchburg, Winchester and Verona. The Blue Ridge Area Food Bank distributes nearly 24.6 million pounds of food annually to 114,400 people each month through a network of 215 community partners – food pantries, soup kitchens, shelters, schools, churches and other non-profit groups. The Food Bank is a member of Feeding America, a national food bank association that supports 200 food banks across the United States. Today, we celebrate thirty-five years of nourishing lives. For more information, visitwww.brafb.org.