Top News
Food Bank asks public to sign pledge to volunteer in 2016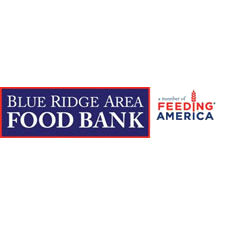 Each January, Americans resolve to make their lives better in the year to come. The Blue Ridge Area Food Bank is joining the Feeding America® nationwide network of food banks in hopes the community will also help make the year better for the 146,000 people struggling with hunger in the Blue Ridge region.
The goal of Feeding America's national volunteer campaign is to challenge the public to make a pledge to serve in 2016. Individuals who commit to volunteering will help the 1 in 10 people in central and western Virginia who may not always have access to the nutrient-rich foods needed to thrive.
"We could not serve the 118,600 families, children and seniors who turn to us for help each month without the work of volunteers," said Jennifer Clark Robertson, volunteer coordinator for the Blue Ridge Area Food Bank. "We're excited to join Feeding America in this effort to encourage more people to join the fight to solve hunger in their communities, and to tell others about their efforts."
Volunteer activities can range from packing, sorting and distributing food; helping out at a food drive; or providing hunger-relief organizations with access to specialized skills, such as videography, photography and landscaping. To join others who have committed to making a difference in 2016,
Visit feedingamerica.org/Pledge and make the pledge to volunteer to help people facing hunger.
Visit brafb.org/volunteer and sign up to volunteer in your community through the Food Bank's new scheduling tool VolunteerHub.
Share your experience and the impact of your work on social media with #FeedingAmerica and challenge others to also make the pledge. Don't forget to tag the Food Bank @BRAFB!
By pledging to volunteer to fight hunger in your community, the Blue Ridge Area Food Bank can carry out its mission for a hunger-free America.
For more information, contact a member of the communications team.
About the Blue Ridge Area Food Bank
Founded in 1981, the Blue Ridge Area Food Bank is the largest organization alleviating hunger in western and central Virginia. Headquartered in Verona, VA, the Food Bank serves 25 counties and eight cities through distribution centers in Charlottesville, Lynchburg, Winchester and Verona. The Blue Ridge Area Food Bank distributes nearly 24.8 million pounds of food annually to 118,600 people each month through a network of 208 community partners – food pantries, soup kitchens, shelters, schools, churches and other non-profit groups. The Food Bank is a member of Feeding America, a national food bank association that supports 202 food banks across the United States. For more information, visit www.brafb.org.