Fishburne coach hosting summer youth wrestling camp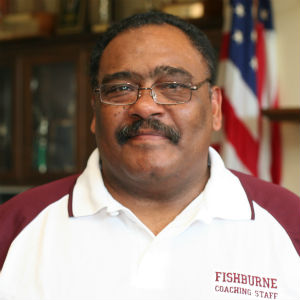 Fishburne Military School wrestling coach Terry Waters is hosting a summer wrestling camp in Waynesboro in June.
The June 14-16 Coach Waters Wrestling Camp will be held at Waynesboro High School and will feature a pair of NCAA champions from Penn State, Quentin Wright and Zain Rutherford, and Ohio State All-American Kenny Courts, among the roster of camp counselors.
Messiah College coach Bryan Brunk, a former NCAA Division III coach of the year, will also lead camp sessions.
"With this level of instruction, campers can see what it takes to be successful at the top level of the sport," Waters said. "We've had national champions. We've had Olympic champions. You can learn from these competitors to find out how hard you have to work to be successful."
Waters, a six-time state high school wrestling coach of the year and a former assistant at Washington and Lee University, has been hosting youth wrestling camps locally for 25 years.
"What I've tried to do over the past 25 years is bring quality instructors to local camps so parents don't have to drive four or five hours to a camp and pay $400 or $500 for the camp on top of that. The goal is to give them a good option for good, quality instruction at a fair price," said Waters, who just wrapped his first season at the helm at Fishburne.
The camp is open to students in grades 3-12. The cost of the camp is $225 for the three days. Lunch will be provided.
Details
All campers will wrestle in team competition. Teams will be formed first day of camp unless a group brings a team to compete.
Group of ten or more registering at same time: coach comes free.
Fathers that wish to attend camp with their son will be charged a reduced rate.
Format: Technique session morning and afternoon. Live team competition each afternoon and evening.
Comments