Top News
Find fall color off the beaten path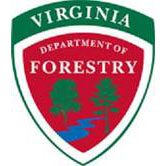 As cooler temperatures arrive and the leaves on the trees begin to change color, visitors come from near and far to admire Virginia's autumn splendor. Foresters with the Virginia Department of Forestry have developed local scenic driving tours as an alternative to well-known, and well-traveled, locations.
"Fall is a wonderful time of year to come out and enjoy and experience the outdoors," said Jack Kauffman, a VDOF forester in Culpeper, Greene, Madison, Orange and Rappahannock counties. "Although you can see seasonal leaf color in your neighborhood or park, travelers looking for the 'undiscovered gems' all over Virginia may find those gems in our tours."
The self-guided driving directions offer spectacular views in some of our most picturesque countryside. Scenic driving tours are listed for the following areas:
Charlottesville and Culpeper Area: counties of Greene and Madison
Harrisonburg area: counties of Rockingham and Shenandoah
Lexington area: Bath County
Roanoke area: counties of Bedford, Craig and Franklin
Staunton area: Highland County
To learn more about the fall foliage season in Virginia, and access or print driving directions, visit dof.virginia.gov/fall/.