Farmers warned invasive pest could damage crops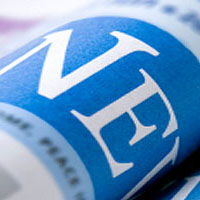 A new invasive pest, the spotted lanternfly, was discovered in January in a stone yard in Frederick County.
The Virginia Department of Agriculture and Consumer Services said the insect, which is native to China, India and Vietnam, had not previously been spotted in Virginia. Both spotted lanternfly eggs and dead adults were found at the Winchester site.
And while none of the pests have been found on any Virginia farms yet, the possibility exists.
"For now we don't know of any populations on farms," said Mark Sutphin, a Virginia Cooperative Extension agent in Frederick County. But "this insect is capable of exploding in population numbers, so we are all currently concerned and asking all residents to notify us of possible spotted lanternfly findings."
The insects feed on more than 70 plants, including grapes, stone fruits, hops and ailanthus or Tree of Heaven. They cause damage to plants by their feeding methods, the rapid buildup of large populations and the production of honeydew, a byproduct of their feeding activity that creates fungal growth.
The first U.S. detection of spotted lanternfly was in 2014 at a Pennsylvania business that imports stone products. Products from that business traveled to the Winchester site. VDACS inspectors have monitored the site since 2015 with no positive detections until a follow-up survey this January, when they found the insect on ailanthus trees.
"Area farmers have not indicated the pest is on their farm, and it is vital they inform their Extension agents or VDACS should anything suspicious occur on their properties," said Tony Banks, a commodity marketing specialist for Virginia Farm Bureau Federation. Early detection is vital for the management of any newly introduced plant pest.
VDACS is currently surveying surrounding areas to determine the extent of infestation and is working with Extension officials and the Pennsylvania Department of Agriculture to determine management and control strategies.
For more information, visit vdacs.virginia.gov/plant-industry-services.shtml.