How far can Duke go? Depends on its D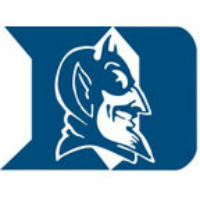 The question with Duke basketball at this stage in the 2017-2018 season: is it a first weekend team, or a Final Four team?
This is the fifth team of the new one-and-done era for Mike Krzyzewski, dating back to the 2013-2014 team led by Jabari Parker. The one-and-dones have won one national title, in 2015, lost one NCAA Tournament opener, one second-round game and one Sweet Sixteen.
Which comes to a grand total of 9-3 in the Big Dance over four seasons, six of those wins coming in 2015.
This year's team, like its predecessors, began the season as a prohibitive favorite in the ACC and the national polls, but suffered a couple of ugly early ACC season hiccups, losing on the road at Boston College and NC State.
Last night, the Blue Devils were down 13 at Miami with eight minutes left before rallying to win 83-75, turning the game around with an 18-0 run over a five-minute stretch late.
The win reminded me of the Jan. 31, 2015 Duke win at Virginia. That Blue Devils team had come into that game with a modest 4-3 record in ACC play, and trailed by nine with 4:41 left before closing on an 11-0 run to win 69-63.
That team would lose just once more on its way to the national title.
A key for that group was its ability to figure out how to play defense. Duke finished that season ranked 11th in defensive efficiency, according to KenPom.com.
For comparison, the 2013-2014 team that flamed out in the first round of the NCAA Tournament was 86th. The 2016 team that was eliminated in the Sweet Sixteen: also 86th.
Last year's group, knocked out on the first weekend: 47th.
The 2017-2018 Blue Devils are 72nd in defensive efficiency. Its strength is quite clearly on the offensive end, where Duke is second nationally.
These last five groups have all been superior on offense: first in 2013-2014, third in 2014-2015, fourth in 2015-2016, sixth in 2016-2017.
Scoring hasn't been an issue for any of these Duke teams of recent vintage. Getting stops has been.
Duke got some stops when it needed them last night, though, don't get excited yet. Miami is ranked 107th nationally in offensive efficiency, and it seemed the 'Canes were stopping themselves as much as anything down the stretch, for some reason not knowing how to attack Duke when it switched to a 2-3 zone, still trying to run pick-and-roll plays and attacking the rim when they weren't jacking up wild threes.
Which makes that signature defensive floor slap by the Dukies pretty laughable.
Coach K doesn't go zone because he likes playing zone. This team can't defend man-to-man, and zone is a last resort, and it worked last night.
Duke has nine regular-season games left against teams ranked 51st or better nationally in offensive efficiency, and four of those games involve teams ranked 12th or better in defensive efficiency.
How far the preseason consensus favorite plays into March will hinge on how it figures out how to get more stops against top-flight opponents.
Story by Chris Graham