EMU Centennial Homecoming a 'magical weekend'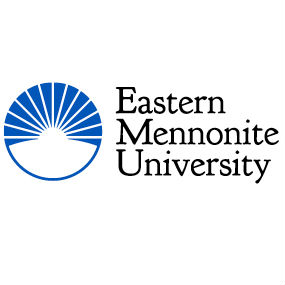 Community members new to Eastern Mennonite University joined those with ties three and four generations back to its beginning in 1917 to celebrate the university's Centennial Oct. 12-15 during Homecoming and Family Weekend 2017.
While "homecoming" often conjures images of happily engaged older alumni in circles of chairs reminiscing, this weekend provided that and so much more.
A campus fun run, face painting, bouncey houses, experiments with the engineering club, tailgating, athletic events, and dancing on the lawn to the sounds of EMU's jazz band and later The Steel Wheels kept children happy while their parents caught up and took in the fun as well.
The weekend was powerful and re-affirming, said 2007 graduates Timothy and Cheryl Heatwole Shenk of Camden, New Jersey. It reaffirmed their decision to attend EMU, their commitment to the university and their excitement to see "the growth and changes that are shaping the future," Timothy said. "Our children were thrilled to see some of the places and people we have told them about in stories. Our 8-year-old is already talking about when she attends EMU some day. It makes me proud."
The two were also particularly touched by recognitions of alumni Michael J. Sharp, who posthumously received the Life Service Award, and Centennial Award recipients Chester and Sara Jane Wenger.
"I had tears in my eyes seeing Chester and Sara Jane be publicly affirmed for their lives of service," said Heatwole Shenk.
"It takes a village to plan and execute over 80 events," noted President Susan Schultz Huxman after the marathon weekend. "I deeply appreciate all those who prepared the facilities and food, served as ambassadors and 'point people' at so many activities and who provided music, presentations, programs, logistics.  It was 'all hands on deck' to celebrate 100 glorious years and I appreciate everyone who played a role."
Comments