Top News
Emmett Hanger co-chairs Summit on Rural Prosperity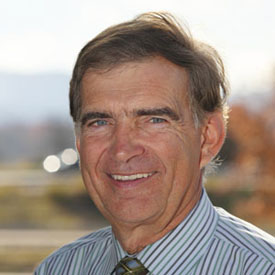 State Sen. Emmett Hanger (R-Augusta), Chairman of the Virginia Rural Center, has taken a lead role in organizing and hosting the Governor's Summit on Rural Prosperity. Every year the Virginia Rural Center hosts a statewide meeting with the focus on economic development specific to rural areas. This year the Center and the Virginia General Assembly's Rural Caucus have teamed with Governor Terry McAuliffe to offer the summit held November 17-18 at The Hotel Roanoke.
Panel conversations and keynote speaker topics include investing in infrastructure, economic development, entrepreneurialism, and building a 21st Century workforce. Hanger has a strong focus and background on rural issues, "Insuring that our rural areas of Virginia not only maintain, but thrive, helps the prosperity of the whole Commonwealth. Our goal is to exchange ideas, promote unity and provide a solid framework for all rural areas to continue to grow and improve the economic opportunities for their citizens."
Hanger represents the 24th Senate District serving Augusta, Greene, and Madison Counties, Staunton, Waynesboro, and part of Culpeper and Rockingham Counties.