Elaine Luria to host Congressional Art Competition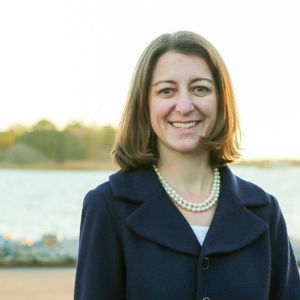 Congresswoman Elaine Luria announced this week that her office will host its second annual Congressional Art Competition in Virginia's Second District.
The Congressional Art Competition is an opportunity for high school students to show their artistic talents to the nation with an opportunity to have their work hung in the Capitol.
"I am looking forward to hosting our second annual Congressional Art Competition after seeing the impressive submissions from last year's competition,"  Luria said. "I am always honored to showcase the talent of students from Coastal Virginia, and investing in the arts is critical for our next generation. I encourage students to reach out to their office to learn how to get involved"
Between now and April 24, students from Virginia's Second Congressional District can submit artwork for the competition. A panel of three judges representing the Eastern Shore, the Peninsula, and the Southside will choose the winners.
The winning submission will be displayed in the U.S. Capitol for a year and regional winners' artwork will be displayed in Congresswoman Luria's district offices.
On May 2, all participants and their families and friends will be invited to Congresswoman Luria's Art Competition Awards Ceremony. It will be held in the Watts Grand Lobby and Gallery at Virginia Wesleyan University's Susan S. Goode Fine and Performing Arts Center at 2 p.m.
For more information about the Congressional Art Competition, including rules, important dates, and eligibility requirements, click here.
Comments