DuPont Community Credit Union scholarship deadline is March 2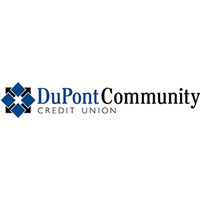 DuPont Community Credit Union will award a $1,000 scholarship to a graduating senior at each of the 19 high schools in the DCCU service area.
Additionally, scholarships will be awarded to one student who attends private school, is home schooled or is a DCCU member living outside the service area; and one adult student continuing their education. A total of $21,000 in scholarships will be awarded. To date, DCCU has awarded over $230,000 in scholarships.
Applicants will conduct research and write a 750-1000 word essay based on the following questions:
What do you think is the greatest financial challenge that we will face in the next 5 years and why should we be concerned about it?
What role can a credit union play in helping members and the community prepare for this challenge?
The deadline for applications is Monday, March 2, 2015. The application and essay can be completed online atwww.mydccu.com, and the applicant is required to complete the assignment on their own.  If the applicant does not have internet access, they may visit a DCCU office to complete the requirements. Scholarship winners will be determined byFriday, March 31, 2015 and notified by mail shortly after.
For questions or further information, contact Sarah Landram, Community Financial Educator, at slandram@mydccu.com or540.946.3200 Ext: 3149.
Comments