DuPont Community Credit Union makes donation to SDDA
The Staunton Downtown Development Association (SDDA) recently received a variety of furnishings courtesy of DuPont Community Credit Union.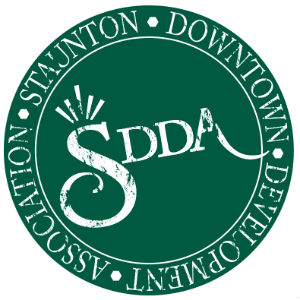 The donation was part of DCCU's Community Donation Program, which was established in 2016 as a way to distribute surplus items to local non-profits to help them serve clients with needs in health, education, affordable housing, food security, aging support, special needs, child advocacy, arts, business development, and community resources.
"For non-profits, new office furnishings can often be a luxury, DuPont Community Credit Union gave us shelving, lockers and new office chairs from their facility in Waynesboro. We are so grateful to be included in this Community Donation Program," says Julie Markowitz, Executive Director of the SDDA, "The like new furnishings have made it possible for us to organize and secure the office, while improving its appearance, creating a more professional and effective work environment."
"DuPont Community Credit Union's mission is to help improve the financial health of our community," said Steve Elkins, DCCU President/CEO. "As we work to renovate additional office space and branch locations, we recognize an opportunity to immediately impact our community by donating our surplus furnishings to help area non-profits advance their vital missions."
As one of the newest additions to Downtown Staunton, DCCU is already making an impact on its new neighborhood and is adding vibrancy to the Central Avenue area of Downtown Staunton. We deeply appreciate their donation.
Comments