Duke rolls past Notre Dame, advances to ACC Tournament semis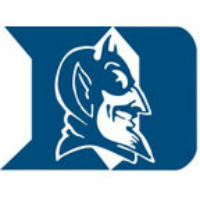 Marvin Bagley III had 33 points and 17 rebounds, Grayson Allen made his first five 3-pointers and No. 5 Duke rolled to an 88-70 victory over Notre Dame in the Atlantic Coast Conference Tournament quarterfinals Thursday night.
Allen finished with 23 points and the second-seeded Blue Devils (26-6) advanced to play No. 3 seed Miami or 12th-ranked and sixth-seeded North Carolina in the second semifinal Friday night.
Duke, the defending champion after beating Notre Dame in the title game last year, earned its 100th ACC Tournament victory.
Bonzie Colson had 18 points and nine rebounds for the 10th-seeded Fighting Irish (20-14), who were unable to score the marquee victory over a top team that might have been a huge boost to their NCAA Tournament resume.
Injuries to Colson and senior guard Matt Farrell derailed Notre Dame in the middle of the season, and now the Irish have to hope the selection committee focuses on how good they can be when healthy.
The undersized Fighting Irish had no answer for Bagley's size and athleticism in the lane. The freshman phenom and ACC Player of the Year came within one point of his career high set against Texas in late November. It was his fourth game with at least 30 points and 15 rebounds.
Trevon Duval dished out 11 assists for the Blue Devils, who overcame foul trouble for big man Wendell Carter Jr.
When the Irish lost 88-66 at Duke in late January during a seven-game skid, Colson and Farrell were both out. So they had good reason to believe this matchup could be much different.
The game began at a blistering pace, with both teams zooming up and down the court. They combined to go 8 for 13 on 3-pointers and Duke already had a 25-17 lead before the first timeout 7:18 in. Allen was 4 for 4 from outside the arc at that point, hitting three straight before Notre Dame coach Mike Brey called a timeout.
With the Irish playing their third game in three days, this one against a rested Duke squad that had been off since beating rival North Carolina on Saturday night, the fast start seemed to favor the Blue Devils as they built a 13-point advantage midway through the first half.
But the Irish trimmed that to 41-37 at halftime – despite Allen's 17 points – and quickly got within two 40 seconds into the second.
That's when Duke took control as Bagley and Duval combined for 10 points in a 12-2 spurt that gave the Blue Devils a 53-41 cushion.
Duke extended it to 80-62 with 4:30 remaining, and there would be no big rally for the Fighting Irish on this night. Notre Dame won its first two games in the tournament, erasing a 21-point deficit in the second half Wednesday night against Virginia Tech for the biggest comeback in school history.
#ACCTourney Notes
Duke (26-6) advances to Friday night's 9 p.m. semifinal game to face the winner of Thursday's late quarterfinal matchup between No. 3 seed Miami (22-9) and No. 6 North Carolina (23-9) …. The Blue Devils split with UNC during the regular season with both teams winning at home (UNC by 82-78 on Feb. 8; Duke by 74-64 last Saturday) … Duke posted an 83-75 win at Miami on Jan. 15.
The defending New York Life ACC Tournament champion Blue Devils posted their league-leading 100th tournament win on Thursday evening … Duke is now 100-44 all-time in the ACC Tourney and 42-18 in the quarterfinals … 62 of the Blue Devils ACC Tournament wins have come under current head coach Mike Krzyzewski.
Notre Dame is now 8-4 in its five ACC Tournaments since joining the conference prior to the 2013-14 season … The Fighting Irish are 3-1 in the quarterfinals and 2-2 in the tournament versus Duke.
The No. 2 seed in the ACC Tournament is now 3-1 all-time versus the No. 10 seed in the ACC Tournament semifinals.
ACC Player and Rookie of the Year Marvin Bagley led the Blue Devils and made his mark in the record books with 33 points and 17 rebounds.
Bagley, who posted his 20th double-double of the season, tied for third-most points by a freshman in an ACC Tournament game, matching the 33 points scored Georgia Tech's Mark Price in the 1983 semifinals versus Virginia.
Bagley's 15 made field goals are the most by a freshman in an ACC Tournament game … His 17 rebounds ranks as the second-most by a freshman, trailing only the 18 by Virginia's Ralph Sampson versus Clemson in the 1980 quarterfinals.
Bagley's 15 field goals are also the most by any Duke player in an ACC Tournament game, surpassing the 14 by Bob Verga versus Virginia in the 1967 quarterfinals.
Bagley's 33 points are the most in the ACC Tournament since NC State's Cat Barber had 34 against Pitt in the second round in 2015 … They are one fewer than the Duke overall freshman record of 34 first set by J.J. Redick in 2003 and matched by Bagley earlier this season.
Duke's Trevon Duval finished with 11 assists, tying for third-most in a game by an ACC freshman… Duval's total ranks second overall in Duke history behind junior Bobby Hurley's 13 versus Maryland in 1992 semifinals.
Senior Grayson Allen added 23 points for the Blue Devils on 7-for-10 shooting from the floor.
Allen went a perfect 5-for-5 from beyond the arc in the first 9:51 of the game to stake the Blue Devils to an early 13-point lead and finished 5-for-6 from long range … The double-figure scoring game is the 88th of Allen's career and his 24th of the season.
With 18 points, Notre Dame senior Bonzie Colson upped his ACC-leading active consecutive-games double-figure scoring streak to 36.
Notre Dame senior Matt Farrell finished with a game-high and career-high 12 assists …. Farrell also connected on three shots from 3-point range to raise his ACC-leading total for the season to 96.