Drumhellers receive state award for pastureland conservation in Augusta County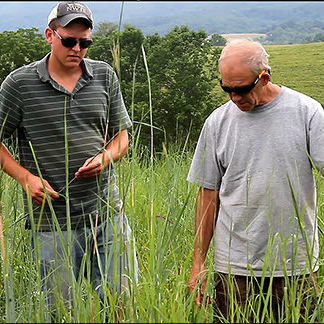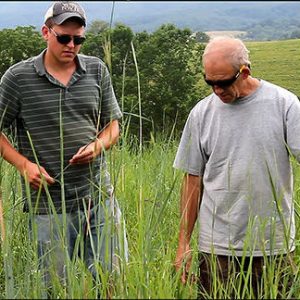 Augusta farmers Charles and Robert Drumheller recently received the Virginia Forage and Grassland Council's Outstanding Forage Producer of the Year award for exceptional pasture management and advocacy to promote sustainable grazing practices in their community and beyond.
The family has owned Bellvue Farm since the mid-1900s. Charles took over ownership from his father in 1988 and son Robert (Bobby) joined him in 2006. Over time, they have distinguished themselves as models of stewardship in Virginia's Shenandoah Valley.
"The Drumhellers have not only done a great job in grazing and pasture management but have also been advocates for getting other landowners to implement similar practices on their land," says Jeff Barr, Acting Area Resource Conservationist for the Shenandoah Valley, Northern Virginia, and northern Piedmont regions of Virginia.
The farm is available for tours and educational events throughout the year. Bobby, who also works as a Soil Conservationist in the NRCS Verona Office, has served as an instructor for the VFGC Grazing School on multiple occasions.