Draw and play here: The tet[R]ad Project opens at JMU's Institute for Visual Studies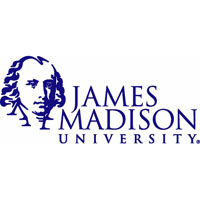 The Institute for Visual Studies at James Madison University welcomes art alumnus David R. Modler back to campus along with colleague Samuel H. Peck for workshops and the reception of their exhibition titled Draw and Play Here: The tet[R]ad Project, which will be on display at IVS from January 29-March 16.
Modler, an associate professor of art at Shepherd University, graduated from JMU with an M.F.A in Studio Art in painting and drawing in 2009. A couple of years earlier he met Peck, who earned his M.F.A. in Studio Art in printmaking and drawing from the University of North Carolina at Greensboro in 2010 and is currently a doctoral student in art education at the University of Minnesota. The two shared an interest in visual journaling, and began sketching art in a book and sending it back and forth in the mail. The tet[R]ad Project was born when Modler and Peck decided they wanted to expand the idea and get more people involved.
Today, thousands of people of all ages and artistic abilities take part in The tet[R]ad Project, an international artmaking exchange fostering collaborations and community-based art practices through visual journals. The exhibition at IVS will feature works from The tet[R]ad Project, including journals, paintings by art education students made during tet[R]ad workshops, and art created during prior exhibitions. Participants will also have an opportunity to "draw and play" in journals and on the walls.
While at JMU, Modler and Peck will also conduct a workshop with art education students as well as a hands-on workshop with a variety of artmaking materials and techniques to get participants started in a visual journal collaborative exchange with an artistic accomplice.
The Institute for Visual Studies at James Madison University is a center for scholarly, scientific and creative inquiry into the nature and workings of images. An incubator of new ideas, the institute fosters discovery, and the generation of artworks, products and applications by multidisciplinary teams of students and faculty.
The reception and hands-on workshop are free and open to the public. Contact Jen Kulju, public relations coordinator for JMU's College of Visual and Performing Arts, at (540) 568-4394 or by e-mail at [email protected] for further information. You can also contact Daniel Robinson, associate director of the Institute for Visual Studies, at (540) 568-5656 or by email at[email protected]. 
GALLERY INFORMATION
Institute for Visual Studies
Roop Hall 208, MSC 1912
Harrisonburg, VA 22807
(540) 568-5656
jmu.edu/ivs 
HOURS
Monday–Friday, 9 am-3 pm and by appointment
PARKING
Parking is available at Warsaw Avenue Parking Deck on JMU's campus during gallery events.