DOT announces new agriculture-related waiver for ELD rule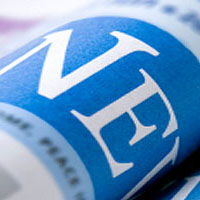 The U.S. Department of Transportation's Federal Motor Carrier Safety Administration announced on March 13 an additional 90-day temporary waiver for agriculture-related transportation from the federal electronic logging device rule.
During the 90-day period, the FMCSA will publish final guidance on both the agricultural 150 air-mile hours-of-service exemption and personal conveyance. The agency also will continue to provide assistance to the agriculture industry regarding the ELD rule.
The ELD rule was congressionally mandated to help create a safer work environment for drivers and to make it easier to accurately track, manage and share records of driving time data.
Full enforcement of the rule will begin April 1. Generally, drivers who do not have an ELD when required will be placed out of service for 10 hours before being allowed to travel to their next scheduled stops. If a driver is dispatched again without an ELD, the motor carrier will be subject to further enforcement action.
A previous agriculture-related waiver was granted in late 2017 in response to a petition by U.S. agriculture organizations. Those groups cited concerns related to the transport of livestock and other farm commodities.
The current waiver and guidance will be published in the Federal Register. For more information visit www.fmcsa.dot.gov/eld.