Trending
Dominion honors volunteers of the year, donates $13,000 to local charities
Dominion is honoring its top company volunteers this spring by paying it forward with $1,000 donations to each recipient's charity of choice.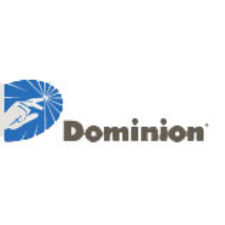 Now in its 33rd year, Dominion's "Benjamin J. Lambert, III, Volunteer of the Year program" will recognize 12 individual employees from Ohio, Pennsylvania, Virginia and West Virginia whose volunteer efforts brightened the lives of others or made lasting improvements to communities in 2016.
In addition, all employees from Kewaunee Power Station in Wisconsin will receive a consolidated Volunteer of the Year award for outstanding group efforts during 2016.
"The work of Dominion's volunteers lifts our cities, communities and neighborhoods," said Thomas F. Farrell II, chairman, president and chief executive officer. "Our employees offer optimism and exhibit personal generosity in the time they dedicate to helping others."
The 2016 Dominion Volunteers of the Year and their charities of choice are:
Pamela Dumire, Akron, Ohio, Multiple Sclerosis Ohio Buckeye Chapter
Barbara Gilliland, Woodbridge, Va., NOVA Pets Alive
William Gwynn, New Canton, Va., Powhatan Volunteer Rescue Squad
Jeff Heffelman, Dumfries, Va., SPARK
Kewaunee Power Station employees, Carlton, Wis., Lakeshore Community Pantry
John Marlow, Parkersburg, W.Va., Humane Society of Parkersburg
Cathy Niedermayer, Richmond, Va., Friends United with the Richmond Shelter (FURS)
Marty O'Baker, Alexandria, Va., Mt. Savage Volunteer Fire Company
Shane Olson, Richmond, Va., National Multiple Sclerosis Society, MSRide 2017
Anthony J. Perry, Cleveland, Ohio, Three Deuce Five Marine Foundation
April N. Stephens, Cleveland, Ohio, Zane's Foundation
Gary Venturini, Kittanning, Pa., Zachary's Mission
Courtney Young, Norfolk, Va., Virginia State University Alumni Association
Dominion will pay tribute to its employees at Volunteer of the Year ceremonies in Richmond on April 24 and in Akron, Ohio, on May 4.
Dominion volunteers dedicate their time to a variety of charitable activities – from stocking food pantries to building outdoor classrooms, weatherizing homes to reading to children. A wide range of nonprofit organizations have benefitted, including those working to improve the environment, revitalize communities, promote education and meet human needs. For instance, since 2000 Dominion employees have tackled more than 200 environmental projects — helping to beautify parks, clean rivers, replace osprey platforms, build urban gardens and more.
In 2016, Dominion and the Dominion Foundation contributed $26.6 million to charitable organizations helping to improve the quality of life in communities across the company's footprint.