DMV offers one-stop shop for Virginia government services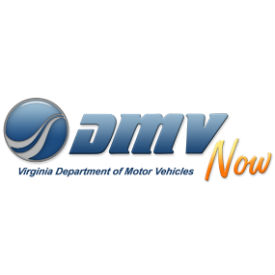 Under the leadership of Commissioner Richard Holcomb, the Virginia Department of Motor Vehicles has positioned itself as a "one-stop shop" for government services in the Commonwealth.
"Through a variety of state and federal partnerships and the agency's expanding menu of services, DMV has come to stand for something beyond motor vehicles: it is the 'Department of More Value,'" said Commissioner Holcomb. "We understand our customers' time is valuable and want to make sure every interaction is time well spent."
Governor Ralph Northam recently appointed Commissioner Holcomb to his fifth term as head of DMV.
Among the highlights in 2017, DMV:
Issued More than a Half-Million Birth Certificates: DMV reached a major milestone in its popular vital records program. The agency has issued more than a half-million birth certificates since the partnership with the Virginia Department of Health began in March 2014. More than 30,000 marriage, divorce and death records have also been issued since DMV débuted these services in 2015. Previously, Virginians who needed a copy of one of these documents either had to visit the Division of Vital Records in Richmond or wait for a copy to arrive in the mail. With 75 locations and four mobile offices covering the state, DMV gave the Division of Vital Records a convenient front counter in all corners of the Commonwealth. The partnership was authorized by Senate Bill 1039, sponsored by Senator Steve Newman, during the 2013 General Assembly session.
Committed to REAL ID Compliance: DMV continues to move full steam ahead with REAL ID. In October, recognizing the tremendous progress DMV has made this year toward compliance, the U.S. Department of Homeland Security (DHS) granted Virginia an extension until October 10, 2018, enabling the Commonwealth to complete its work and begin issuing REAL ID compliant credentials on October 1, 2018. As such, Virginians may continue to use their state-issued driver's licenses and identification cards to access secure federal facilities and military bases and to board domestic flights. In April, Virginia committed to becoming fully REAL ID compliant by October 2018. These credentials will be optional for Virginians to obtain. Beginning in October 2020, Americans will need to use a federally approved credential – such as the REAL ID credential Virginia is developing – in order to board domestic flights in the United States. The new credential will meet the specific requirements of the federal REAL ID Act, a 2005 law passed by Congress that dictates the issuance process for cards to be accepted as identification for federal purposes. For more information, visit dmvNOW.com.
Brought More Schools On Board with Classroom Learner's Permit Testing: DMV's program giving students the opportunity to take the learner's permit knowledge test in school instead of at DMV gained momentum in 2017. A partnership with the Virginia Department of Education and local school boards, this web-based technology enables students to access the knowledge test in a proctored classroom setting, saving them – and their parents – a trip to a DMV office. Currently, 25 localities and 51 schools participate, including schools in Bristol City, Charlottesville, Culpeper County, Cumberland County, Essex County, Fairfax County, Franklin County, Goochland County, Henrico County, Loudoun County, Lunenburg County, Madison County, Montgomery County, Newport News City, Page County, Powhatan County, Richmond City, Rockingham County, Russell County, Scott County, Shenandoah County, Spotsylvania County, Staunton and Waynesboro. A dozen other public and several private schools will be enrolled in coming months and more than three dozen others have expressed an interest in the program. A list of participating schools is available at dmvNOW.com.
Offered New Knowledge Exam Languages: Customers can now take driver's license knowledge exams in three new languages at all DMV customer service centers and mobile offices – Thai, Kurdish and Twi. The agency now offers driver's license, motorcycle license and commercial driver's license knowledge exams in 26 languages, including American Sign Language. A complete list of languages is available at dmvNOW.com.
Served Thousands of TSA Enrollment Services Customers: More than 32,000 customers have been served since DMV began offering services for the U.S. Transportation Security Administration. In July 2016, DMV became the first motor vehicle agency in the nation authorized to offer TSA Pre✓® and the Transportation Worker Identification Credential (TWIC). TSA Pre✓® offers expedited security screening for travelers departing at select airports across the United States, including Richmond International Airport, Ronald Reagan Washington National Airport and Washington Dulles International Airport. TWIC provides access to secure areas of the nation's maritime facilities and vessels. Service is available at the following DMV customer service centers: Richmond Central, Newport News, Tysons Corner, Fredericksburg, Charlottesville, Roanoke, and Abingdon. Customers can also obtain these credentials at DMV's Stephens City Motor Carrier Service Center. In 2017, the agency improved its operations to provide the highest level of convenience for Virginians, many of whom would've previously had to travel hours to obtain these services.
Launched Suzy Q&A: Débuted in 2017, DMV's Suzy Q&A video series is a popular tool for customers to get answers to commonly asked agency questions. Since the series launched in April, the 15 videos have been viewed more than 61,000 times. All of the Suzy Q&A videos are produced in-house.
Opened More Full-Service E-ZPass Offices: DMV expanded its partnership with the Virginia Department of Transportation to open two more full-service E-ZPass offices in 2017 – at DMV's Richmond and Chesterfield customer service centers. DMV also offers full-service E-ZPass transactions at its Newport News, Gloucester, Woodbridge and Fairfax-Westfields customer service centers. To date, these full-service offices have already served more than 60,000 E-ZPass customers. By seamlessly integrating these services at DMV, the Virginia Department of Transportation has been able to expand its service footprint throughout the Commonwealth without incurring additional overhead. E-ZPass transponders are available at more than 40 DMV locations, including four mobile offices and 13 DMV Select offices. Customers have obtained more than 60,000 transponders through DMV.
Introduced New Customer Payment Plan: House Bill 388, sponsored by Delegate Greg Habeeb in 2016, enabled motorists whose licenses were suspended for driving without insurance to pay the statutory penalty fee in installments and restore their privileges to drive. Since implementation on January 1, 2017, more than 2,000 contracts have been signed with 1,250 payments on file.