Dinner Diva: The gentle art of hospitality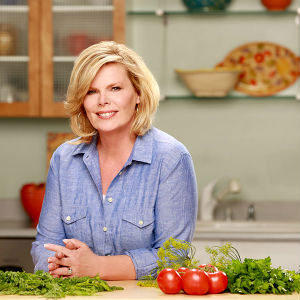 At my house, we have a very open door policy. We constantly have people in our home for dinners, brunches and more, all the time. Seriously, all the time.
And when friends or family are in town? They stay in our guest room.
These days, for whatever reason, people are less apt to open their homes to guests, whether friends or family, and meet in restaurants.
That's not a terrible thing at all, but when you consider the warmth of a home, the deliciousness of a home cooked meal and the sheer comfy factor of being in your own home if you're hosting or someone else's home if you're a guest, it's a rare treat these days.
But underneath this act of hospitality, is an opportunity to build community, to love people up and connect in a way that you just can't do at a restaurant.
People are intimidated by having people over though. I've heard this over and over and over again.
Why?
My house isn't (fill in the blank) enough…big, nice, whatever
I can't cook
It's too much work
And on it goes.
I'm not going to lie, it does take a little work, but it doesn't have to be Thanksgiving-sized epic meals every single time. You don't have to pull out the silver and polish it like your grandmother did and paper napkins will work just fine – no ironing required.
Because unlike "entertaining" Martha Stewart style, hospitality only requires an open door and an open heart.
In my experience, this is how family, friends and new acquaintances build community, friendships and a lot of love.
Think about opening your door to hospitality if you want a richer, more meaningful life filled with a wonderful community.
It doesn't have to be fancy – it could even be a crockpot full of chili and a potluck with paper plates and such. There's no such thing as too casual when it comes to hospitality, keep that in mind.
I challenge you this year to open your doors to hospitality. I promise you, you will thank me later!
PS: If you need help with some ideas for entertaining, I'll put some blog posts together for that. In the meantime, let me help you cook dinner for heaven's sake!
Leanne Ely is a NYT bestselling author and the creator of SavingDinner.com, the original menu planning website, bringing families back to the dinner table for over 15 years.