Dickie Bell named vice chair of House Education Committee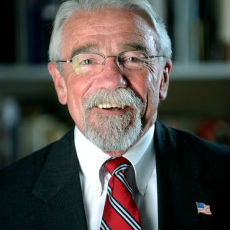 Delegate Richard P. "Dickie" Bell (R-Staunton) has been appointed Vice Chair of the Education Committee by Speaker Kirk Cox. The announcement was made by the House Clerk prior to the adjournment of the House on Thursday.
"I'm pleased to have been appointed as Vice Chairman of the Education Committee" said Delegate Bell. "It will be privilege to work with Chairman Landes (R-Augusta) to lead this committee and I am honored that we will be able to work together to represent the Shenandoah Valley in this way. I look forward to my new role and the challenges that come with it. As a former educator and longtime education reform advocate, I'm grateful for the opportunity to make a difference in the lives of teachers and students across the Commonwealth."
Elected to the House of Delegates in 2009, Delegate Bell represents the 20th District, which includes parts of Nelson and Augusta Counties, Highland County, and the Cities of Waynesboro and Staunton. Delegate Bell is currently serving in his fifth term.