Top News
Del. Dickie Bell appointed to education conference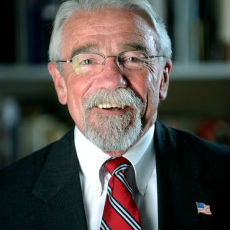 Delegate Richard P. "Dickie" Bell announced today that he has been chosen by the Speaker of the House of Delegates to represent the Commonwealth at the Southern Regional Education Board's Annual Legislative Work Conference.
The Southern Regional Education Board (SREB) Legislative Work Conference will take place in Louisville, Kentucky from June 21 through June 23. Legislators from member states will gather to discuss education policy. The conference will include topics such as educator effectiveness and evaluation, college and career readiness, workforce and career/technical education, and the role of community colleges in postsecondary completion.
SREB is a nonprofit, nonpartisan organization that works with 16 member states to improve public pre-K-12 and higher education. Founded by the region's governors and legislators in 1948, SREB was America's first interstate compact for education. Today it is the only regional education compact that works directly with state leaders, schools and educators to improve teaching, learning and student achievement at every level of education.
Delegate Bell represented the Commonwealth at the SREB Legislative Work Conference in 2010, and again in 2013.
"I would like to thank Speaker Howell for once again giving me the opportunity to represent Virginia at the SREB legislative work conference." said Delegate Bell "I know that the exchange of ideas at this conference has been and will continue to be beneficial to me as I continue to serve as a member of the Education committee and as Chairman of the Elementary and Secondary education subcommittee. Education reform has been my top priority throughout my tenure in the House of Delegates, and I believe that this conference will help provide me with the tools needed to continue that fight."
Elected to the House of Delegates in 2009, Delegate Bell represents the 20th District, which includes Highland County, portions of Augusta and Nelson Counties, and the Cities of Staunton and Waynesboro. He is currently serving in his third term.