Inside the Newsroom: Debut podcast with AFP editors Crystal and Chris Graham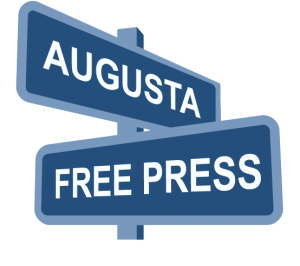 Augusta Free Press debuts a new podcast, Inside the Newsroom, with AFP editors Crystal Graham and Chris Graham, covering news, politics and culture in Virginia and the world.
The debut podcast features the latest on the 2014 midterm elections with a special eye on the U.S. Senate race in Virginia. Is incumbent Democratic Sen. Mark Warner at all vulnerable in next week's election? The focus shifts from answering that question to looking at the effort by Republicans to take a majority in the Senate. What are the chances of a GOP takeover in the senior chamber?
Shifting gears, the hosts go over the latest in the investigation into the death of UVA student Hannah Graham and the man charged in connection with her disappearance, Jesse Matthew.
The podcast wraps with a weather forecast. Seriously, snow this weekend?