Daniel Heifetz announces retirement from Heifetz Institute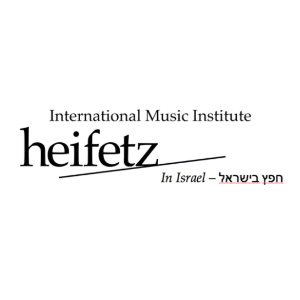 Daniel Heifetz has announced his decision to step aside as the Heifetz International Music Institute's full-time Artistic Director following the Institute's 23rd summer in 2019.
Heifetz will then continue his association indefinitely with the Institute as Artistic Director Emeritus.
Heifetz, a renowned violinist and educator, shared his decision to step back with the Institute's Board of Directors at a recent Board meeting. The Board has formed a committee to conduct a national and international search to identify Heifetz's successor, who will take over as the Institute's Artistic Director as of August 2019.
Heifetz launched the Institute that bears his name in 1996, basing it on the unique principle that personal and emotional communication in classical music performance can transform and enrich the lives of artists as well as audiences. Heifetz applied and systematized that principle into the creation of the Heifetz Performance & Communication Training method, a program that has spurred the Institute's growth into one of the most sought-after and prestigious classical music academies in the world.
"For 22 years, I have given my heart and soul to envision, create, lead, and protect the Heifetz International Music Institute," noted Heifetz. "In my belief that the vision and mission of the Institute were too important to revolve around a solo founding artist, I removed myself, many years ago, from all formal teaching and from performing in the public concerts at the summer Institute. I was convinced even then that this program must continue beyond me and move forward to inspire future generations of artists and audiences."
"At this time," continued Heifetz, "with the Institute enjoying international acclaim, record audiences, and strong leadership from its management and Board of Directors, I feel it is the perfect moment for me to announce publicly my intention to step aside as the Artistic Director of the Heifetz International Music Institute."
Heifetz Institute Board Chairman Gary Abramson said, "Words cannot express the gratitude we feel for the transformative impact that Daniel Heifetz has had on the next generation of classical musicians. Daniel has been one of the true visionaries in this field and has brought energy, excitement, and enormous creativity to the world of music. Daniel's successor will inherit an organization with a peerless reputation for excellence that was literally built "brick-by-brick" for two decades by Daniel and his wife Janne, an accomplishment for which we salute and thank them."
After stepping down from his full-time role, Heifetz will forge a new role as the Heifetz Institute's Artistic Director Emeritus.
"Stepping aside does not mean leaving the Institute," said Heifetz. "As long as I am able, I will always be a representative of the Heifetz Institute as an artist, ambassador, and colleague to our faculty and friends. My number one priority, and what has driven every decision throughout these 22 years, has been to make all my decisions in the framework of what is ultimately in the best interest of the present and future Institute. The Heifetz Institute Board of Directors has supported and seen the Institute through a birth and growth process that has been, at times, inspiring, exciting, difficult, painful, but ultimately successful.
"Now, with the professional leadership team of Ben and Jennifer Roe, the renewed commitment and dedication of both the long-serving and new members of the Institute's Board of Directors, the corporation of this organization is now in secure hands and poised for ultimate sustainability and exciting forward momentum. Janne and I are grateful for the magnificent support we've received over the years from our Board, our patrons, and our incredible faculty, excited for the future of the Heifetz Institute, and eager to explore the next phase of our lives."