Crystal Graham: At home in Minnesota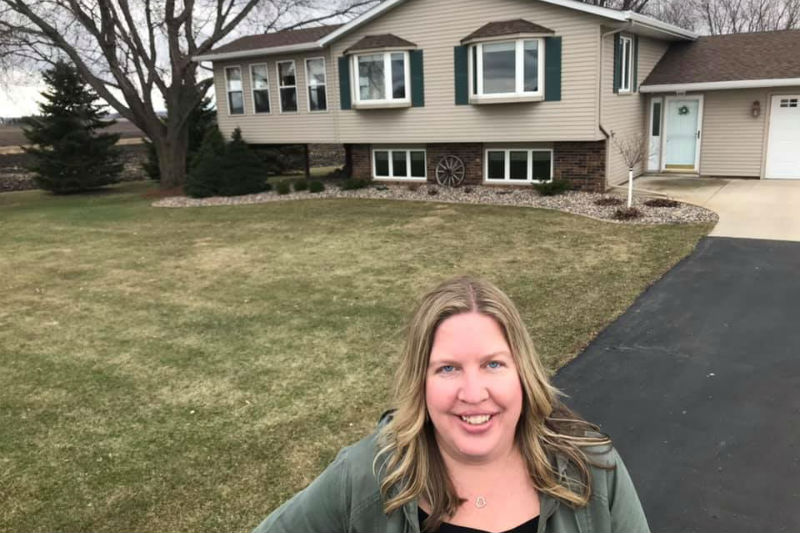 When Virginia basketball made the Final Four, and I found out it was in Minneapolis, I knew I had to convince my husband to take a flight to see the team in action.
The man who like his grandmother is terrified of heights – who took a plane on our honeymoon to Key West, and came back home via Greyhound bus. Because the plane was going to crash, so neither of us could be on it.
So the convincing part I knew wouldn't be easy. But Minnesota holds a special place in my heart.
I was born in Minnesota – about an hour south of Minneapolis – in Owatonna. We moved away in 1983 after my mom decided she had had enough of the cold and because she missed her mom a little too much. Mom was a Virginia girl and living next door to dad's parents and the bitter winters turned out to not be her cup of tea.
I returned to Minnesota a few times since we packed up the Scout for our trek to Virginia – in 1999, as a college graduation gift from my grandparents, in 2001, when my grandfather died suddenly, and the final time in 2009, when my grandmother died. My twin sister, Tina, died by suicide when we were 15 and never made it back.
I remember taking deep breaths in 2009 and taking in a little more of scenery knowing there would probably be no reason for me to ever come back to the Twin Cities. So I thought that trip was a formal goodbye to the place I was born.
But this was our chance. My husband Chris is a reporter who is also a UVA alum. He's watched UVA basketball since he was four years old. If they were going to the Final Four and potentially their first National Championship Game, then he needed to be there.
Things worked out and Chris convinced himself to fly again. He preflighted with two anxiety pills, a few hard ciders, and four shots of Fireball whiskey.
Virginia won the Final Four game against Auburn, so Chris was in a great mood to say the least.
The next day, we rented a car and drove the hour plus to Owatonna. We visited with my Aunt Kay and my now adult first cousins – Tony and Keith – and their families. We enjoyed Juicy Lucys (burgers stuffed with cheese that are Minneapolis staples), hashbrown potatoes, fruit, and rice krispie bars.
We caught up on life and I sat on the same back porch I had 10 years earlier when we ordered onion pizza from the Yellow Mushroom pizza place downtown and drank peppermint schnapps shots in honor of Grandma.
Aunt Kay had cleared her schedule and took me back to the family farm, the house my dad built, where Tina and I started our lives and we lived in for my first six years in life, to the hospital where I was born and even my elementary school. So many memories … from "cleaning" the downstairs bathroom when truthfully I'm sure we made a bigger mess than anything else. To memories of running next door to my grandparents' home or riding the horse they boarded on their property. They had a Minnesota farm with more than 100 acres of farmland, raised and butchered hogs and chickens, and grew popcorn.
It felt pretty amazing to be there again as an adult and take it all in. The farm house is no longer standing, but Grandpa's shop and the barns are all intact.
I knew Grandpa was smiling down from heaven. He always invited Chris to Minnesota and it just never happened before he died. He would be so happy to know that Chris did finally make the trip and got to take in all that Owatonna and Waseca had to offer. We didn't have time for ice fishing or anything of the sort but Chris literally had his feet down on Owatonna ground.
Back in Minneapolis, Virginia managed to win it all in an overtime thriller with Texas Tech at the U.S. Bank Stadium downtown. Chris was destined to be there. UVA was destined to win. I was destined to get to spend one last day in Owatonna.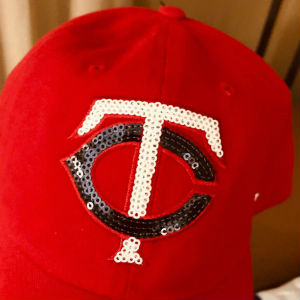 When we booked our flight, we had to stay an extra day, and our flight didn't leave until Wednesday.
So we spent our final day before departure at the Mall of America. As we browsed some of the fun Minnesota-themed stores, I found the perfect hat. The initials are TC. Twin Cities. And it says "twins" on the rim. Tina and Crystal. Minneapolis. Yep.
When we moved to Virginia, Tina and I told anyone who would listen that the Minnesota Twins baseball team were named after us … we were miracle babies on the front page of the paper since mom was told she could never have kids. People believed us. Of course, there was no truth to that but we were still Minnesota twins even if not the official ones.
Minnesota is where our lives started. When we left in 1983, we could have never predicted that Tina would die so young. I often wonder what our lives would have been if we had stayed in Minnesota. Would that have changed Christina's life somehow? I guess there is no way to know.
The TC hat was a gentle reminder that a little piece of Tina is always with me. Everywhere we go. But especially in Minnesota.
Column by Crystal Graham
Comments