Tamadoge Presale Begins Early Beta Sale At Discounted Price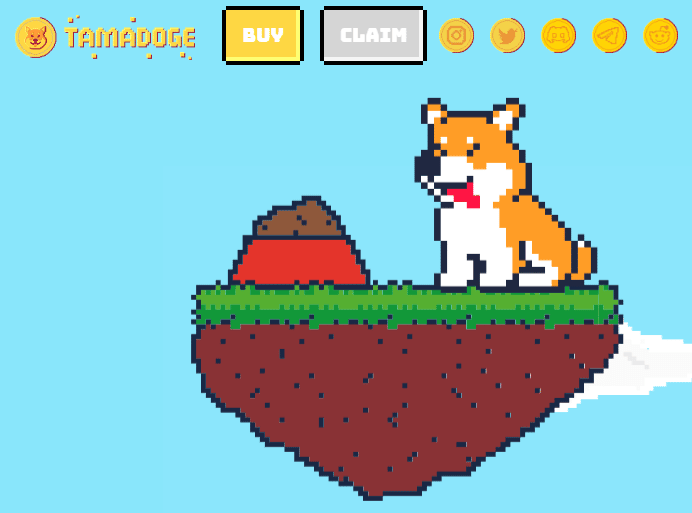 Tamadoge (TAMA) is now open for public sale at a discount on beta sale, until September 2 at buy.tamadoge.io, a meme coin and rewards token. At press time approximately 25,000 USDT has been raised.
The TAMA price is $0.01 during that time window then rises 25% for the remainder of the Tamadoge presale which runs until towards the end of 2022 – an exact end date is yet to be announced.
Early birds can buy Tamadoge using USDT – Tether – or Ethereum. There is also a fiat payment method to use a credit or debit card over Transak. A MetaMask or Trust Wallet can be connected and the TAMA tokens can be claimed using the 'Claim' button on the homepage after the conclusion of the presale.
What is Tamadoge?
The introduction on the Tamadoge.io homepage reads:
'Tamadoge is the newest entry into the Doge ecosystem, and its coming on the scene with a woof! Unlike its predecessors, Tamadoge is coming out of the gate barking, pushing the boundaries of the play-to-earn spcae in order to provide a game that people will be climbing over each other to use.

Tamadoge will give everyone the ability to mint the doge's they want to, and will allow users to breed, train and battle their Tamadoge NFTs to top the leaderboard every single month. Over time the play-to-earn opportunities will be expanding to include augmented reality experiences, allowing your NFT to play with its friends in the Tamaverse.

Tamadoge just the future of the Doge ecosystem, it's the future of the play-to-earn.'
The homepage also contains links to the .PDF whitepaper and full roadmap. 50% of the capped Tamadoge supply of 2 billion tokens is able to be purchased at presale.
The TAMA supply also is not inflationary like some meme coins including Dogecoin, which has an infinity supply that has increased 33% since its launch several years ago. A built-in token burn of 5% is also applied to Tamadoge store purchases, a store players use to feed, nurture and upgrade their Doge pet NFT.
The Tamadoge game will be available on a mobile app, the Tamadoge battle app and the project plan to build a virtual world or 'metaverse' – the Tamaverse – for players to do battle in for spots on the leaderboard and TAMA rewards.
TAMA runs on the Ethereum chain, an ERC-20 token and its first CEX listing has been confirmed for LBank exchange. TAMA will also be listed on Uniswap, a decentralized exchange. Crypto presales with early approved exchange listings have more room for growth.
The TAMA contract address is 0x12b6893cE26Ea6341919FE289212ef77e51688c8.
To import TAMA to a MetaMask wallet, use 18 decimals and token symbol TAMA. The Tamadoge contract has gone through a full Solid Proof audit and the Tamadoge team have been KYC verified by CoinSniper, which vets new crypto projects.