Crozet Toastmasters Club founder achieves 'Advanced Communicator' award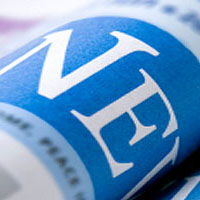 Christina Brown of Crozet has achieved the Toastmasters International Advanced Communicator Bronze award. The ACB is the first of three levels of recognition in Toastmasters' Advanced Communication Series. To earn the award, Brown completed two advanced communicator manuals, which required preparing and presenting a total of 10 speeches at the Crozet Toastmasters Club where she is a member.
To be eligible for the Advanced Communication Series, participants must be members of Toastmasters International and have received recognition as a Competent Communicator.
There are 15 manuals in the Advanced Communication Series, all designed to develop specific skills, such as "Communicating on Video," "Facilitating Discussion" and "Speeches by Management." Brown, who founded the Crozet Toastmasters Club in 2015, chose "Persuasive Speaking" and "Special Occasion Speeches" because each addressed types of speaking she wanted to work on.
"I wanted to improve my negotiation skills and business acumen," she said of "Persuasive Speaking." "I chose the 'Special Occasion' manual to be able to speak extemporarily at any occasion or when a comment or reply is required. Completing both these manuals exercised my creative skills and bolstered my confidence level. Both were fun and required some thinking and much preparation."
Toastmasters is a 94-year-old nonprofit organization with more than 16,400 clubs in 141 countries. The program teaches speaking and leadership skills through experience-based programs and participation in local clubs.
Brown has been a member since 2012, when she joined a club in Arlington.After relocating to Old Trail in Crozet, she discovered she missed having that "safe space" to practice public speaking.
"I decided to begin the Crozet Toastmasters Club in September 2015. Within nine months, the club was chartered with twenty-two members," she says. "It is growing and gaining new members all the time."
Brown is a firm believer in the Toastmasters formula, which emphasizes practice and feedback to hone speaking ability and build confidence.
"Toastmasters allows anyone interested in improving their leadership or presentation skills to work at their own pace and get instant feedback on how speeches are performed. The atmosphere is a friendly club feel and is encouraging to even the most reluctant of speakers," she says.
"Two speeches per meeting are allowed, but other roles performed by members also exercise their speaking skills. The roles obligate members to help others improve as well."
Members choose among Toastmasters International's various curricula to work on desired proficiencies such as building personal or professional relationships, the ability to lead meetings, and myriad forms of speechmaking, from humorous to informational. Leadership skills also are developed by filling roles in every meeting and holding club offices.
The Crozet Toastmasters Club is looking for new members and will hold a special Open House meeting at 6 p.m. Tuesday, June 5, in the large conference room at the Crozet Library at 2020 Library Ave. in Crozet. All are welcome. Contact Brown at (703) 965-6028 for more information.
The club's regular meetings are held from 6 to 7 p.m. every Tuesday in the Pickford-Chiles Fellowship Hall at Tabor Presbyterian Church on Tabor Avenue in Crozet. Visitors are always welcome to drop by and see what it's all about.
Information about Toastmasters International is available at toastmasters.org. To learn more about the Crozet club, visit crozet.toastmastersclubs.org, find it on Facebook at facebook.com/crozettoastmasters.
Comments