Council marks National Public Safety Telecommunications Week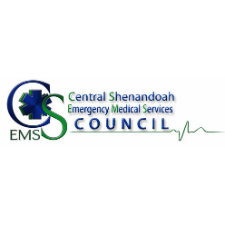 Central Shenandoah EMS Council salutes the 9-1-1 Public Safety Telecommunicators throughout our region who answer the call and save lives every day.
In 1991, Congress proclaimed the second full week of April (April 10-16) as the nationally recognized week of National Public Safety Telecommunicators Week recognizing the crucial role of public safety telecommunications personnel.
Sponsored by the Association of Public-Safety Communications Officials (APCO) International and celebrated annually, the week honors the thousands of men and women who respond to emergency calls, dispatch emergency professionals and equipment, and render life-saving assistance to the world's citizens. CSEMS wishes to honor and recognize the hard work and dedication exhibited by telecommunicators, including dispatchers and 911 call-takers.
As we celebrate this week of recognition, it has never been more apparent that 9-1-1 Public Safety Telecommunicators are a critical part of public safety—both now and in the future.
The dedicated actions of the telecommunicators in our regional Emergency Communications Centers (ECC) are consistently instrumental in saving lives. Additionally, many of our ECC's provide Emergency Medical Dispatch (EMD) and Emergency Fire Dispatch (EFD).
"911 is usually the first contact that someone has with public safety" said Chad Blosser, Executive Director of the Council. "When it is hectic outside, they remain calm in order to direct the right resources to the right location. Our public safety telecommunicators deserve a great deal of acknowledgement for their continued efforts. Without their commitment, police officers, firefighters and EMTs across region would not be able to perform their daily duties in a safe and effective manner" he continued.
911 telecommunicators are on duty 24 hours a day, every day of the year. They work all holidays and often miss special occasions with their families. This they do to help protect lives and property by receiving vital information and dispatching law enforcement officers, medical professionals, and fire personnel to provide direct assistance to the public.
As the first person on the scene of every crime, fire, and medical emergency, the 9-1-1 telecommunicator continues to be an invaluable resource. The critical role played by Public Safety Telecommunicators across the nation, and within our region is often underestimated and mostly underappreciated.
Some tips for calling in on an emergency:
Stay Calm. Take a deep breath and try not to get excited. It's important that the Public Safety Telecommunicator can understand what it is you are saying, so speak clearly and calmly.
Know the Location. Whether you are on the highway or at residence, you need to know where you are. At a residence, get the address. On the highway, pay attention to the mile markers and roads you are near. Knowing your actual location will save a great deal of time in getting you the help you need.
Let the telecommunicator guide the conversation. They know what information is important for the emergency responder. As they converse they are also entering the necessary information into a computer-aided records management system. It is important you are patient so they may gather accurate information.
Keep your eyes open. You may be asked to describe victims, suspects, vehicles, and other aspects of an accident or crime scene. When calling in accidents, it is important you mention if a lane of traffic is blocked, of if there is debris in the roadway.
Do not hang up the call until directed to do so by the call-taker.