Conservation agencies join effort to streamline process, increase officer safety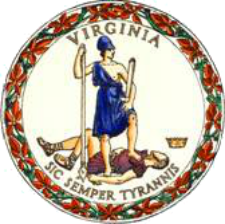 The Virginia Department of Game and Inland Fisheries and the Virginia Department of Conservation and Recreation have joined forces to improve officer safety for their respective law enforcement officers while improving the efficiency and functionality of their communications, records and mapping processes.
Beginning May 29, the DGIF will begin providing full law enforcement dispatch services to DCRs 100 fully sworn park rangers serving 37 Virginia State Parks. Dispatch will also support 63 Virginia Natural Area Preserves. DGIF currently provides these services to their nearly 200 fully sworn conservation police officers, and other agency employees, stationed across the entire Commonwealth.
In 2017, the DGIF communications center, which operates 24/7/365, handled nearly 45,000 calls for service for Virginia's conservation police.
Major Bryan Young, Assistant Chief of DGIF's Law Enforcement stated, "We are excited about this new opportunity to increase the safety of our conservation police officers and DCRs park rangers. Our law enforcement staffs have historically worked very well together on many joint projects, and there is no doubt that this will be no different. We look forward to continuing to work together to improve our efficiencies to better serve our constituents."
This will be the first time DCRs law enforcement staff will come under one dispatch umbrella. The move will ensure there are dedicated dispatchers managing all communications, monitoring the locations of officers, and handling all calls for law enforcement service for park rangers. This new joint operation will allow conservation police officers and park rangers to monitor each other's radio traffic to maximize officer response times to urgent and emergency situations.
"This is the way state government should work. DGIF and DCR serve similar areas. Now we are combining our efforts in a smart way. This joint operation will provide the best service to the citizens of the Commonwealth of Virginia and guests who visit Virginia State Parks and Natural Area Preserves," said Virginia State Parks Chief of Law Enforcement and Public Safety, Dave Summers. "Communication across all officers will be consistent, and it will increase officer safety. We are honored to be working with DGIF on this operation."
Both agencies have also selected a complete Zeurcher Suite software system for Computer Aided Dispatch (CAD) and records. The new system includes Zeurcher CAD, records, MobileCAD, mobile Records, Mapping and much more. This system was designed for agencies similar to DGIF and DCR where officers may need to contribute data or access related files. Employees of both agencies will have access to all types of information, including warrants, case files, calls for service data, and past summons and warning history, even though officers may work miles from the closest regional office. Officers can work more efficiently and respond to dispatch calls with full situational awareness, helping them keep the public and themselves safe.
DGIF Wildlife Crime Line: 1-800-237-5712 or WildCrime@dgif.virginia.gov
Comments