The metaverse provides a world of opportunities for several different digital applications. In the crypto world, there are many new projects that are looking to take advantage of the metaverse to provide users with a unique experience and investors with a huge opportunity for amazing returns on their assets.
Meta Masters Guild (MEMAG) is one of those new metaverse crypto projects, and it's taking the crypto world by storm right out of the gate. In just a few days' time, MEMAG has already raised more than $86,000 in its Presale Stage 1, which lasts for about another week. This makes now the best time to buy Meta Masters Guild before the price increases for Stage 2 of the presale.
Below are some of the main reasons why Meta Masters Guild is a must-buy metaverse crypto for 2023.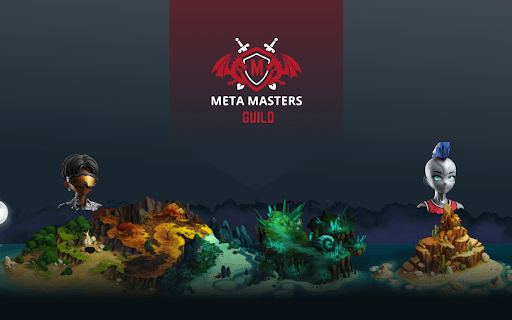 It's Revolutionizing P2E
Play-to-Earn (P2E) has long been a model that many crypto games have followed. Just like in traditional games, crypto gamers are able to achieve various things in the game and earn rewards when they do so. Unlike traditional games, though, users in the P2E environment are able to actually own whatever they earn — giving them real-world value outside of the ecosystem.
What Meta Masters Guild is doing is taking that concept one step further. They believe that the P2E model is fundamentally flawed, and so they are taking a new approach that they call Play AND Earn, or P&E. The idea here is that, too many times with P2E, gamers are incentivized to play the games just so they can earn money. The problem with that is the gamers never really fall in love with the games, which makes their interest in the environment short-lived. As a result, the value of the native token goes down instead of up, which goes against the initial principle of P2E in the first place.
With P&E, though, MEMAG is showing that it understands that, first and foremost, the games that they provide must be of high quality and fun. If people don't enjoy the games that they offer, then they're not likely to invest their time and money into them in the long run. As such, MEMAG is providing all players with a realistic way to be fairly compensated for the value that they're providing to the ecosystem, while also being given games that they really want to play.
This is why there's a long-term value to the $MEMAG token, and why investors believe that this P&E approach is revolutionary.
Own What You Earn
To the above point, players will truly own everything that they earn in the Meta Masters Guild metaverse. And the best part about it is all players can begin to play the games for free — without having to invest anything to get started. This brings on a huge base of gamers, who can immediately start earning the impressive rewards from the moment they play the game for the first time.
Throughout all the game titles on the platform, users will earn currency that are called Gems. Players are then given autonomy as to how they wish to use the currency. The Gems can be exchanged into $MEMAG tokens to stake in the ecosystem where they can earn more rewards; they can be used to purchase in-game NFTs; or they can be cashed out by exchanging them into other cryptocurrencies such as $ETH, the native currency of Ethereum.
The Meta Masters Store will also offer premium, playable in-game NFTs for players to purchase. They can hold these in their wallets, which they can connect to the game and use in the game. These give players more advanced characteristics and/or better in-game stats, which then increases the player's chance of winning games — and leading to a better shot to earn more Gems.
The fact that there is such an incentive to earn Gems in the first place, and then continue to invest to earn more Gems, is what separates Meta Masters Guild from a lot of other metaverse crypto games on the market. And it's why so many investors are taking notice and purchasing it so early on in the presale.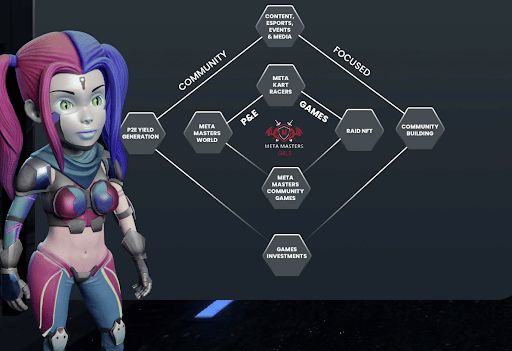 Seeking Input from Users
Meta Masters Guild will also constantly seek input from its user-base. Game developers can partner with MEMAG for early asset investments into their titles, giving them the opportunity to release their games into the ecosystem. 
High-performing players will also receive in-game assets. This will help to foster exciting, competitive esports scenes for their titles. There will also be giveaways and events for the most active and engaged users. Those who contribute to the community can win $MEMAG tokens, in-game tokens and other rewards.
The idea behind Meta Masters Guild is to incorporate the input from its users, who will then help to shape the future of the metaverse crypto. In this way, the developers are truly creating an inclusive, active and engaged audience of players, who are then much more incentivized and motivated to continue to invest in the project.
All of this circular investment in Meta Masters Guild is what makes it so valuable from a trader's perspective, and why it's a must-buy metaverse crypto for 2023.
Don't Miss Out on the Low Presale Price of Meta Masters Guild
Meta Masters Guild's future potential is undeniable. Just look at the reasons we have listed above, and it's clear that MEMAG is a must-buy metaverse crypto for 2023. Investors have already taken notice and taken action, pumping almost $90,000 into the project in just the first few days of the presale going live.
Stage 1 of the Presale is going on now, with a price of $0.01. That price is going to increase once the next Presale stage begins, which will happen in a week, at most. So, don't delay any further. Buy Meta Masters Guild before you miss out on the lowest presale price that will be available.