The crypto market faced a significant dip in 2022. By November 2022, the market fell by 70% compared to November 2021. But, experts think the crypto market can recover in 2023. The main reason is that upward price movement comes after every price dip. Also, Bitcoin's price, the leading sign of the condition in the crypto market, is on the rise, giving hope to investors that crypto will recover soon.
Experts are putting hope in new releases, thinking these can push the crypto market to new heights:
These five coins are shaking things in the crypto market, revolutionizing the industry and proving the crypto market is ready to rebound. All these are at presale, meaning you can get them at a lower price and enjoy great benefits once they hit exchanges and pump by 150x.
Here is more about them. 
5 cryptos that that the crypto recovery is on
Love Hate Inu is the meme coin with a lot of potential
With this Vote 2 Earn meme coin, users earn rewards when they vote in polls. Love Hate Inu is a community-oriented project where only community members vote in polls and hold the majority of tokens.
With Love Hate Inu, users get voting power in the blockchain system powered by the LHINU token with utility.
What makes Love Hate Inu unique?
Love Hate Inu provides a transparent system for voting.

This is the first voting platform capable of recording immutable results.

With Love Hate Inu, you can vote on the most crucial issues and mint memes of the results.

Love Hate Inu promotes healthy discussion.

The project provides a platform for people to join and express their opinions.
Why should you invest in Love Hate Inu?
You get the token with utility, which is disrupting the industry, predicted to grow to $5.69 billion by 2027.

You earn more coins when you invest in LHINU and vote in polls.

You become a member of the community that rewards your opinions.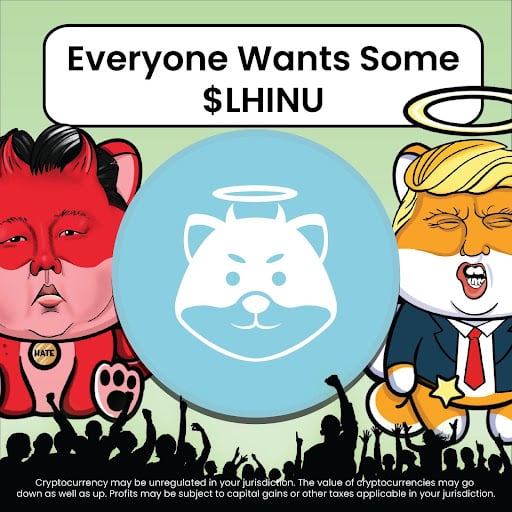 DeeLance redefines the world of freelancing
DeeLance is the first recruiting and freelancing platform built on Web3. The main goal is to bring freelancers and companies together to allow socialization and the purchase of property or NFT. 
Thanks to DeeLance, freelancers get paid almost immediately, thanks to the system that supports fast and secure transactions.
What makes DeeLance unique?
This is the first fully decentralized freelance network.

DeeLance tackles some of the most burning issues of the freelancing industry (lengthy payment circles, high commissions, etc.)

DeeLance builds a more open, safe, secure, and accessible freelancing platform globally.
What should you invest in DeeLance?
You are the owner of your work.

You get the lowest commission fee of only 2%.

You invest in the token with utility. With DLANCE, you can pay for gigs discounts, buy office, land, NFTs, premium features, advertisement, metaverse VIP experience & more.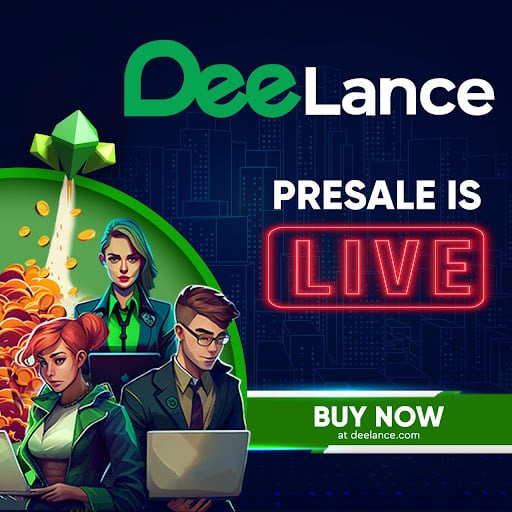 Metropoly is the best crypto for passive income
Metropoly is the newest crypto project that allows you to invest in real estate for as low as $100. Users can invest in real estate worldwide without complicated paperwork. The main goal of this project is to make real estate accessible to everyone since this is the most complicated market for most people. 
What makes Metropoly unique?
Metropoly disrupts the market, making real estate available to everyone.

Each NFT is backed up by real-life property, securing your income. 

Each estate NFT's value increases over time, increasing the revenue. 
Why should you invest in Metropoly?
Real estate is the best long-term investment opportunity.

You can diversify your investment portfolio.

You get a terrific source of passive income.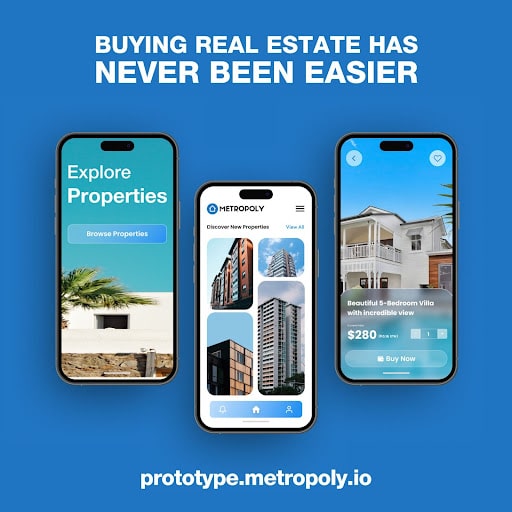 Ecoterra is the extraordinary eco-crypto
The newest eco-crypto, Ecoterra, allows users to earn while recycling. Moreover, the project connects product and recycling companies, easing access to recycled materials.
Individuals can earn tokens while scanning recycling, using renewable energy sources, and matching the products to brands in the database. Individuals earn tokens each time they recycle or scan the bill, and they can invest tokens into education and ecological initiatives or the purchase of eco-friendly items.
Companies, on the other hand, get valuable insights into customer recycling and purchasing habits. Product organizations can search for product material on the platform and pay with ECOTERRA tokens.
What makes Ecoterra unique?
The project tackles the burning problem of civilization with a completely sustainable ecosystem.

Ecoterra involves everyone – from individuals to companies and governments – to make the world greener.

The project helps increase recycling rates. 
Why should you invest in Ecoterra?
You help create a more sustainable future.

You can achieve all your sustainable goals.

Users can earn unlimited rewards by taking simple actions.

You have multiple earning options. 

You support meaningful and actionable projects.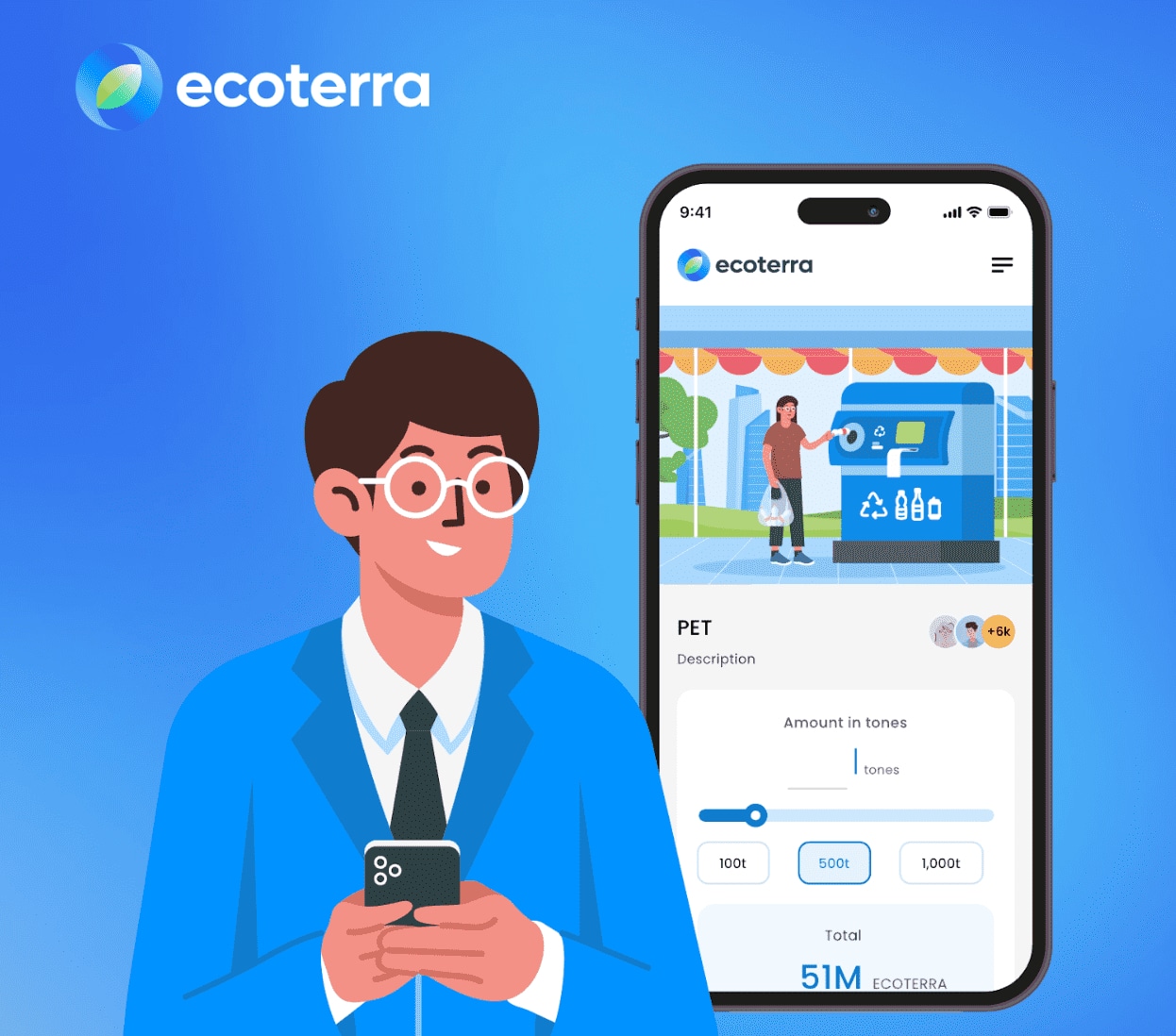 RobotEra is the P2E game with the most potential
RobotEra is the metaverse Play 2 Earn game set on the Taro planet. Players use robot-like NFTs to rebuild a world destroyed by war. The best thing about this project is that it allows players to create assets. Moreover, players can earn rewards by renting their assets, charging entrance fees, and more.
What makes RobotEra unique?
RobotEra is one of the rare projects which allows you to create your assets, including land.

The roadmap is based on community feedback. The roadmap will develop with the development of the ecosystem.

RobotEra offers you unlimited possibilities within the metaverse.

Players' experience is crucial for RobotEra. The image and sound effects in the game are immersive.
Why should you invest in RobotEra?
You have unlimited earning potential.

You invest in a project with a projected worth of $10 trillion by 2030.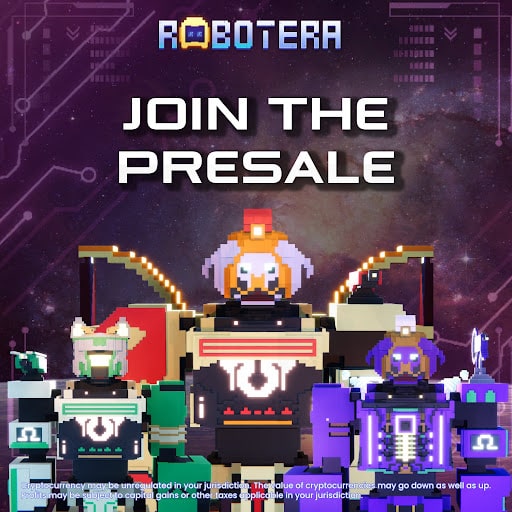 Final Words
Looking at the examples of Love Hate Inu, DeeLance, Metropoly, Ecoterra, and RobotEra, crypto is on a fast track to recovery. These five cryptos show a massive potential to grow in the upcoming months. All coins have a terrific future, great price predictions, and are a worthy investment.