As dozens of meme coins emerge yearly in the crypto market, only a handful manage to capture mainstream attention. For instance, Pepe coin (PEPE) stood out of the crowded landscape, quickly catching investors' attention. Without a presale event or utility in view, this frog-themed token became the talk of the town in May 2023 with a staggering 5,000% price surge within a fortnight.
However, a sudden twist unfolded in the Pepe ecosystem, as this meme coin experienced a drastic 20% price drop last week. During the late hours of Thursday, 24th of August 20023, the official Pepe team wallet transferred about 16 trillion PEPE tokens to various crypto exchanges, amounting to over $15 million. To further add to these dubious transactions, alterations were made to the wallet's configuration, thus lowering the confirmation threshold from five cryptographic signatures to just two.
This recent event shocked the Pepe community as they feared a potential rug pull. Further, it has prompted investors and traders to find the next meme coin with massive growth potential and a community-centric approach. Amidst the ongoing meme coin frenzy and PEPE crash, investors have found Sonik Coin to be a meme coin with a difference. Let's find out more about this meme coin in today's post.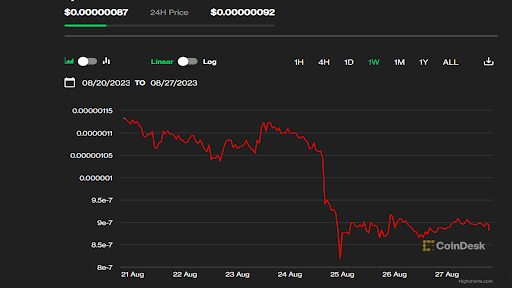 Sonik Coin (SONIK): The Sonic-Inspired Meme Coin Making Waves in the Crypto Space
With PEPE's price action crash, investors are keen to move on to the next meme coin capable of providing much-needed gain in the market. Interestingly, Sonik Coin is making waves as the latest entrant in the booming world of meme coins.
Drawing its inspiration from the iconic SEGA franchise and the fastest character, Sonic the Hedgehog, this meme coin quickly catches the attention of crypto enthusiasts and investors.
Aiming to differentiate itself from other meme coins, the Sonik coin has a unique twist by offering high APY staking. As such, Sonik Coin positions itself to replicate PEPE's success and even do better. Let's consider a few perks that this meme coin brings to the table that make it stand out.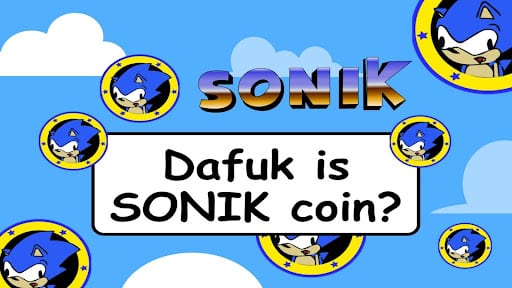 Sonik Coin Comes With Its Unique Spin of Utilities – Staking Protocol
The rise of meme coins, fueled by the allure of quick returns, has always taken the crypto world by storm. Sonik coin aims to provide massive profits while providing value-added utilities to sustain its long-term growth.
Unlike traditional cryptocurrencies, Sonik Coin introduces an intriguing staking mechanism to delight fans and investors. This innovative staking feature rewards token holders with attractive APY for staking their tokens. Interestingly, the meme project has allocated 40% of its total supply of native tokens to staking rewards, which will be distributed to stakers over four years.
With an estimated APY of 246% and enticing rewards per simulated block, Sonik Coin aims to attract holders seeking both potential gains and passive income.
Sonik Coin Features an Impressive and Robust Tokenomics
To add to its impressive utilities, Sonik Coin mints its native token, $SONIK, to achieve its goal in its community-centric ecosystem. Its total supply of about 2.99 billion SONIK tokens mimics the speed of light. Furthermore, the SONIK token allocation excites crypto communities as 50% is dedicated to its ongoing presale, 40% for staking rewards, and 10% for upcoming exchange liquidity. 
With its presale in full swing and offering a one-time discounted price of $0.000014, SONIK has raised over $600,000 within a short period of its launch and aims to achieve a hard cap of $2 million.
In addition, Sonik Coin's roadmap is marked by simplicity and achievable milestones. The project's future development includes developing a staking protocol, creating community engagement, and fostering marketing of its token to boost its token price. As Sonik coin's presale event nears its climax, its attention will transition to top-tier crypto exchanges, offering investors good investment yields and new avenues for participation.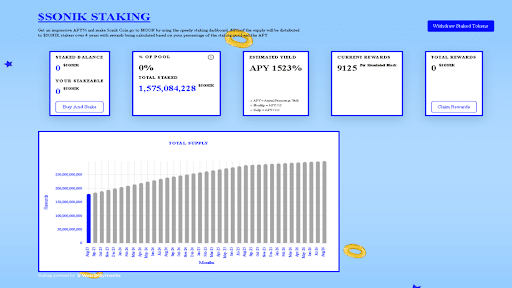 Conclusion: Take Advantage of Sonik Coin's Early Investment Opportunity
With PEPE's recent crash, investors search for better investment opportunities to circumvent their losses. Thankfully, Sonik Coin emerges as a promising contender in the meme coin landscape, drawing inspiration from the beloved Sonic franchise. With a solid presale showing, a vibrant community, and innovative utilities, this meme coin aims to carve out its niche in the crypto space.
As Sonik coin continues to gain popularity and showcase its utility, investors and enthusiasts are actively accumulating its token, poised to become the next big sensation. So take your positions with this new meme coin and enjoy massive investment returns before the end of the year.