In this article, we will see what analysts forecast for the top-tier cryptos: Bitcoin (BTC), Ethereum (ETH), and Ripple (XRP).
The future is relatively bright and green for those coins, but as always, nothing is guaranteed in the crypto world. Therefore, always take it with a grain of salt.

Besides the top-tier cryptos, there's always a group of relatively new coins that could bring massive profits and returns if you invest in them at the right time. As a result, regardless of their lesser popularity, many investors still choose them because of their huge potential.
So, the next time you make a list of coins for investment, do not forget to include Aidoge ($AI), Spongebob Token ($SPONGE), Copium ($COPIUM), Tamadoge ( $TAMA), and Floki Inu ($FLOKI).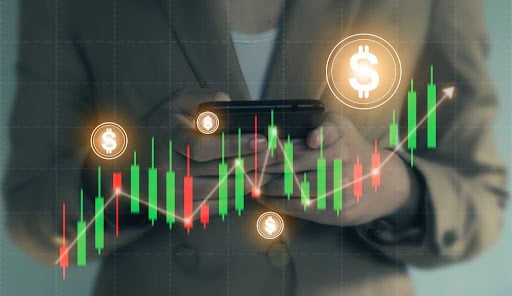 Bitcoin (BTC) Price Prediction – Will BTC Rise Again?
Bitcoin has lost around 65% of its market value in 2022. As a result, people tend to wonder "Will Bitcoin ever rise again in 2023"? Or, will it crash just like in 2022?
Bitcoin is trading in a very close range, around $26,250. However, a very slight recovery was visible in Bitcoin due to encouraging macroeconomic conditions witnessed in the U.S.
Crypto experts claim that, if Bitcoin manages to stick to its resistance level of $26,000, then it might likely touch the level of $30,000 again soon.
Some experts are bullish on Bitcoin because in 2024, it is expected to be Bitcoin's halving event. In addition, this halving event occurs every four years in which Bitcoin's rewards to its miners are generally cut in half.
In fact, this event is generally considered positive for BTC's price, as halving is beneficial for contracting supply.

    Bitcoin Price Graph
Ethereum (ETH) Price Prediction – Could ETH's price surge above $2800?
Ethereum (ETH) has outperformed BTC during the past four weeks, even though its price has fallen.
The analytics suggest that ETH will continue to perform better than BTC, reaching highs not seen since 2018.
It is anticipated that the price will continue to trade within a narrow range, hovering around $2200.
In the second half of 2023, consistent higher highs and higher lows are expected, too. By the end of Q3, the market is forecasted to be bullish, making the ETH price surge above $2800, and it may even reach the milestone of $3000.

   Ethereum Price Graph
Ripple (XRP) Price Prediction
XRP has outperformed BTC and ETH in May 2023 so far and has delivered a 10% growth in the last three weeks.
Despite the recent 10% pump, most crypto investors are holding profits of only 2%. In addition, the historical trading pattern suggests they will likely hold out for 7% gains.
As a result, XRP could potentially reach $0.05 before significant resistance. 

  Ripple Price Graph
Buy These New Meme Coins for Huge Gains
This is a list of the most profitable new meme coins that you should give a go if you are aiming for a quick profit, especially if you have zero knowledge about crypto investments.
AiDoge.com ($AI)
AiDoge.com is a meme coin project that aims to be more like the ETH of meme coins. 
It is a powerful AI-powered tool that lets creators generate memes with text-based prompts.
$AI is the native token of AiDoge that is used to purchase credits for generating memes. Additionally,  users are allowed to create engaging memes based on current crypto industry events in real-time.
It offers a 'meme feed' option which is a fantastic way for creators to gain exposure, and the platform rewards the best-performing creators with $AI tokens.
Important reminder about this meme coin is that the presale discount ended but, you can buy $AI now at launch price.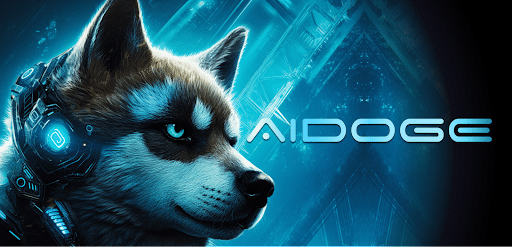 Spongebob token ($SPONGE)
$SPONGE is a meme coin that held an explosive launch earlier in May and jumped more than 3,000%.
One of the things that make $SPONGE stand out from other meme coins is that it's available on a number of major centralized exchanges, such as Gate.io, MEXC, LBank, Poloniex, CoinW, and more.
However, it has fallen by 87% since then. With this in mind, there's a lot to improve before trying to retake its all-time high.
One of the promising indicators is that $SPONGE has established a strong presence and engagement across many social media channels.

$COPIUM
$COPIUM is the newest meme coin in the crypto market which was released on May 18 on Uniswap.
It was built and meant to be a joke, clearly making fun of crypto investors who lose control and can't cope with their losses.
In general, $COPIUM works as an embodiment of the true spirit of the internet by finely combining resilience, laughter in a digital currency that could bring considerable gains in the near future for investors.
The $COPIUM pre-sale is an invite-only event allowing only early supporters to secure tokens before the official launch. To increase your chances of being invited, you should actively engage and support them on Twitter and Telegram.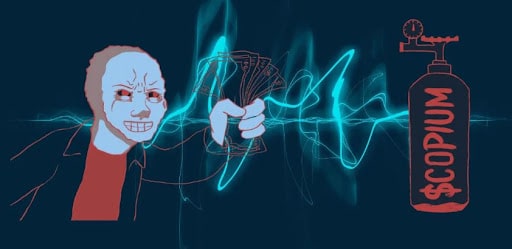 Tamadoge ($TAMA)
Tamadoge is a P2E game that rewards players with its native token ($TAMA). 
This play-to-earn crypto project gained huge attention after raising $19 million in a successful presale, pumping by almost 2,000% upon listing on exchanges.
Tamadoge offers a variety of play-to-earn games, freebies, and NFT ownership which makes it stand out from other meme coins.
While $TAMA's price has fallen recently, it's still expected to rise as they push new games and market conditions improve.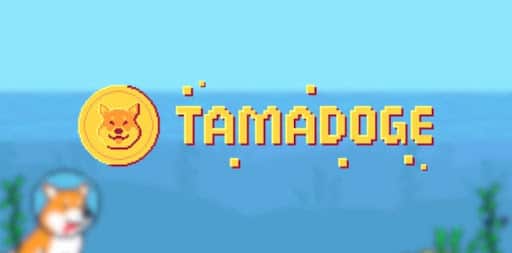 Floki Inu ($FLOKI)
Floki Inu has gained immense popularity as a meme-based cryptocurrency.
Floki Inu is based on its native token ($FLOKI), which is a multi-chain token that works on both the Ethereum and Binance Smart Chain blockchains.
In addition, its native token can be bridged between its blockchains, which allows all holders to use each blockchain for storing and transactions.
This dog-based coin is based on its three pillars:
meme status

utility

and charitability.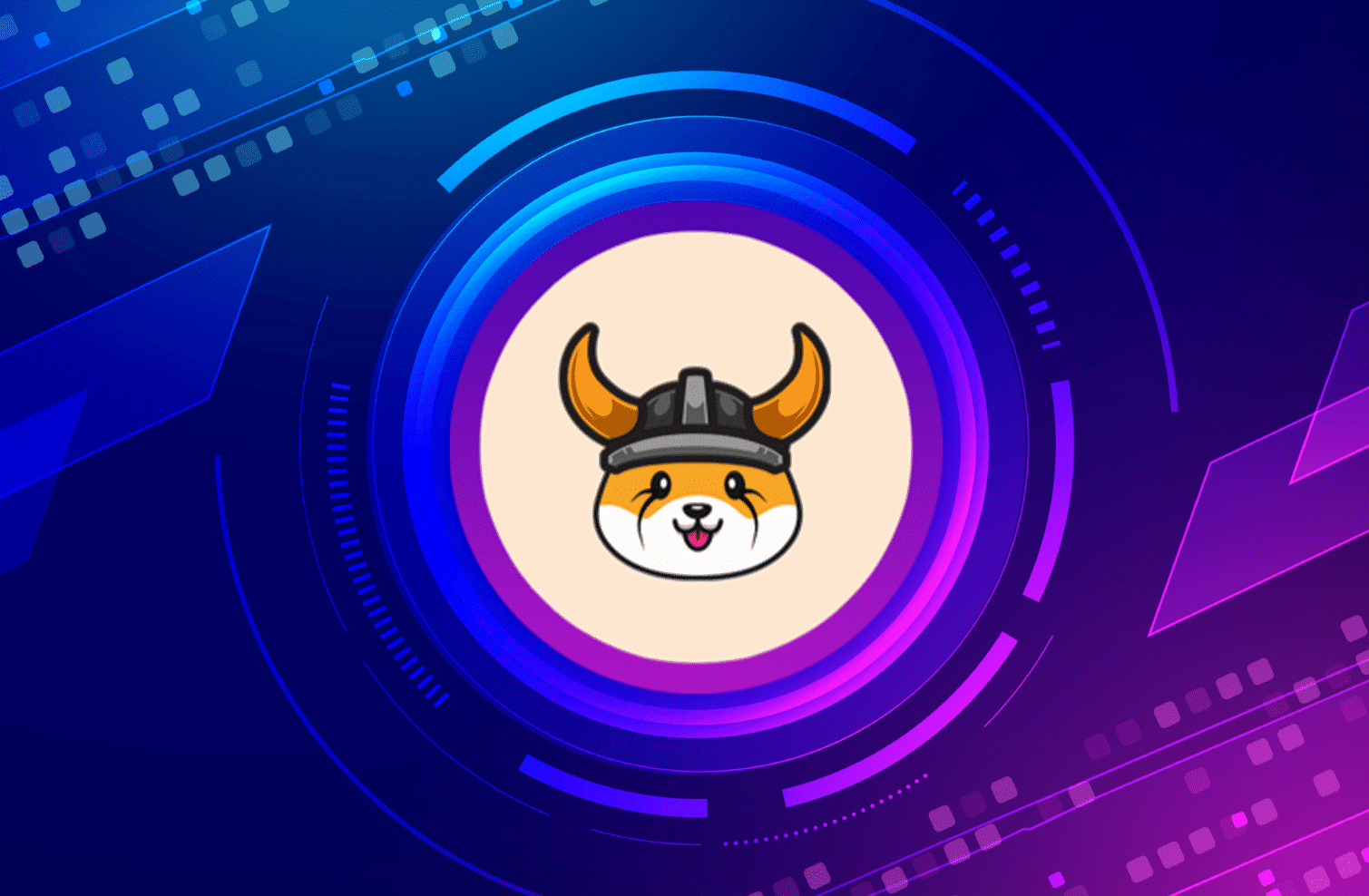 Conclusion
The future of these top-tier cryptos is fairly unpredictable even though investors truly believe that they could potentially reach their new all-time highs soon.
On the other hand, for those who are less risky players, there's always a list of coins that bring profit and returns in no time. They begin off as totally unknown and unpopular crypto projects, most of them even as a joke and meme, but then later their price skyrocket in a matter of hours or days.

If you don't want to miss the chance of participating in those projects, then make sure to grab your $AI, $SPONGE, $COPIUM, $LHINU and $TAMA tokens fast.