Toncoin (TON) launched just over a year ago but has been one of the most consistent cryptos since its listings began. It has always managed to stay above its launch price thanks to exciting innovative activity within its ecosystem. 
Earlier this month, Toncoin raised an eight-figure investment from MEXC Ventures to help make Telegram a Web3 super-app. Toncoin is already directly accessible via the Telegram app, which gives it a huge target audience, but now they are looking to expand even further. 
In more recent news, a Guinness world record attempt has been announced, which we will get into later, but as you can see, the network is always striving to innovate. It is not the only crypto currently catching eyes, however. Bitcoin Minetrix (BTCMTX) is a new Bitcoin alternative that is having a very successful presale, and investors are starting to sit up and take notice of its game-changing way of mining Bitcoin.
Let's get into what gives this project a chance at achieving massive gains.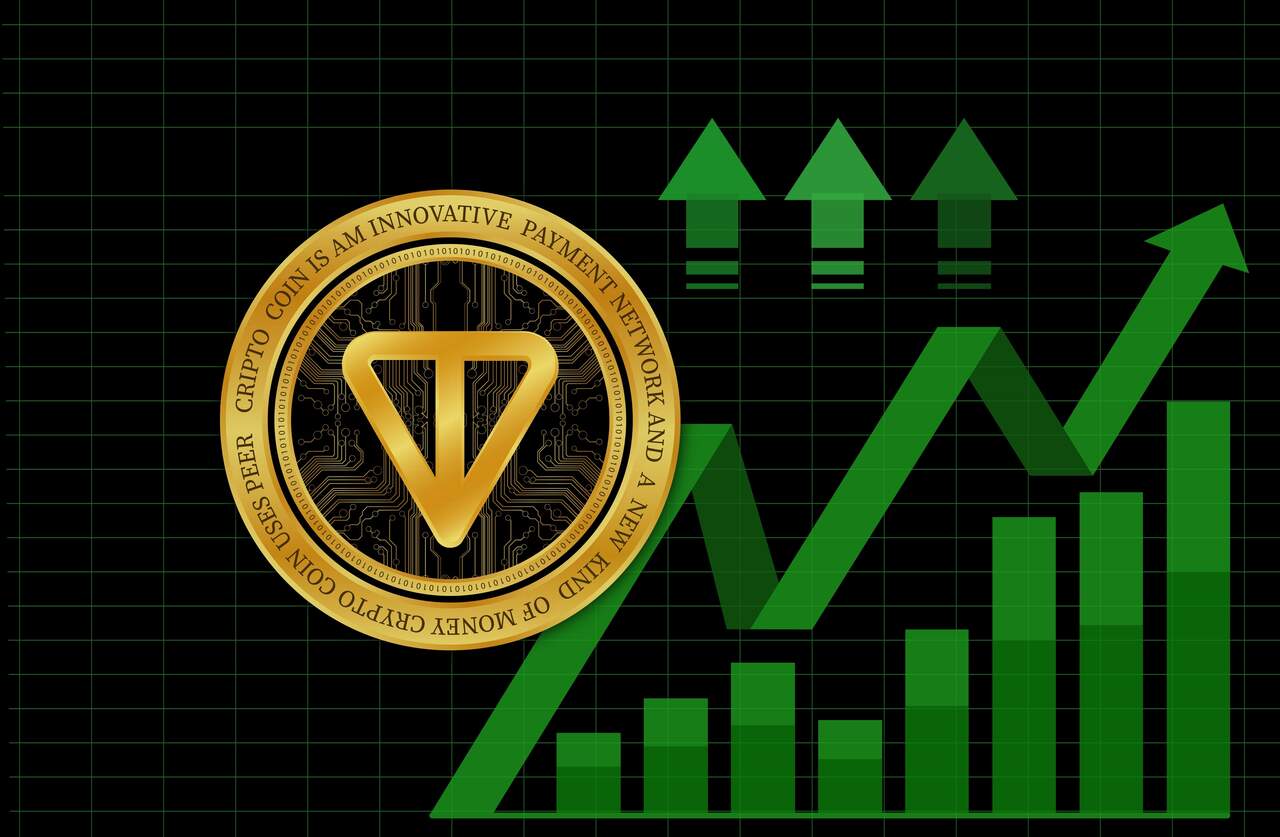 Bitcoin Minetrix- The future of cloud mining is here, and it can't come quickly enough
The Bitcoin Minetrix (BTCMTX) presale has already raised over $2 million despite only being a few weeks old. Stage two has just begun, but momentum is now really starting to pick up as more and more investors hear what the project will do for the mining industry. $2,317,000 is the point of the next price increase, so any readers interested in investing should act fast.
Let's now get into why so many investors are flocking to the presale. The Bitcoin mining industry is having a lot of issues as it has gotten away from the very ethos of crypto; decentralization. Bitcoin has grown so much that now to mine it, you need data centers full of mining equipment and lots of technical know-how. This, of course, reduces mining capabilities to just the elite.
Bitcoin Mintrix has a counter to this, and it's a combination of staking and cloud mining. Let's first look at the staking part. As with all good new projects lately, Bitcoin Minetrix has included staking as a crucial part of its project. Staking helps both the project and inventors, and the former gets an extra layer of security that helps underpin it, while the latter gains a chance at a passive income.
That passive income could be quite chunky, as well as the APY currently stands at a whopping 342%. The staking part of Bitcoin Minetrix works just like any other project, except there is an additional option for investors. The first two remain the same, investors are in full control and can unstake and sell, or sit on the tokens and earn a passive income. The third option has to do with cloud mining and helps solve the problem it currently faces.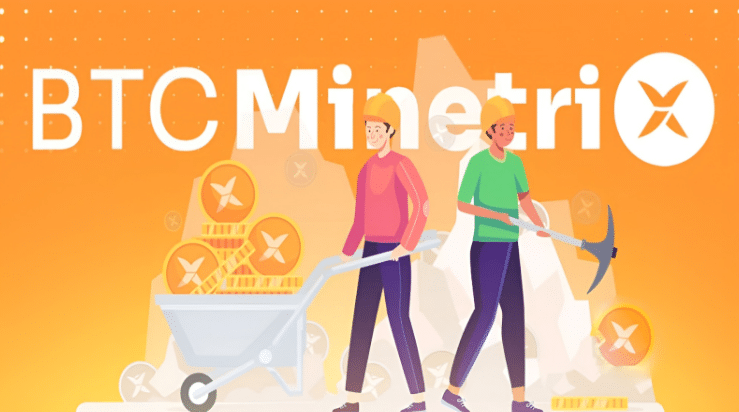 Bitcoin Minetrix's solution to cloud mining could open up Bitcoin mining to the masses
Cloud mining was supposed to be the original solution to the Bitcoin mining problem. The idea behind it is any investor can mine, all they do is enter into a cash contract with a data center, and then they lease the ability to mine to the customer. They then receive their mining yield minus the cost of energy and maintenance.
The problem is the leasing companies became too greedy and the deposit fees started growing, as well as other hidden costs such as taking a percentage of the investor's yield. Unfortunately, the cloud mining business is plentiful with scammers too. They draw miners in by initially providing good returns but then hike up their prices and make it more difficult for the renters to withdraw any of their yield.
Bitcoin Minetrix believes that by adding staking to cloud mining, they can protect the investor, and once again, mining can be decentralized. While not every reader will want to mine, they should take into account how revolutionary this project can be. The everyday crypto investor will now be able to mine for cheaper than ever without any risk of being scammed or hidden fees. This could attract huge numbers to the project giving it a chance for huge gains.
The Bitcoin Minetrix process is called stake-to-mine. We mentioned above that there is a third option for those who stake their BTCMTX, which is to exchange the coins for mining credits. These mining credits are non-transferable, secondary ERC-20 tokens that act as investors' tickets to cloud mining. The tokens can only be burnt in exchange for mining time or a share of the yield.
This way, the investor is always in control, and there is no fear of the price being hiked up at a later date or any issue with potential scammers. Cloud mining is also a more environmental way to mine, meaning Bitcoin Minetrix is also an eco token. There is so much going on for this project we think 100x gains are well within its parameters.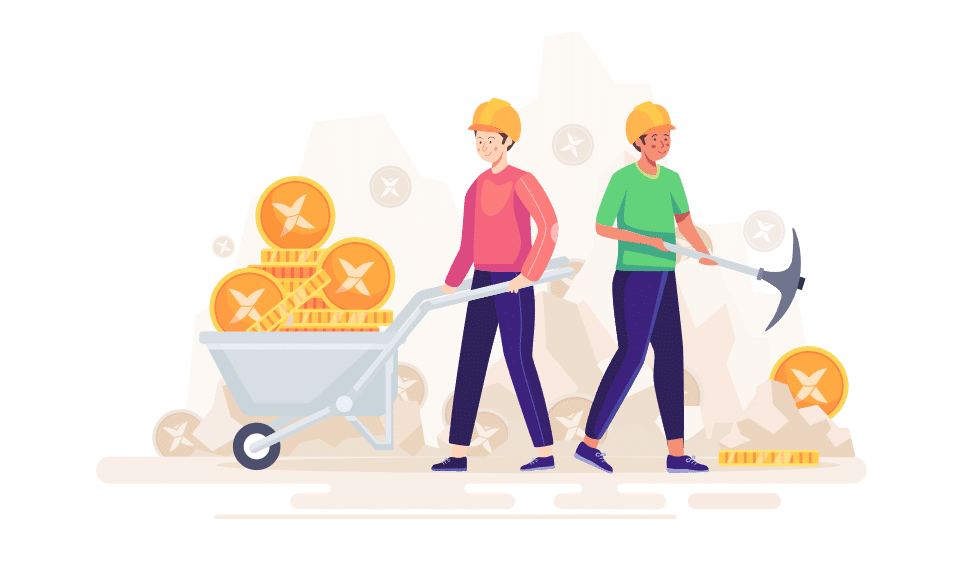 Toncoin aiming for a Guinness world record that will impress investors
Above is the 7-day performance chart for Toncoin (TON). As you can see, it has been a good week for the network, especially the last couple of days. As we mentioned above, Toncoin is always looking at innovative ways to develop, which investors appreciate. The latest is a Guinness world record attempt which will take place on the 31st of October.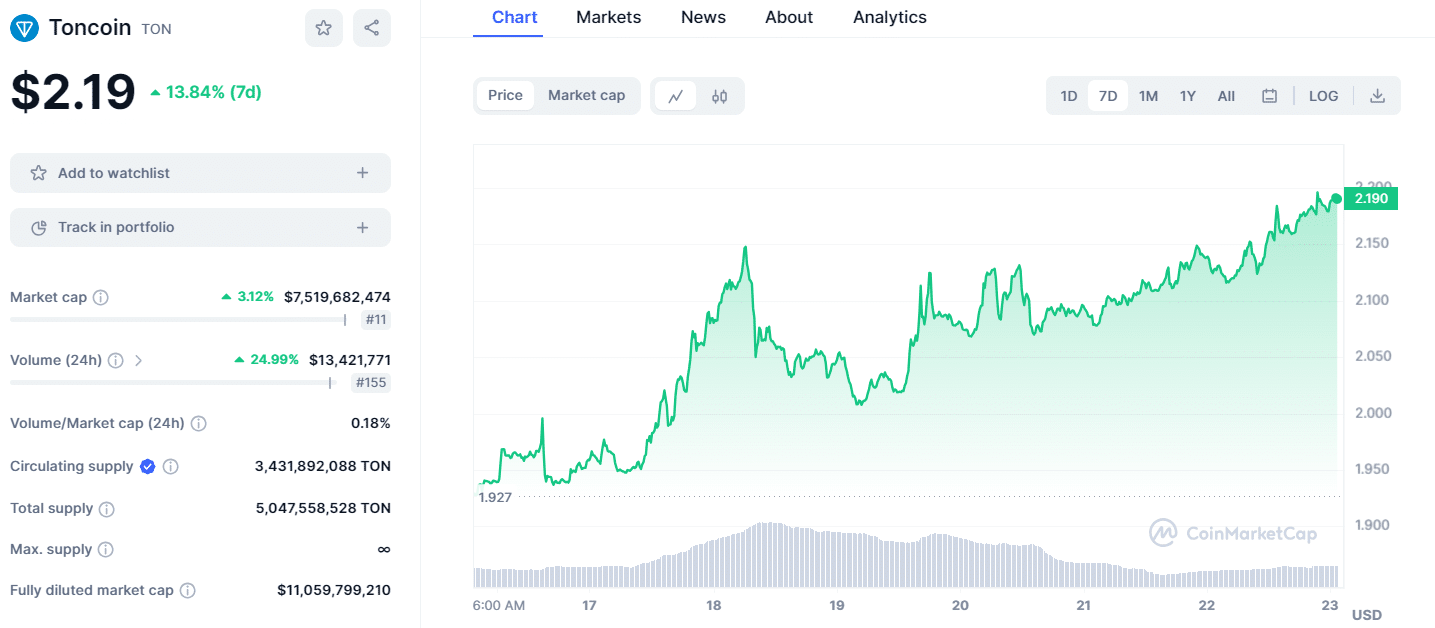 The record attempt that the network is attempting is to be the 'world's fastest blockchain'. Since its launch just over a year ago, Toncoin has seen huge growth going from 170,000 to an impressive 3.5 million addresses. Despite this massive growth, the network has also kept its integrity with no major network disruptions.
The record attempt will test the network's reliability, scalability, and speed. This a big gamble by Toncoin, but if it pays off, it will show investors how strong the project is and this will inevitably cause another price pump. 
Conclusion
So, as you can see from the above article, both Bitcoin Minetrix and Toncoin look like they could have bright days ahead. While both are good investments, Bitcoin Minetrix leads the way thanks to its much lower price and market cap. Its newness means it has limitless growth potential, and considering it could revolutionize the mining market, we see only big gains in-store.