Toncoin (TON) managed to hold steady at $2 after its unexpected surge in September brought it to a year high of $2.53. Although the surge failed to reach TON's all-time high, it is still a huge achievement, which saw it hit $6.7 billion in market cap.
Some experts were skeptical about the Toncoin's ability to hold this level long-term, but two months have passed, and there are no indications that it is going below the $2 threshold. The TON's success prompted investors to start looking for the next penny crypto poised to reach $1 next, and there are three obvious suspects. 
Bitcoin Minetrix (BTCMTX), Meme Kombat (MK), and TG. Casino (TGC) represent a new generation of cryptos and are making massive waves in their respective niches. Many analysts predict that their status as penny cryptos won't last long and that as soon as they start appearing on crypto exchanges, their price will hit the magic $1 milestone.
Toncoin Holds Steady at $2 Since September Surge
Although Toncoin's surge caught many investors napping, those in the know weren't really surprised. The token has been acting steady for the entire 2023, apart from the short dip in August when it fell to $1.2. But even that didn't last long as it rebounded above $2 in a matter of weeks.
The Toncoin's performance is quite impressive, even taking into account the overall bullish market sentiment. Even more impressive is the fact that the token holds steady despite the volatility that surrounds it. This raises hope that other penny cryptos, like Bitcoin Minetrix, Meme Kombat, and TG. Casino can emulate its success and hit $1 soon.
Bitcoin Minetrix Poised to Reach $1
Bitcoin Minetrix is an innovative cloud mining platform that aims to offer a superior solution to Bitcoin mining and solve the major problems that have been plaguing it since the beginning. Mining has been facing heavy criticism over power consumption and equipment price, both slowly driving independent miners out of the business. The market is currently largely controlled by an oligopoly of several large mining companies, wasting massive amounts of energy and driving the prices of mining rigs through the roof.
Bitcoin Minetrix offers a simple, but elegant solution to both problems through the Stake2Mine mechanism. BTCMTX holders can stake their tokens to earn rewards in non-tradeable ERC-20 tokens, which can be exchanged for mining credits. Introducing these tokens ensures security for the investors and makes sure that they can't be misused. Powered by Ethereum smart contracts, this approach offers full transparency and completely bypasses shady mining companies.
With full transparency, the process is a major upgrade over the existing practice of buying mining time from shady companies. This way, users know what is going on with their tokens at every step of the way.
To make things even more appealing, the app offers an amazing 315% APY, far higher than the industry standard. This makes it one of the most profitable staking options on the market and ensures that the holders will receive more than enough mining credits for Bitcoin mining.
Currently in presale, BTCMTX has raised over $2.2 million in just a few weeks. Rapidly approaching the next stage, the token is shaping up to be one of the biggest surprises of the year and investors are flocking to it. With its hard cap goal in sight, BTCMTX is gearing up for its first listings on crypto exchanges, at which point it can be reasonably expected to hit $1 before the end of the year. This makes it one of the hottest tickets on the market at the moment.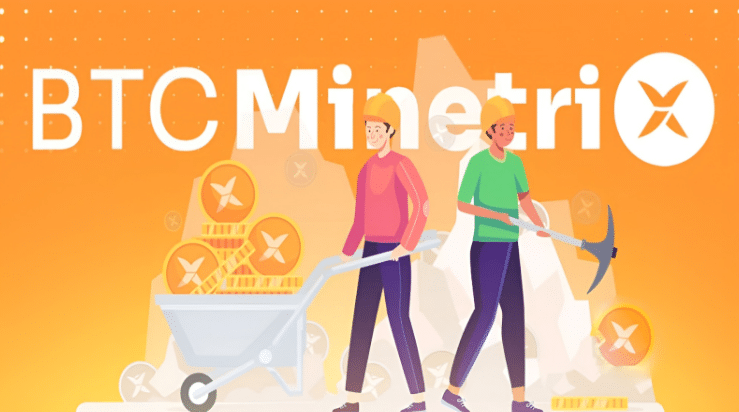 Buy the Bitcoin Minetrix Token Now
Meme Kombat Combines the Power of Meme Coin and a Lucrative Earning Opportunity
Meme coins have made a huge comeback this year, with tokens like Pepe Coin creating a new batch of crypto millionaires overnight. Meme Kombat plans on continuing the streak by adding something meme coins usually lack – a chance to create a side income stream through Play2Earn (P2E) mechanics.
Meme Kombat is a gaming app featuring fights between popular memes. Every meme has unique abilities that set it apart from other fighters, allowing for an engaging gameplay. In Season 1 the game will offer 11 memes based on popular meme coins: Floki, Pepe, Pepe 2, Shiba, Sponge, Wojack, Doge, Baby Doge, Milady, Kishu, and Mong. More memes will be available in Season 2, coming in 2024.
The P2E element of the game consists of wagering, with players placing bets on the outcome of battles. The app provides several types of wagers, including Player vs Player (PvP), Player vs Game (PvGame), direct betting, and side action betting. With such a variety of betting options, it is easy for every player to find the one that suits them the best.
The platform also offers a passive income stream with a lucrative staking option. With an APY of 112%, staking can be very profitable, incentivizing holders to hold on to their tokens long-term, and creating a huge demand for MK tokens.
At the moment, you can buy MK for $0.1667 on presale, but that won't last long. With $750,000 raised so far, the presale is rapidly drawing to an end. Once the token starts appearing on crypto exchanges, most experts agree that it is a prime candidate for hitting $1, creating a huge ROI for early investors. You can be one of them if you hurry up and buy it before it hits the open market.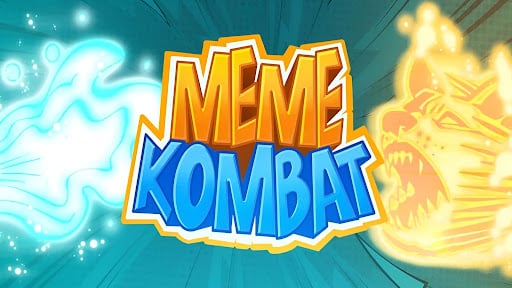 TG. Casino Is a GambleFi Rising Star
Online gambling is one of the fastest-growing online industries and TG. Casino is perfectly poised to take advantage of its rising popularity. The app is integrated with Telegram, one of the world's largest messaging services. That allows it to skip the biggest hurdle new online casinos face, attracting players. With millions of users already present, it will only take one click to access the casino and enjoy all the games it has to offer. While this crypto casino also offers a profitable staking option, using a share of the profits to fund staking rewards.
The Telegram casino is an idea that seems very appealing to investors, judging by the success TGC presale is having. With more than $1.4 million raised so far, it is one of the most successful presales we have seen in this quarter. The presale is more than halfway to its hard cap goal, after which TGC will hit the crypto exchanges and hopefully make a run for the $1 goal line.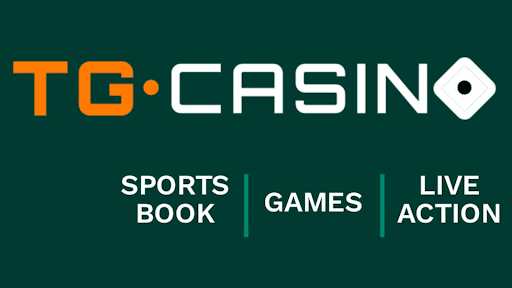 Conclusion
The success of Toncoin has caused investors to pay attention to emerging tokens trying to determine which of the penny cryptos will hit $1 next. So far, the trio of Bitcoin Minetrix (BTCMTX), Meme Kombat (MK), and TG. Casino (TGC) shows the most promise, as demonstrated by their successful presales. Investors who manage to beat the clock and get in on the ground floor of these projects stand to make a bundle once they hit the open market.