Toncoin (TON) has been leading the market in performance, making 50% gains and becoming a top ten cryptocurrency by market capitalization.
Founded as Telegram Open Network, TON was the native token for the popular messaging app Telegram. However, after a lawsuit filed by the US Securities and Exchange Commission (SEC) against the app, Telegram was forced to abandon the token and turn it over to the community, which now runs it as an open-source project.
Despite the formally severed ties, TON and Telegram continued close cooperation, resulting in the TON wallet being integrated into the app. The news sparked a spike in TON's value, making it one of the best-performing cryptos this week. Those who missed out on TON's massive growth will be glad to hear that another batch of tokens is getting ready to explode.
Wall Street Memes (WSM), Bitcoin BSC (BTCBSC), and Launchpad XYZ are prime suspects for some serious gains in the near future. Investors willing to go heavy in these tokens will be perfectly set to benefit from the huge ROI they will provide.
TON's Success Sparks FOMO For Investors Who Missed Its Surge
On 14 September 2023, Pavel Durov, Telegram's founder and CEO, made the following announcement on Telegram:
"Starting this November, TON Wallet will be included in the settings and attachment menus for all our users outside the US and some other countries (if you added @wallet and have the latest version of Telegram, you can already see the wallet option in the menus). This step will allow developers to enable hundreds of new valuable features – similar to those pioneered on Fragment. TON Wallet, a third-party mini-app inside Telegram, will introduce a whole new dimension of Web 3.0 to hundreds of millions of Telegram users."
The announcement sparked a surge in TON's price, leading to it displacing Dogecoin from the top ten cryptocurrencies by market cap. With a total market value of over $8.5 billion, TON left established crypto projects like Solana, Tron, Polygon, and Litecoin behind it.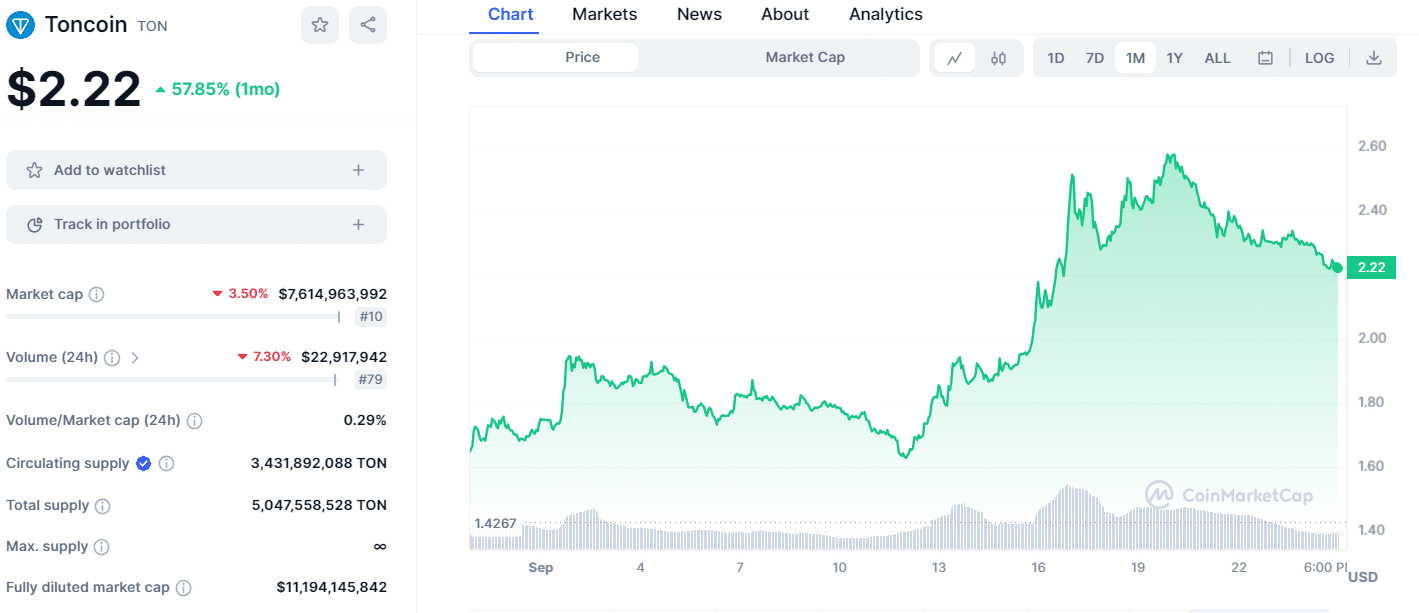 With the TON wallet firmly integrated into the Telegram app, the future of this token seems secure. Some TON price predictions state that it could easily reach a price of $3 by the end of the year. Considering that TON gained 87% in the last 30 days, that seems like an achievable target.
TON's sudden surge has left many investors scratching their heads, wondering whether they should invest in it or have they missed the opportunity to make a decent ROI. Fortunately, there are several other tokens that promise even bigger gains in 2023. BTCBSC, WSM, and LPX are three such coins that could explode by the end of the year.  
Wall Street Memes – The Biggest Meme Coin Presale of the Year
Wall Street Memes is among the most promising tokens on the market. The popular meme coin has raised more than $25 million in presale and is getting ready for its debut on an undisclosed Tier 1 crypto exchange in the coming days.
Most analysts agree that WSM is the next big meme coin, threatening to outperform even the likes of Dogecoin, Shiba Inu, and Pepe Coin. Based on a huge community gathered around r/wallstreetbets, Wall Street Memes carries the torch of the fight this popular subreddit started against the Wall Street establishment. The epic struggle over the GameStop short squeeze revealed the corruption in the stock market for everyone to see and WSM is the symbol of resistance for those determined to fight against it.
With the first listing fast approaching, early investors in WSM have a lot of reasons to be happy. With some analysts claiming that the token can go as high as 100x gains in the immediate future, their ROI will be through the roof. Fortunately, there is still time to catch this lucrative token on the ground floor and enjoy the massive windfall.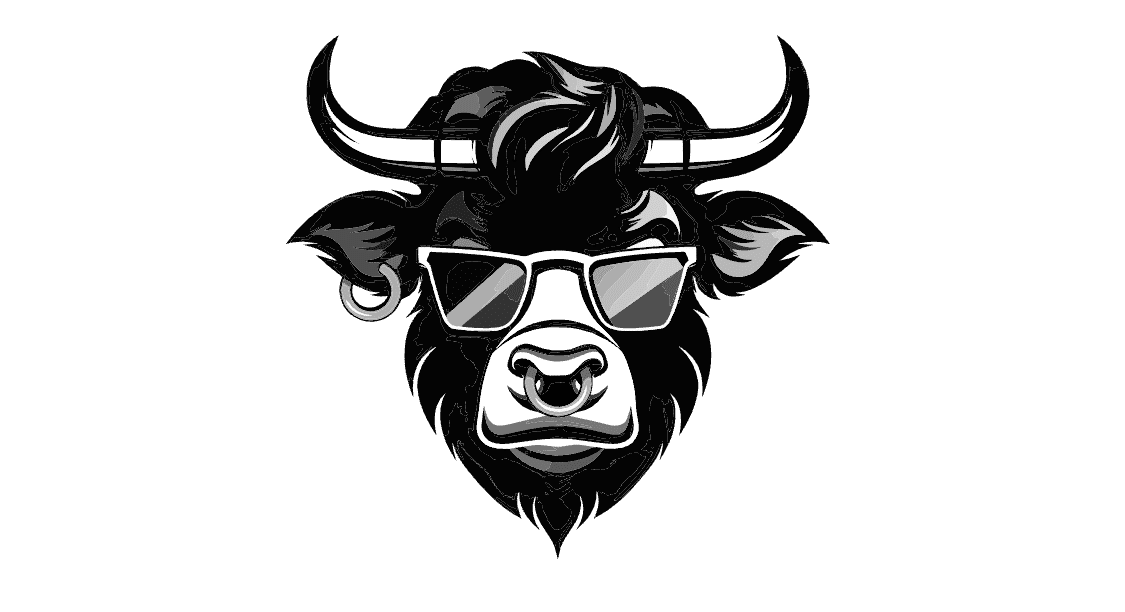 Bitcoin BSC ($BTCBSC) – A New Bitcoin for Just $0.99
In April 2011 Bitcoin hit parity with the US dollar for the first and last time. More than a decade later, BTC's price never went below $1 and the developers of Bitcoin BCS have decided to capture that moment in history as a starting point for their new token. That is why they have set the presale price of just $0.99, giving us an opportunity to get Bitcoin at an amazing price. If BTCBSC manages to repeat its older cousin's success even partially, and a lot of analysts believe that it will, this is an opportunity that must be taken.
BTCBSC holds several advantages over the world's oldest crypto. For one, it is built on Binance Smart Chain, a technologically superior network. A derivative of the Ethereum blockchain, BSC is a modern network designed to take full advantage of all modern blockchain features. It is faster, safer, and cheaper than the aging Bitcoin blockchain.
It also offers staking, something Bitcoin sorely lacks. BTCBSC developers have stated that 69% of all remaining tokens will be set aside for staking rewards. Considering the potential BTCBSC's ceiling, that could easily become the most lucrative staking option on the market.
With more than $3.8 million raised, BTCBSC is very close to its soft cap goal. That means there is very little time left to catch this incredible token before it hits the open market and its price takes off to the Moon.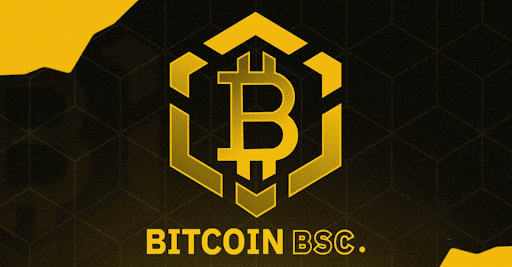 Launchpad XYZ ($LPX) – The Ultimate All-in-One Web3 Crypto Trading Solution
Staying on top of the ever-changing crypto market becomes a bigger challenge with each passing day. With almost 23,000 coins and tokens in circulation, recognizing the next big thing in crypto becomes almost impossible. At least, it was until now.
Launchpad XYZ is a new Web3 crypto trading platform that offers a comprehensive set of tools allowing its users to easily recognize market trends before they become public knowledge. The app utilizes a powerful AI designed to monitor various sources and interpret them to decipher the underlying market movements. It also provides a blazingly fast trading terminal that will allow you to execute even the most complicated trade orders in seconds.
Launchpad XYZ uses LPX, its native token, for all transactions within the app. LPX also serves as an entrance token that unlocks all advanced features the platform has to offer. Since its market value is directly tied to the popularity of the entire app, it is easy to see why so many experts predict that it will become a very valuable commodity on the crypto market. Currently in presale, LPX has raised more than $1.7 million so far and if you hurry up, you can still get your hands on some. Once the presale ends and the token appears on crypto exchanges, its price will skyrocket, securing huge ROI for early investors.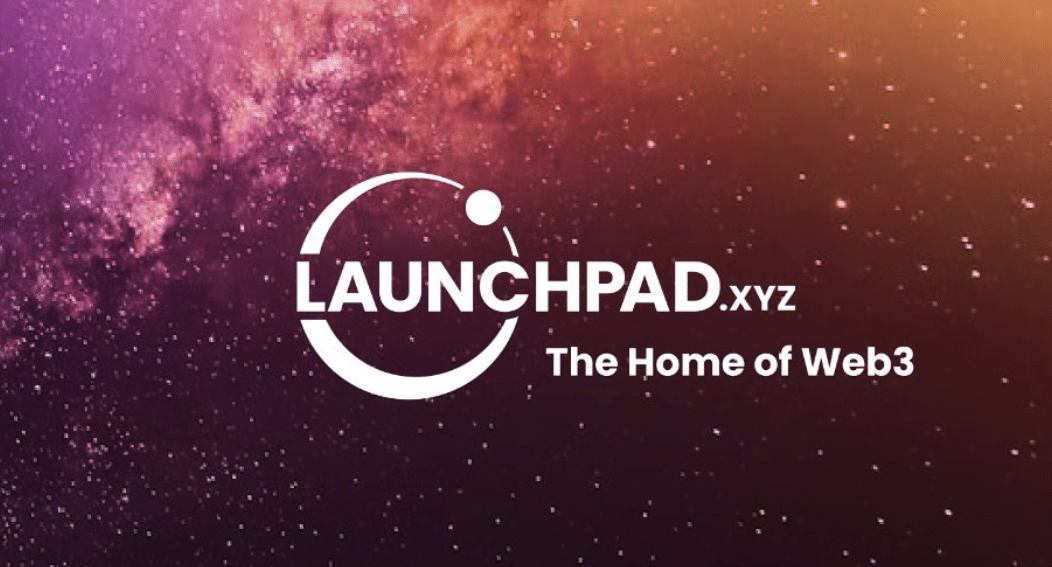 Conclusion
TON has taken the crypto world by surprise, making massive gains and breaking into the top ten cryptocurrencies by market capitalization. If you want to avoid being blindsided, you should consider investing in these three cryptos set to explode next. BTCBSC, WSM, and LPZ offer the best chance to make some serious money on your investment.