Meme coins have continued to dominate the crypto market recently, with new ones springing up to provide revolutionary gains. Investors have taken a deep interest in these new meme coins as they go beyond humor by providing fantastic use cases that ensure long-term investments.
Due to a lack of use cases, many meme coin predecessors like Dogecoin cannot provide massive pumps. While Dogecoin continues to hold its top-ten position in the market, investors are keen to move on to new meme coins that can rally better and provide massive ROIs in the short and long term.
That is why this new meme coin, Sonik, has become the latest attention grabber, ready to overtake Dogecoin and provide massive gains to crypto fans and investors by being the fastest crypto to rally to $100M in market capitalization. Read this post further to see what this new crypto has to offer!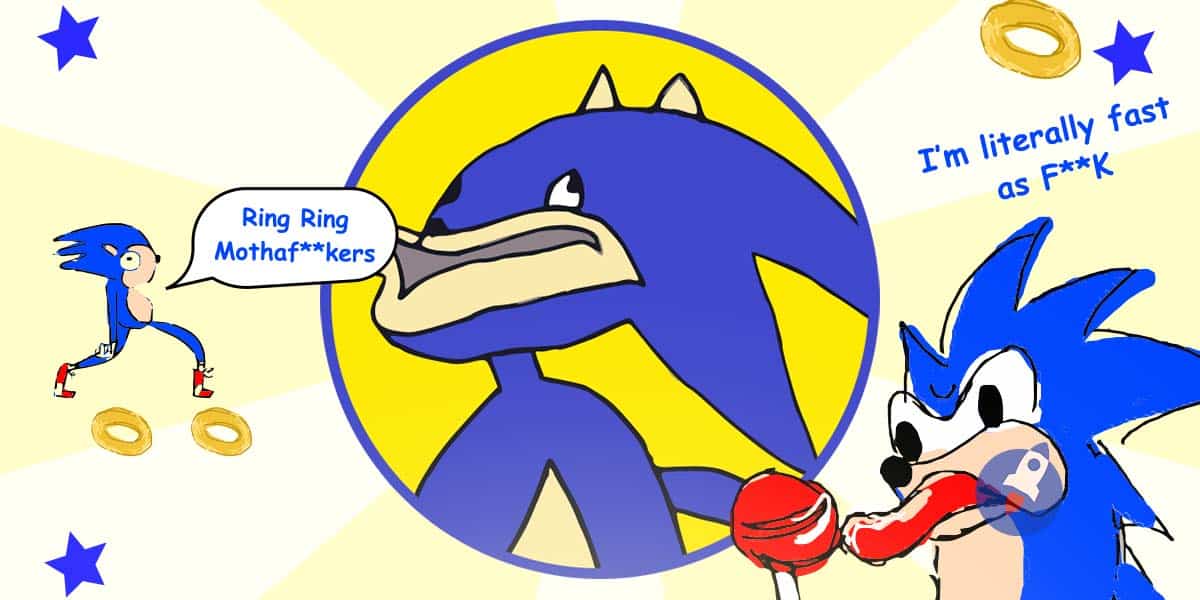 Sonik Coin: A Meme Coin Set to Be The Fastest To Reach $100M
The latest crypto contender, Sonik Coin, is here and brings the needed speed to reach the highest rank in the shortest time possible. As the newest meme coin sensation, Sonik Coin gears up to shatter records and capture the hearts of crypto enthusiasts worldwide.
At its core, Sonik Coin is an ERC-20 token inspired by the iconic Sonic the Hedgehog theme. But it's more than just a meme coin providing humor to its audience; Sonik is on a daring mission. On its official homepage, Sonik Coin boldly stated that it aims to become the "fastest meme coin to reach a $100 million market cap."
This Sonik vision is laid out meticulously in its whitepaper. It outlines a team of passionate crypto enthusiasts united by their belief in the power of memes and the thrill of the ever-dynamic crypto market. 
Sonik Coin aims to replicate the remarkable success of previous meme coins in the market. It is poised to be the next low-cap project with immense gains. Its presale has started and has sparked a frenzy among early investors. Let's consider specific features of what Sonik coin has to offer.  
Sonik Coin is More Than A Meme Coin: Introducing Staking Capabilities
As mentioned earlier, Sonik Coin aims to be more than just a meme coin. This project unveils an innovative approach that sets it apart from the crowd – the introduction of staking capabilities. This strategic move transforms the perception of Sonik Coin from a mere speculative asset into a dynamic and multifaceted investment opportunity.
A remarkable 40% of Sonik Coin's total token supply is dedicated to staking rewards, adding a new layer of utility and functionality to the coin. This staking protocol breathes life into this token, ensuring it provides passive income for its holders. Consequently, $SONIK holders can unlock substantial annual percentage yield (APY) rewards by participating in staking. The numbers speak for themselves: the current staking APY surpasses a staggering 4,000%, showcasing the potential for significant returns. 
The community response to Sonik Coin's staking utilities is impressive. With approximately 555 million $SONIK tokens already locked up in staking, investors resonate with this approach. They are ready to invest to enjoy longs term gains. Indeed, Sonik Coin's staking protocol is a powerful incentive for long-term holding, promoting stability in the token's price. This forward-thinking setup will empower holders to contribute to the project's development goals actively.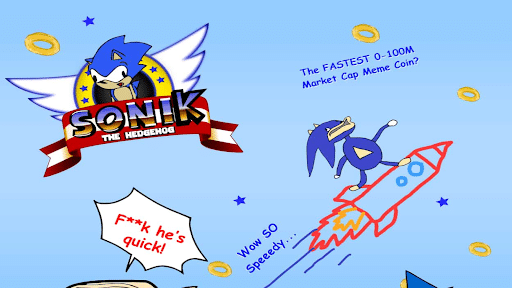 Sonik's Speedy Tokenomics and Presale Event
Sonik Coin's tokenomics is nothing short of impressive and innovative. This meme coin boasts a supply of 299,792,458,000, which mimics the value of the speed of light in meters per second. Furthermore, this crypto gem divides its tokens strategically: 50% for the presale, 40% for staking rewards, and 10% for exchange liquidity.
Even more fascinating is that based on Sonik Coin's roadmap, its beta staking dashboard is already making waves. Early birds seizing the opportunity have started reaping huge $SONIK rewards thanks to its staking capabilities. Aligning with its roadmap, Sonik Coin aims to embark on a full-throttle marketing campaign and influencer collaborations to nurture the community.
The public presale is now live, putting 50% of the 300 billion $SONIK supply up for grabs. At just $0.000014 per token, this entry point welcomes meme coin enthusiasts to dive into the project before its upcoming DEX debut.
A distinct feature of Sonik Coin is its community-first approach, with no private funding rounds involved. The presale aims to reach a modest $2 million hard cap, which investors can eagerly purchase the native token via $ETH and $USDT. As anticipation surges, it's no surprise that Sonik Coin's presale raised about $20,000 within its first 24 hours.
Once the hard cap target is hit, the spotlight shines on the imminent Uniswap launch. With its striking setup and community-driven ethos, Sonik Coin is magnetizing attention and defining itself as a force to reckon with in the crypto sphere.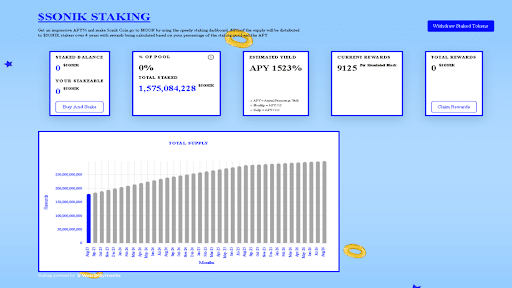 Final Thoughts: Get Ready To Invest In The Fastest Meme Coin Today and Enjoy Marvelous Investment Returns
As Dogecoin struggles to deliver substantial pumps due to limited utility, the spotlight has shifted to Sonik Coin. This meme coin aims to outpace many meme coins and captivate enthusiasts with its innovative approach.
Sonik Coin's mission to be the fastest meme coin to hit a $100 million market cap is evident in its staking capabilities and meticulous tokenomics. Sonik positions itself as a contender set to redefine the meme coin landscape. Endeavor to get a hold of its native token before it reaches exchanges and delivers outstanding profits to early bird investors. Cheers!