E-commerce has made shopping easier for many consumers, including those looking for automotive parts. With online shopping, customers don't have to spend time, money, gas, and other resources to physically visit a store and purchase a car part. Instead, they just have to connect to the Internet using a device and find the items they need with a quick online search.  
However, some car part shoppers remain wary regarding virtual stores, especially since many car parts are expensive. Buying an incorrect item or a substandard one can be costly and inconvenient. Hence, some may hesitate to buy them online.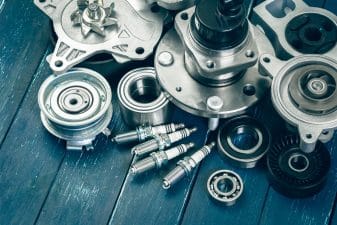 If you're considering buying car parts, here are some pros and cons to consider to help you decide whether online shopping is the way to go: 
Pros 
Online stores have a virtual product catalog where the items sold are featured. The interface contains product specifications, including name, size, weight, dimensions, and other details. They also include pictures of the products from different perspectives so that the customers can better understand what the part would look like.  
Searching for a car part in a virtual store is quicker and easier than shopping in a physical store. You have to know the name of the product you're looking for and its exact specifications. Meanwhile, it's also possible to find alternatives in the catalog.  
When choosing a store to purchase from, selecting one with a user-friendly interface is essential to save time searching for the items you need. You'll also need to consider how detailed the descriptions are and how accurately the products are featured on the website. Furthermore, the virtual store must also be easy to navigate.  
If you're visiting for the first time, check if this online store offers a shopper-friendly experience when it comes to product search. It can be tedious and time-consuming to locate one specific product if the online store doesn't have features, such as a search bar or category tab.  
Moreover, it's possible to miss certain items or find faulty parts if the website is challenging to navigate. Hence, choosing a shop with a user-friendly interface is essential.  
It's possible to find various car parts with the exact specifications you need in one physical store, though it can be a hassle if you cannot find one that matches your requirements. Without another option, you'll likely have to hop from one shop to the next, which can be time-consuming and exhausting.  
However, if you shop online, you won't have to face the same dilemma. All your options are just a click away, and you can quickly go through numerous product options in a matter of minutes. 
Good product variety can also help you cut down on car repair expenses. You can compare prices and find the item that offers the best value for money. 
Online shopping for car parts made transactions more convenient than ever for customers. For one, you can select products in the comfort of your home. You can spend as much time as you like on one virtual shop and compare as many items as well. Then, you can pay for your purchase in various ways, though many take advantage of cashless transactions for their convenience and security.  
Cons 
While there are many advantages to buying car parts in virtual shops, there are also a few downsides that you'll have to consider. Here are some of them:  
Not all car parts sold online offer a warranty in case of a defect. Obtaining a product warranty largely depends on where you purchased your items and if they're brand-new, aftermarket brands, or second-hand. Brand-new things usually come with a warranty, though the other options may not in some cases.  
For this reason, it's essential to only buy from reputable websites offering customer product warranties.  
Many car part buyers are wary of the quality of products sold online since they cannot physically examine them before purchase. With this in mind, it's possible to find products of excellent quality while shopping virtually, provided that you're shopping from a trusted company. Also, you'll have to consider customer ratings and reviews before buying anything from a website to gain insight into the quality of products they offer. 
Some buyers feel overwhelmed by the number of product choices they come across in virtual stores. It can be time-consuming to have too many options because it fosters confusion and indecision. 
You can avoid this scenario by limiting the number of websites you visit only those of well-known and trusted companies. You can also create a shortlist of virtual shops to consider based on online reviews and ratings. 
Conclusion 
The quality of the auto parts you purchase can considerably affect the costs of repairing your vehicle. If you choose to buy online, you can benefit from the quick and convenient process and the vast array of product options to choose from. However, you'll need to know how to spot authentic parts and be wary of dubious offers. With sufficient knowledge and extra precaution, you can find the auto parts you need in virtual shops and get the best value for your money.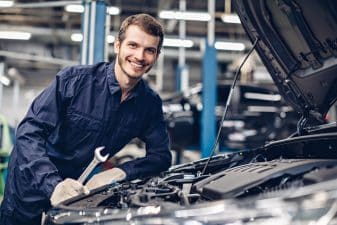 Chris Hansen
Chris Hansen is an expert in automotive technology. He has been in the industry for 20 years. He shares his knowledge and skills through guest blogging. During his free time, Chris enjoys playing the guitar, swimming, and cooking.