Acclaimed crypto Play2Earn (P2E) platform Tamadoge (TAMA) has just announced a change at the helm, with the appointment of the new CEO Jon Bishop.
The appointment coincides with the new phase of Tamadoge development, as the platform is getting ready to release the first gaming title in its ecosystem Super Doge. Bishop's expertise will ensure that the launch sails smoothly, opening the way for new titles that are already in the pipeline. Tamadoge's native token, memecoin TAMA, has already recorded an uptick in value since the news was released.
Experts agree that Jon Bishop is an ideal match for Tamadoge's CEO. With a wealth of experience in crypto and gaming under his belt, Bishop is a perfect candidate to navigate Tamadoge through this crucial stage of expansion.
The new CEO is tasked with overseeing the process of populating Tamaverse with new gaming titles and bringing in new users. Bishop has already been involved with similar tasks in his previous positions in companies like eBay, PayPal, Coda, and Outright Games.
His experience in Outright Games, the world's largest publisher of children's games, will especially come in handy in his new job. As Head of Mobile, Jon oversaw the development and publishing of games under some of the most popular children's brands, including Peppa Pig, Bratz, and PAW Patrol. Leveraging this experience will make sure that Tamadoge can handle smoothly adding new titles to its offer.
Bishop previously held the position of Marketing Director for Huobi Global, the world's third-largest cryptocurrency exchange. This makes him a very popular choice among TAMA investors, as his knowledge and skills will help secure steady growth and a strong position on exchanges for popular meme coin.
Speaking about his new position, Bishop expressed his excitement to be a part of the Tamadoge team and added:" "We have a long and ambitious roadmap planned out and a world-class team to help us deliver it and I can't wait to share that roadmap with the community. Web3 games should be doing better than they are, my working theory is that they focus too much on Web3 and not enough on the game experience."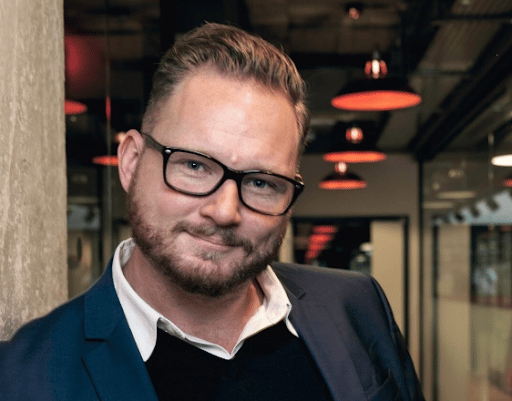 Super Doge Is Live And Four More Arcade Titles Are Coming shortly
Super Doge was the first title launched on Tamadoge Arcade and the game became a hit almost instantly. The community absolutely loves the game and enjoys fighting against evil SECKnights and gathering TAMA coins. The browser-based game offers two versions, Free2Play and Play2Earn. To access the P2E version, players must hold Tamadoge NFT.
Currently on sale on OpenSea, Tamadoge NFTs have a floor price of just 0.2 ETH for Common Pets. Rare Pets are more expensive at 0.4799 ETH, but they offer better stats. Ultra Rare Pets, featuring the best possible stats needed for the main Tamadoge game, are priced at 4.9 ETH, and less than a quarter of them are listed.
To gain access to Super Doge, players can buy game credits with TAMA. Completing levels and placement on the leaderboard will earn them valuable rewards. The same principle will apply in the other four games once they go live. So far, we only have names – To The Moon, Tama Blast, Tamadoge Run, and Rocket Doge – as developers guard details jealously. If Super Doge is any indicator, these four games will also be fun and exciting for players.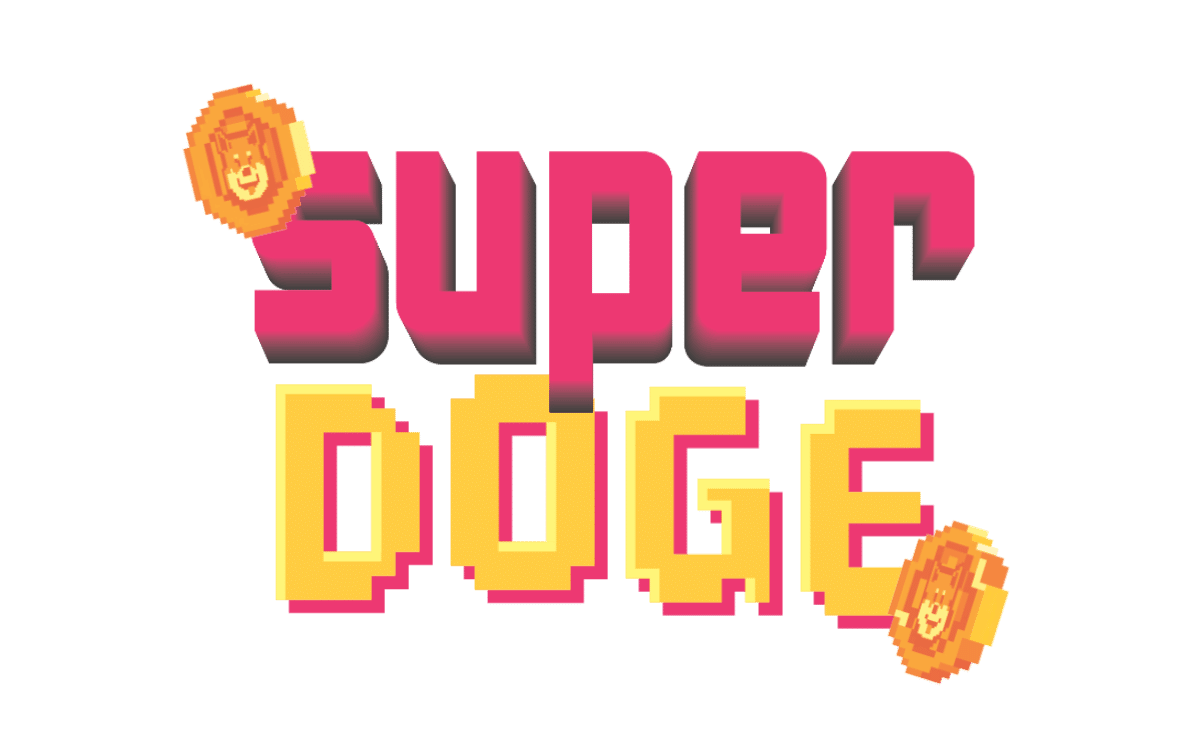 Tamadoge Arcade Is Just The Start
Tamadoge's main project is the Tamadoge game, which is still in development. The name comes from a legendary Tamagotchi game from the 1990s, with a similar premise. Players can breed, train, and take care of their digital pets, called Doges. Each doge is a unique character, represented by an NFT.
Doges can also be pitted against other players' pets in battles. Victories ensure a good position on the scoreboard and hefty prizes. Earned TAMA tokens can be spent in the Tamadoge Pet Store, buying food and gear like toys and apparel. Players can use these purchases to fully customize the way their pets look. As an anti-inflationary method, each purchase features a 5% TAMA burn.
TAMA Token Is On The Rise
The news of a new CEO, coupled with the imminent launch of Super Doges, has done wonders for TAMA's value. The coin has soared more than 45% in the last two weeks and increased its daily trading volume to almost $4.4 million.
It is important to note that, unlike its competitor memecoins Dogecoin and Shiba Inu, TAMA has a fairly small supply of just 2 billion tokens. For comparison's sake, there are 132 billion Dogecoin tokens and 550 trillion Shiba Inu coins in circulation. TAMA also has a clear utility within the Tamaverse, something both DOGE and SHIB sorely lack. Both of these tokens rely solely on meme power and celebrity endorsements to drive their value up.
TAMA is listed on dozens of crypto exchanges, including Tier 1 platforms like OKX and Gate.io. Tamadoge coin can also be found on the biggest decentralized exchange Uniswap.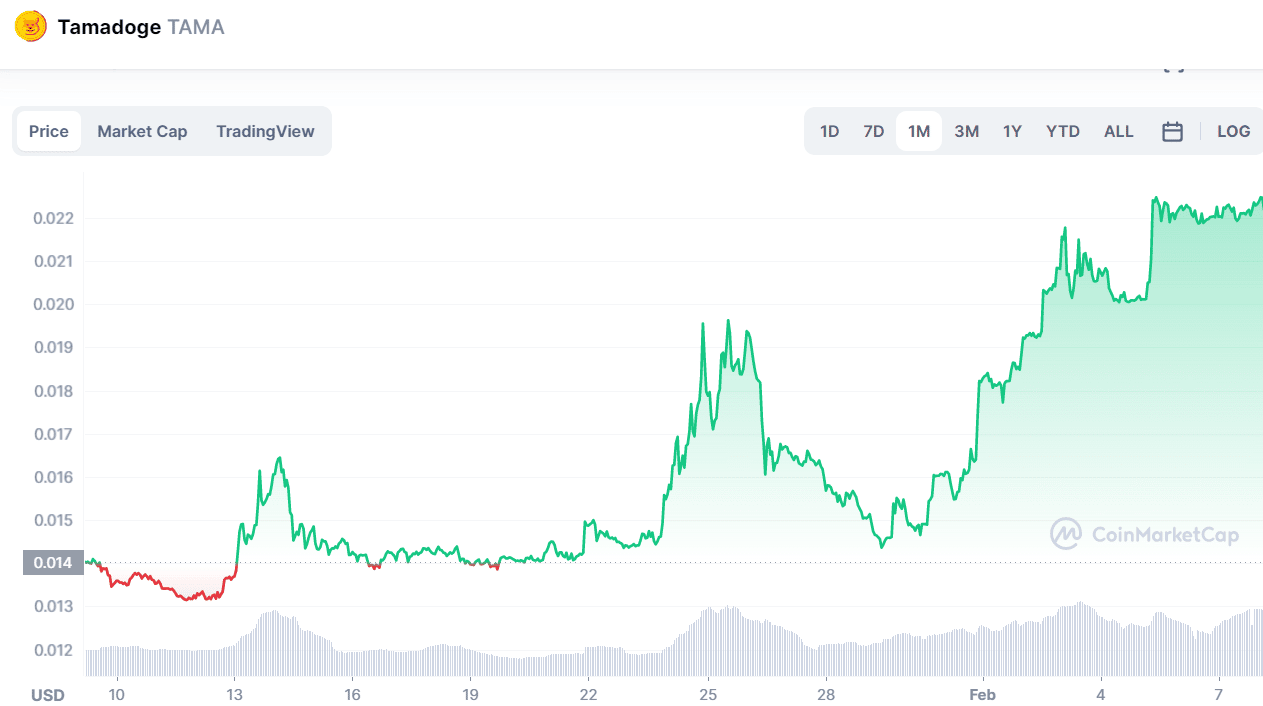 The Future of Tamadoge
In parallel with the development of the Tamadoge game, the team behind this exciting project is also working on an AR feature. 3D models of all doges are already in the works, and once the entire lineup is finished, players can expect a much more interactive experience with their pets. With AR enabled, they can watch their pets not just on the screen, but freely roaming around them and hunting prizes.