Meme coins are making a big return to crypto markets in 2023. New meme coin projects like Pepe Coin (PEPE), Turbo (TURBO), and others have attracted mass investors in the past few weeks. Most early investors are looking at at least 1000% in returns, and even though that's quite impressive, these meme coins are not even the best options on the market.
A new meme coin, Sponge Token ($SPONGE), inspired by the popular cartoon Sponge Bob, is currently gaining momentum and has the chance to dethrone Pepe Coin as the fastest-growing meme token. $SPONGE tokens are already available on Uniswap DEX from May 4th, and it gained over 300% in days, signaling a bright future for all token holders.

300% Price Increase After Uniswap Listing Signals Massive Future Growth
The SPONGE token launched on Uniswap's decentralized exchange on May 4th. The launch went through with little advertising, an unconventional approach to entering the market. Instead of securing enough investments for further development during the presale, this project launched on Uniswap on day one. 
As one of the leading DEX exchanges on the planet, Uniswap controls about 20% of the entire DeFi market. Therefore, it shouldn't be a surprise that SPONGE tokens increased in value by over 300% as soon as they were listed on the platform. The tokens gained over 900% within the first 24 hours, hitting the $20 million market cap milestone in less than a day. 
SPONGE tokens have a 24-hour trading volume of over $113 million only four days after launching on Uniswap and a market cap of almost $31.5 million. These are awe-inspiring numbers for a meme coin that launched in silence, and they signal substantial future growth potential. 
Moreover, the undeniable hype around SPONGE tokens resulted in their listing on CoinMarketCap, which usually happens months after the initial DEX listing on other marketplaces. As you can see, SPONGE tokens have been among the fastest-growing cryptocurrencies in the past week, and if things continue moving in the same direction, they could overtake Pepe Coin as the meme coin with the highest growth potential in 2023 and beyond.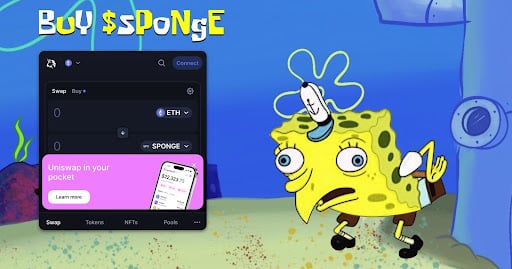 Massive Growth Potential For All Early Investors
Meme coins are making a massive comeback as thousands of investors pour millions into the most popular projects in the niche. The price increase is partially caused by Elon Musk changing the Twitter logo with his favorite meme coin logo – Dogecoin. His timing was ideal, as the change came just as Pepe Coin and Turbo were hitting the markets. As a result, PEPE tokens increased in value by as much as 3000% in the past month, as meme coin prices are entirely driven by hype generated by traders and project developers.
However, looking at historical data, sudden price increases are usually followed by massive price drops due to the lack of token utilization and other issues. That's why investors follow price movements in real-time, looking for the ideal moment to buy or sell specific cryptocurrencies. $SPONGE is an excellent investment option since it launched only a few days ago, so there are not too many token holders. They are only four days old, so there's still plenty of room for growth in the next few weeks. 
After considering the current price movements and the considerable interest in meme coins, $SPONGE tokens had a high of $0.002394 only days after launching at $0.00007262, a massive price spike. The tokens are currently selling for $0.001119 and are likely to surpass previous highs in the near future. Therefore, $SPONGE tokens have been among the highest gainers in the past few days, and if the trend continues, all investors who buy the coins today could get over 5,000% in returns!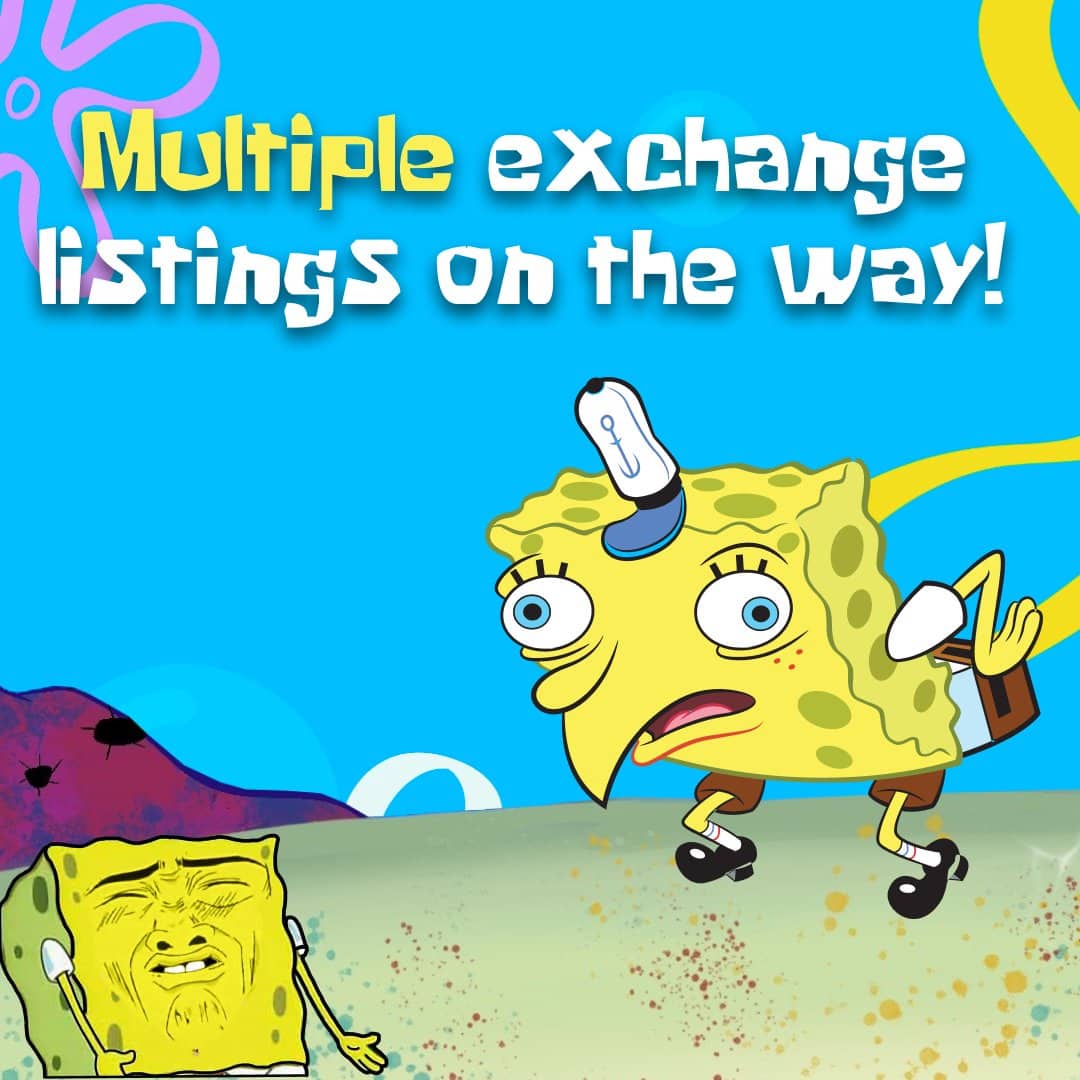 Why Is The $SPONGE Token So Popular?
Apart from impressive growth potential, you might wonder what makes the Spongebob token so unique. Firstly, it's built around a popular cartoon character recognized by billions of people worldwide. Moreover, the project aims to become a prevalent meme generator, using scenes from the cartoon to generate viral memes.
Secondly, the platform is designed according to the best industry practices, including a fixed supply of tokens, state-of-the-art security, and a growing community. SPONGE tokens don't have a utility yet, but that will change shortly. 

Wrapping Up
$SPONGE tokens are among the hottest crypto investments in the past week, and they are likely to surpass PEPE and TURBO by the end of the month. If you invest today, the only way is up, making $SPONGE one of the best investment options in 2023. Visit the official sponge.vip site for more information, and check the official SPONGE Telegram channel to stay informed on the latest project news.