Despite the FTX sale concerns, Solana's price grew by 25% last week. Investors who worried that the FTX sale could influence Solana's price were impressed by SOL's performance.
Solana has had a significant growth since mid-September. $SOL price went from $17.41 to the current level of $32. The coin is among the biggest gainers of the year, with 170% growth.
But, there is a resistance level at $34 caused by the increased selling pressure on the broader crypto market. Professionals, however, said Solana could continue its growth in the upcoming months.
But, the question is: what are Solana's rally reasons? Are there other alternatives you can invest in if Solana's price drops?
We picked three alternatives with a massive price potential and long-term utility. Bitcoin Minetrix (BTCMTX), Meme Kombat ($MK), and TG.Casino ($TGC) are all on the list of the best presales this year. Crypto professionals claim they will grow massively after the CEX listings and bring at least 25x returns to early investors.
But let's start from the beginning.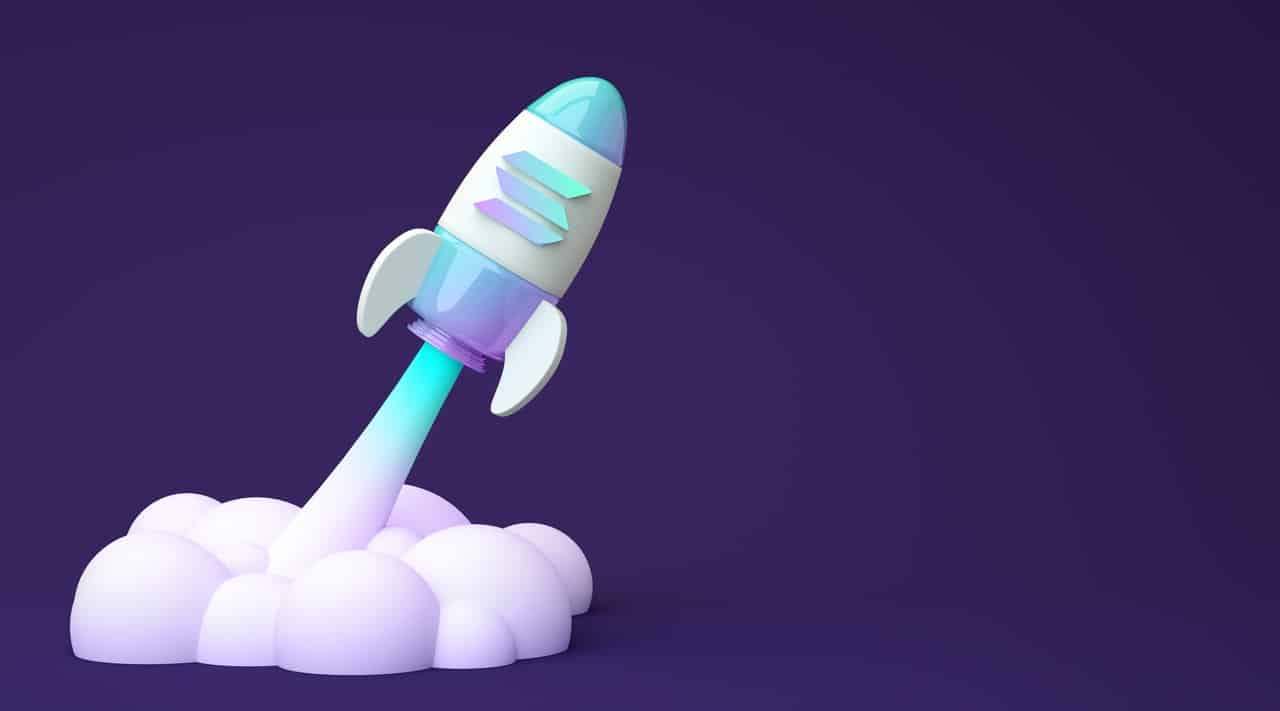 Why did Solana's price rally?
Speculations that the SEC could approve Bitcoin ETF raised the price of many coins, including Solana. This coin is one of the biggest gainers of the past few weeks, growing by 67% in the last 30 days
Moreover, rising activity on the Solana network and a recent tech upgrade also contributed to Solana's recent rally.
Another reason for Solana's growth is the U.S. bankruptcy court's permission for the FTX-Alameda estate to liquidate its massive crypto holdings. This liquidation included a $1.16 billion Solana stash. There also was a large influx of Solana coins worth $24 million last week.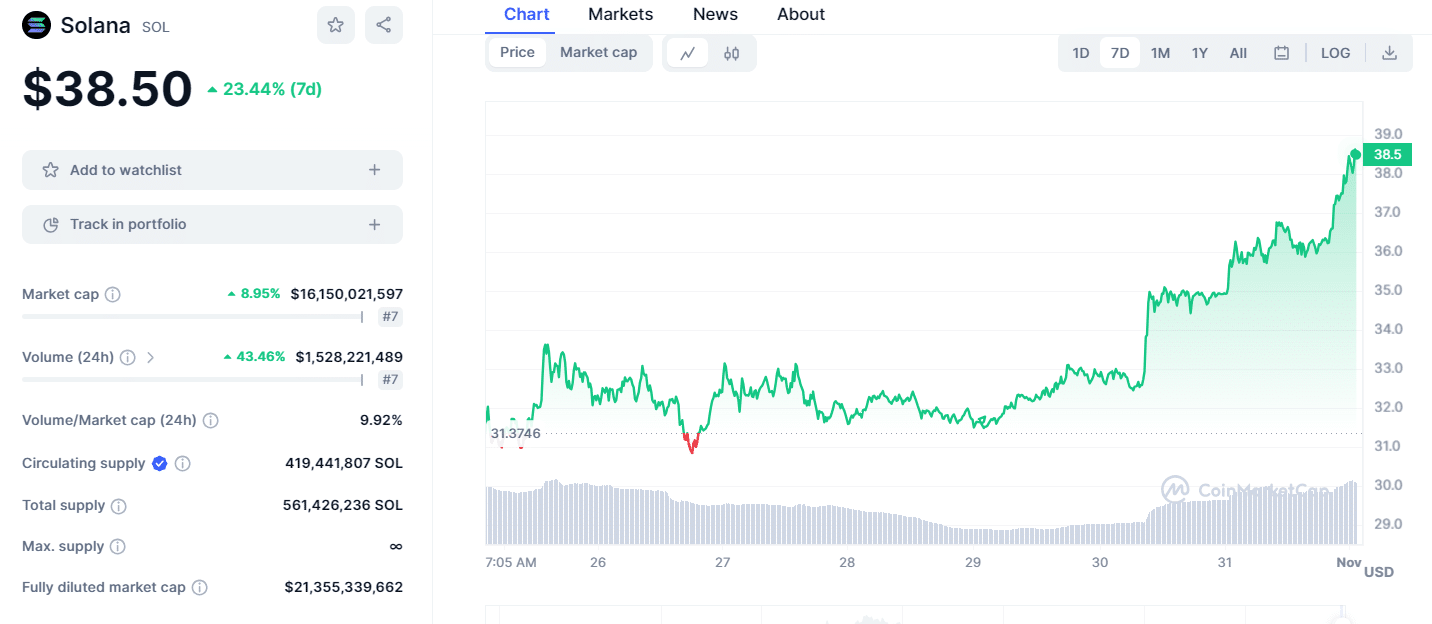 This means investors are trusting in Solana's success again. If the price crosses the $33.6 level, SOL will likely rally to $36.9. Providing Solana breaks this level, the price could go to $38.9 in the upcoming weeks.
Predictions of VanEck, the global asset manager, are that Solana will hit $3,211 by 2030. If this comes to be, Solana will face a 10,000% rise.
However, VanEck prediction is unaligned with the opinions of other experts. FXStreet claims Solana's price is at a crossroads. The article says SOL may also dip, depending on the market trends. This is possible in case of a new lawsuit or negative news regarding the ETF approval.
These predictions left many investors confused and on the lookout for better alternatives.
Here is more about them.
Bitcoin Minetrix is the best crypto to buy now!
Stake 2 Mine coin, Bitcoin Minetrix, is among the most hyped-about releases this year. With the cloud mining technology, Bitcoin Minetrix lets users mine Bitcoin. 
Bitcoin Minetrix allows investors to mine BTC without expensive equipment or technical knowledge. The process also saves energy and space and decreases costs. 
But, most importantly, Bitcoin Minetrix offers a long-term utility to investors.  You can earn terrific passive income if you stake your tokens. The current APY is 233%. Of course, you can stake your tokens to mine new BTC. The more coins you have, the more energy you get and the more BTC you mine.
Because of the utility and massive long-term potential, experts predict a terrific future for BTCMTX. Price forecasts say Bitcoin Minetrix will bring 25x ROI to early investors after the CEX listings.
By the end of the year, BTCMTX will grow by over 300% and by 2030 by over 900%. If you want to invest in one of the best crypto projects this year, hurry to the BTCMTX website. The project is on presale and has so far raised $3 million. 
It just entered the next presale stage, so ensure to get it at the lowest price possible.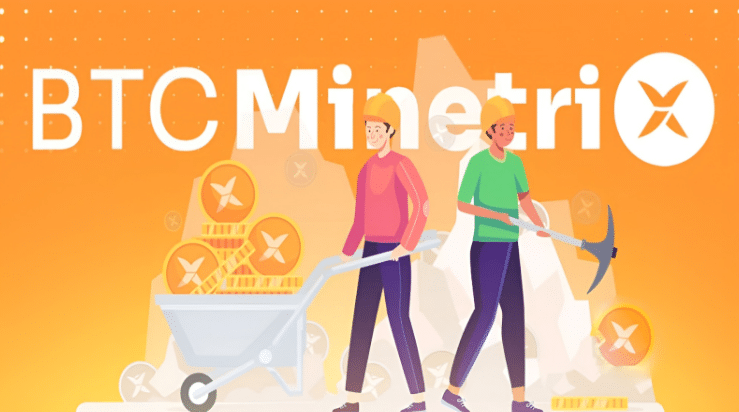 Meme Kombat brings you 112% APY
Meme Kombat is the best meme crypto to buy if you want to invest in a unique project with terrific branding. But that is only some of what you get from this project.
You can play games and get an unforgettable gaming experience, stake your $MK tokens, and earn passive income.
The current APY is 112%, but you can also get additional rewards after the presale. You can wager on the outcomes of the battles and earn extra $MK tokens if you guess the results. 
Meme Kombat is smashing through presale, raising over $800k in its presale. Analysts suggest early MK investors could get a 50x return on their investments. Meme Kombat will trade at $5 by the end of the year. By 2026, Meme Kombat could sell at $8, price predictions say.
To sum up, if you want to get your hands on the next best P2E and crypto gaming platform and earn massive income, get $MK. This project is among the top contenders to Wall Street Memes and Pepe Coin because of its utility and the potential to explode with CEX listings.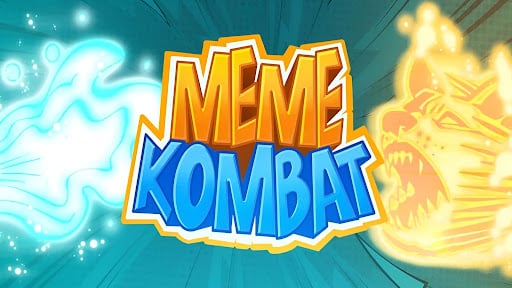 Start earning today with TG.Casino!
TG.Casino is a Telegram-only place for online anonymous crypto gambling. You can play casino or other games or sportsbooks on the platform, stake your $TGC tokens, and earn APY. The current APY is 337%.
TG.Casino quickly raised $1 million in its presale. Currently, the project is about to enter the next presale stage. This means the $TGC price will also increase. 
TG.Casino hit the $1.5 million milestone in its presale. Experts believe this project will hit $1 by 2024. If this comes to be, $TGC growth will be quicker than the rise of Dogecoin and Cardano.
Further, early investors could get between 50 and 100x returns on their investment.
Other projects in the crypto gambling industry grew close to 50,000 by mid-September from around 5,000 at the start of the year. The conclusion is that this industry has massive potential and TG.Casino will grow in the future.
So, if you want to earn massive rewards and invest in a prosperous industry, invest in TG.Casino.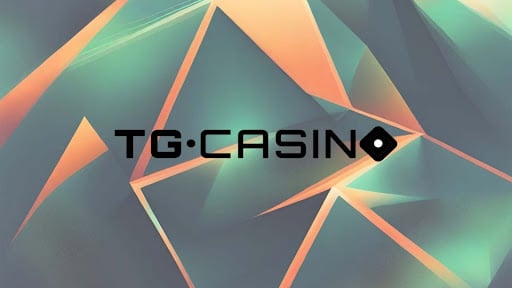 Final Thoughts
With Bitcoin Minetrix, Meme Kombat, and TG.Casino, you can earn massive rewards quickly. The best thing is that you can do this with a small investment of less than $1.
You can get these at a low price and enjoy 25-50x returns with the first CEX listings. You will also get long-term utility, terrific passive income, and additional rewards. 
What are you waiting for? Get Bitcoin Minetrix, Meme Kombat, or TG.Casino now!