RobotEra Will Explode By 50x In 2024. This Is Why…
In the crypto industry, almost every new coin tries something new by including metaverse features. In this article, we're going to check out RobotEra, a recently launched metaverse game that's been making waves on the crypto market. So let's dive in.
What is RobotEra?
RobotEra is a sandbox-styled crypto game in which players can buy and own virtual land in a futuristic robot universe. Aside from the awesome metaverse, RobotEra features P2E (play-to-earn) and PVP (player vs. player) gameplay elements. To power virtual worlds, players have to buy in-game resources, products, accessories, and other stuff using native tokens.
There are a lot of cool features in RobotEra, as well as amazing gameplay, that sets it apart from other metaverse crypto games on the market.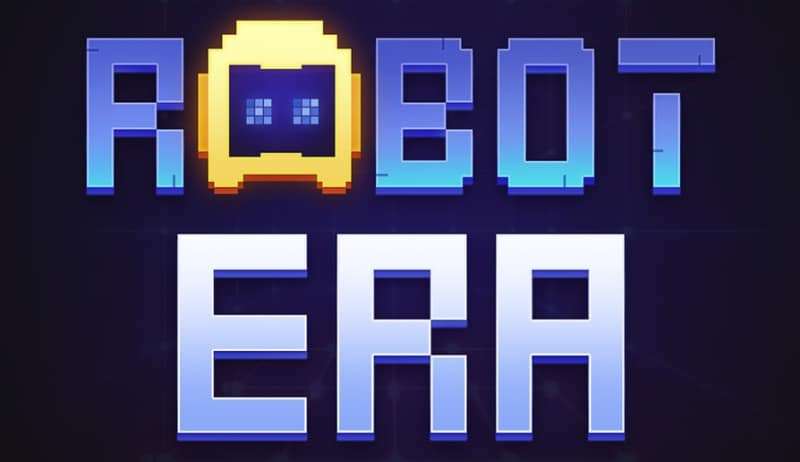 An Open World With Endless Possibilities
RobotEra offers lots of opportunities for gamers, and it's quite enjoyable. The project aims to create a Sandbox-style metaverse where players can design robots, own virtual land, and take part in building the universe. The game also offers you the freedom to customize everything you want, including the 3D scenes, the sounds, the physics, and even robot interactions.
Unlike other games, RobotEra releases new updates every three months, and the roadmap changes based on community feedback.
Getting In Touch With Other Worlds
RobotEra aims to bring its loyal community together with other worlds. Thus, users can create new metaverses with communities outside of NFT. You can also invite NFTs to the RobotEra theme park if you want. Ultimately, this multiverse will bring together various communities within it. 
That makes it seem like an in-game marketplace. You can make money by selling NFTs, collecting resources on Taro planet, trading, and staking.
Create Robot Companions
You can build robot companions to help make things easier. The robot companion and the machine component workbench have to be used to make them.
The players can dig up parts and power sources to create manufacturing facilities. You can make robot companions with a wide range of abilities by using the different resources available.
In-game characters can be customized through the Robot Editor. Each Robot companion is a unique NFT, so you can trade and sell them freely.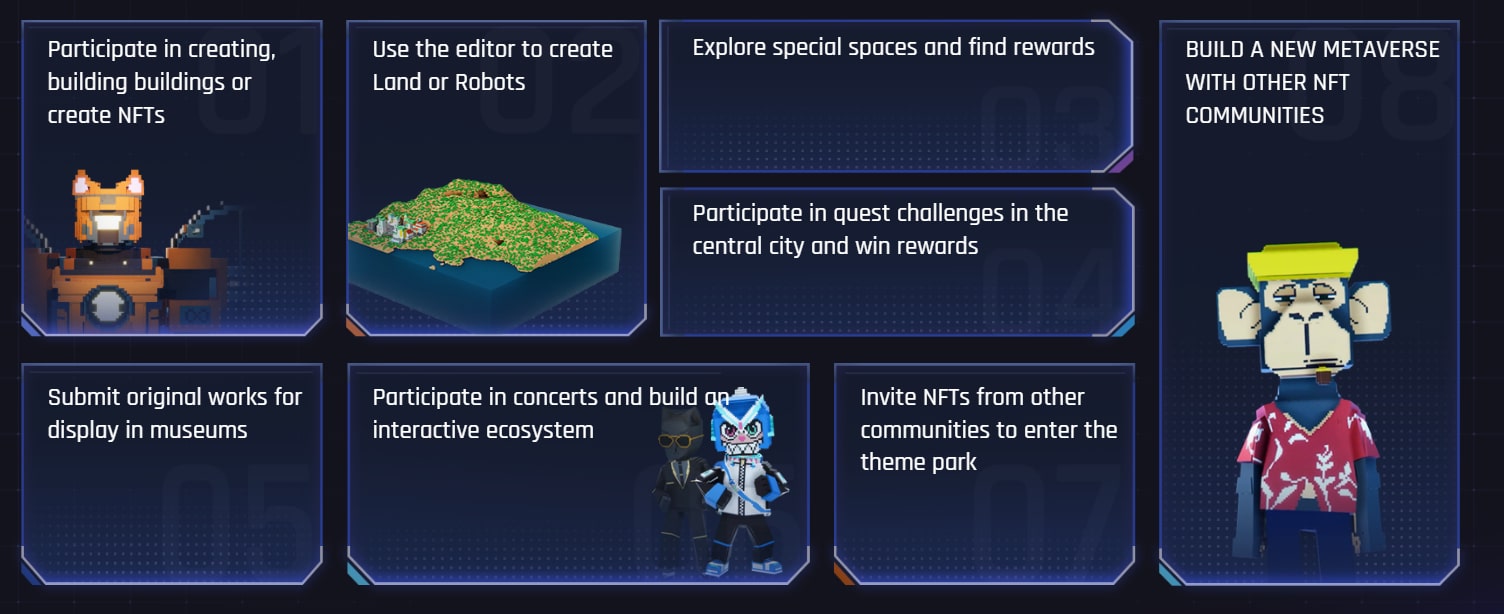 Seven Continents To Explore
According to the RobotEra backstory, after the war between humans and bots, seven distinct groups, all with distinct ideals, were created in order to rebuild Taro planet after the destruction caused by both sides during the war.
The 'Seven Continents of the New World' collectively represented each group's departure from Central City. Various landscapes and resources are available for exploration on each continent. Various resources can be collected by players so that they can create their own robot companions. In the game, you can find a lot of resources on different continents.
RobotEra's native token: TARO
RobotEra will use TARO tokens to run its economy. It's Ethereum-powered, and at the time of writing, it's in phase one of its crypto presale campaign.
Early investors can purchase TARO tokens for just $0.020 by taking advantage of this offer.
Upon completion of this presale stage, the price will rise to $0.025. In the fourth stage, investors will have to pay $0.032 per token.
Uses Of Taro In The Ecosystem
This project's whitepaper indicates that TARO will be used as the primary currency in the whole ecosystem and multiverse.

Investors can also climb TARO's virtual property ladder by buying plots of land called parcels.

It is also possible for players to earn tokens through stakes of TARO.

You can also advertise in the metaverse, sell NFTs, grow sacred trees, etc.

The RobotEra NFT holder will also be eligible for future airdrop competitions.
In total, there are 1.8 billion RobotEra tokens out there. In the first stage of the presale, 90 million will be available; in the second stage, the same number will be released again.
Everything in RobotEra will be done through TARO. You can do everything from buying stuff to playing games and events. As a result, RobotEra is one of the most promising crypto coins for long-term investments.
Experts' Opinion 
Based on its potential and presale responses, some analysts even predict its price to reach 50x its presale value. It's pretty clear from RobotEra's roadmap that 2023 Q1-Q2 is going to be a promising year for it because it's taking on a few activities.
There's also going to be a metaverse galaxy and VR/AR and gameplay. Additionally, investors will get a big edge since RobotEra is expected to start with a small capitalization, giving them plenty of room to move up.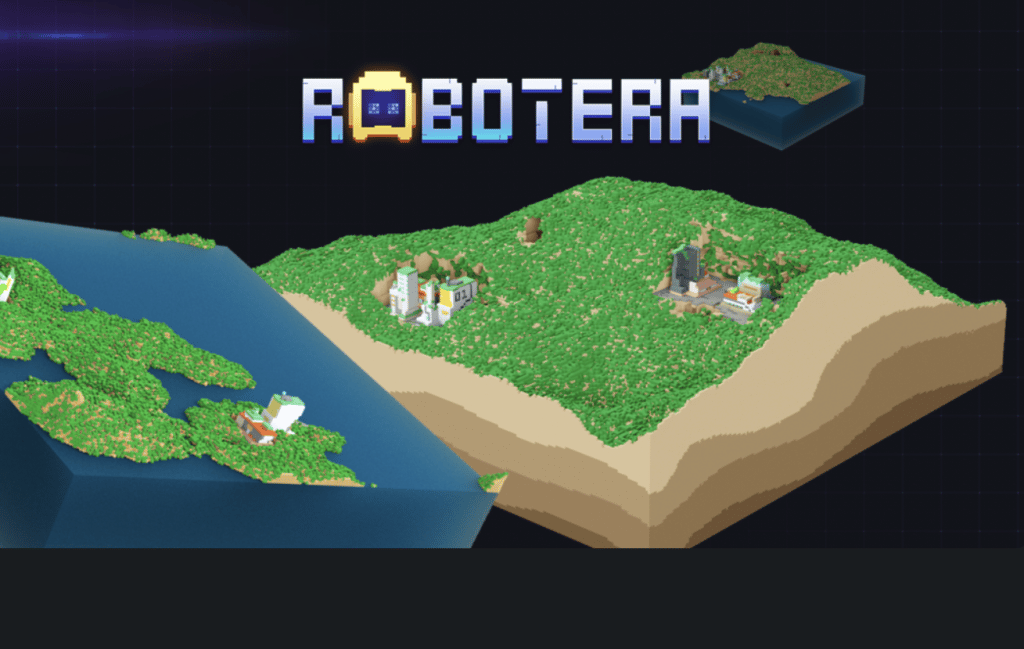 Conclusion
RobotEra is reshaping the crypto gaming industry. This is done via its open-world styled theme, endless customization options, seven unique continents to explore, interacting with other metaverses, and creating your own robot companion – plus many more features to come!

This is the perfect time to join RobotEra early because it's currently in its first presale round, and experts are predicting it'll be the next big metaverse game. So hurry up and buy TARO tokens now.